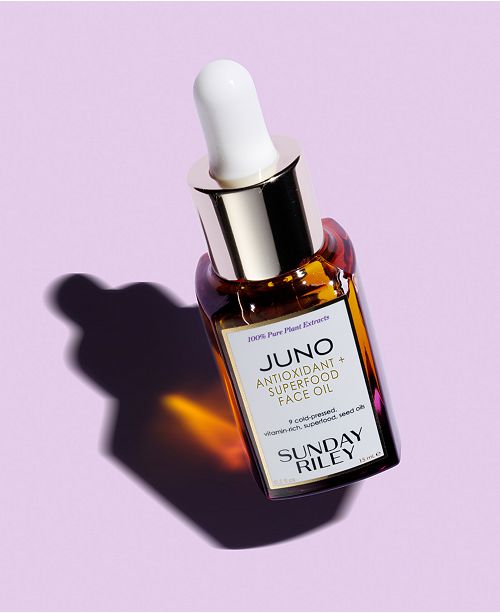 Want in on a bigtime beauty secret?
One of the biggest up-and-coming beauty hacks is broccoli seed oil. It's the perfect ingredient in a prime woman's skin care routine, because it's helpful to mature skin that's looking for added hydration and a more youthful appearance by way of the resulting plumping.
(Yes, yet another ingredient that seems to belong in the kitchen. However, that's the beauty of organic skin care!)
Sunday Riley, Juno Antioxidant + Superfood Face Oil, $36
How Does Broccoli Seed Oil Work?
Basically, broccoli seed oil provides a natural deterrent to free radicals (otherwise known as pollution particles), which are responsible for a lot of the 'damage' to our skin, but are often overlooked as a concern with the conversation typically revolving around sun damage.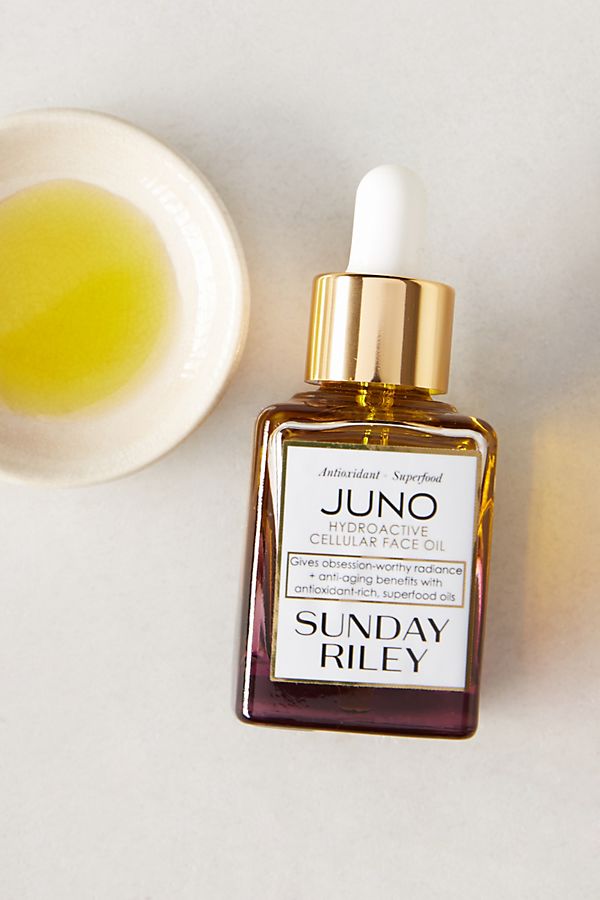 Boosts Hydration By Activating Ceramides.
Linoleic Acid, targets ceramide synthesis. Ceramides are the structures that tell all the other the skin cells what to do, and also helps create a protective layer that visibly 'plumps' the skin. (So, 'plump' is a weird word, right? Can we all agree on this?)
May Offer Skin Cancer Protection
According to the chemist Marie-Veronique Nadeau. the oil can help protect against skin cancer. "Broccoli seed oil contains sulforaphane, a compound which mobilises cellular defences that protect the skin against UV damage," she said in an interview with Fashionista.
Plus, Oprah loves Sunday Riley! When she included the brand's 'Good Genes' on her Faves List last Christmas, the oils sold out in an instant.
'Juno' Provides All Sorts of Healthy Stuff to Fight The Effects of Aging
Vitamin A, an antioxidant that is most used in retinol products. Retinoids cause a reaction for many women, so this is a natural source of that magic ingredient that is effective without side effects.
Fatty acids Omega-9 and Omega-3, for hydration.
Contains Vitamin C, which helps with collagen production, aka "Goodbye, wrinkles…"
This blend is an antioxidant-rich superfood facial oil, including blackberry, blueberry, cranberry, raspberry, wild carrot, black cumin, and grape oils.
How To Use
The added bonus with broccoli seed oil, as if it needed one, is its usefulness in a variety of applications:
It's perfect for use on damaged hair, tame frizz and flyaways, split ends, dry scalp or other related issues.
Topical source of sulforaphane which has antihistamine, and anti-inflammatory effects.
You can put it in smoothies, or salad dressing a few drops at a time to aid in its anti-inflammatory effects.
Aids in relief and prevention of razor burn.
Micro-spa treatment for cuticles and nails.
(See our recommendations at the bottom of this article for the best pure broccoli seed oil by Telia Oils, and even a lip balm!)
Reviews from real women, over 50, if you're not convinced yet: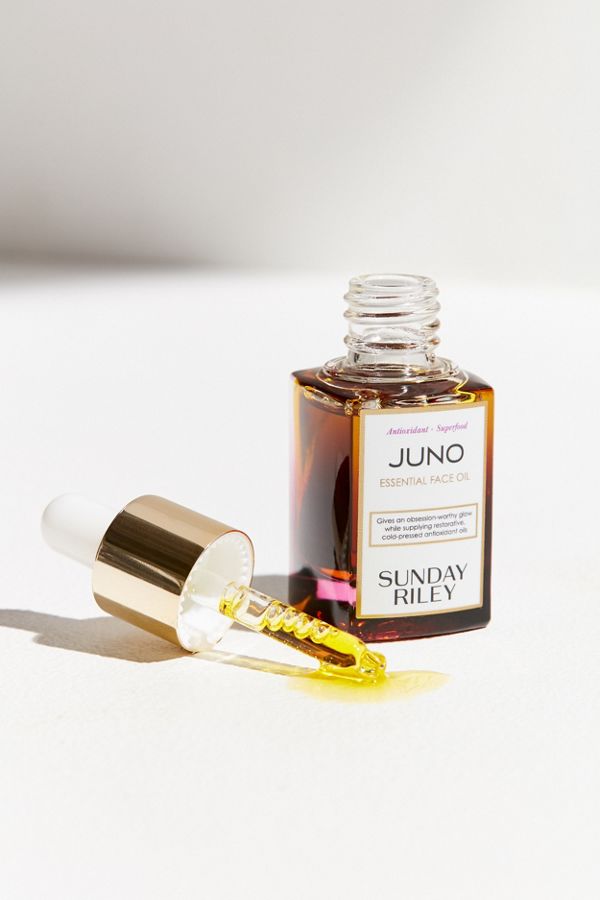 "How wonderful it is to find a product that does what it advertises. I use this oil every night (after my retinA) and I wake up with clear, rosy, bright, moisturized and unblemished skin. How great is that?"cindyfn"This is a lovely, effective oil that smooths nicely over serums without pilling, and works well daytime with moisturizer cream. It just plain 'boosts' my serums and daily moisturizer." DLThorne
"I have combo skin that is very sensitive. I have tried a few oils and this one is my favorite, I finally went with the big bottle. Many products cause irritation and even hives on my skin. I recently started using retinol and put this oil on top to prevent over drying and irritation." –anonymous
Other Product Recommendations:
Telia Oils, Broccoli Seed Oil (50ml), $15