It's rare when you can do an all-shop-in-one-stop, but with these looks from the Ann Taylor sale 55%-60% off, that is precisely what we are doing! Let us put it to you this way-if you bought everything listed here, the total would only be $1,062, originally $2360 for a savings of a whopping $1298! And that would get you:
3 dresses
7 pairs of shoes
4 tops
2 pairs jeans & 1 linen trouser
6 pairs of earrings & 2 necklaces
We were careful to stick to a limited color palette, as that makes the integration into your current wardrobe a lot easier. These pieces are also of a timeless style. Nothing too modern, but plenty of pizzazz!
You'll have to hurry- this Ann Taylor sale ends Memorial Day! Use the code HEATWAVE to apply the discounts.
Looks 1 & 2: For the Easy-going Days Around the Office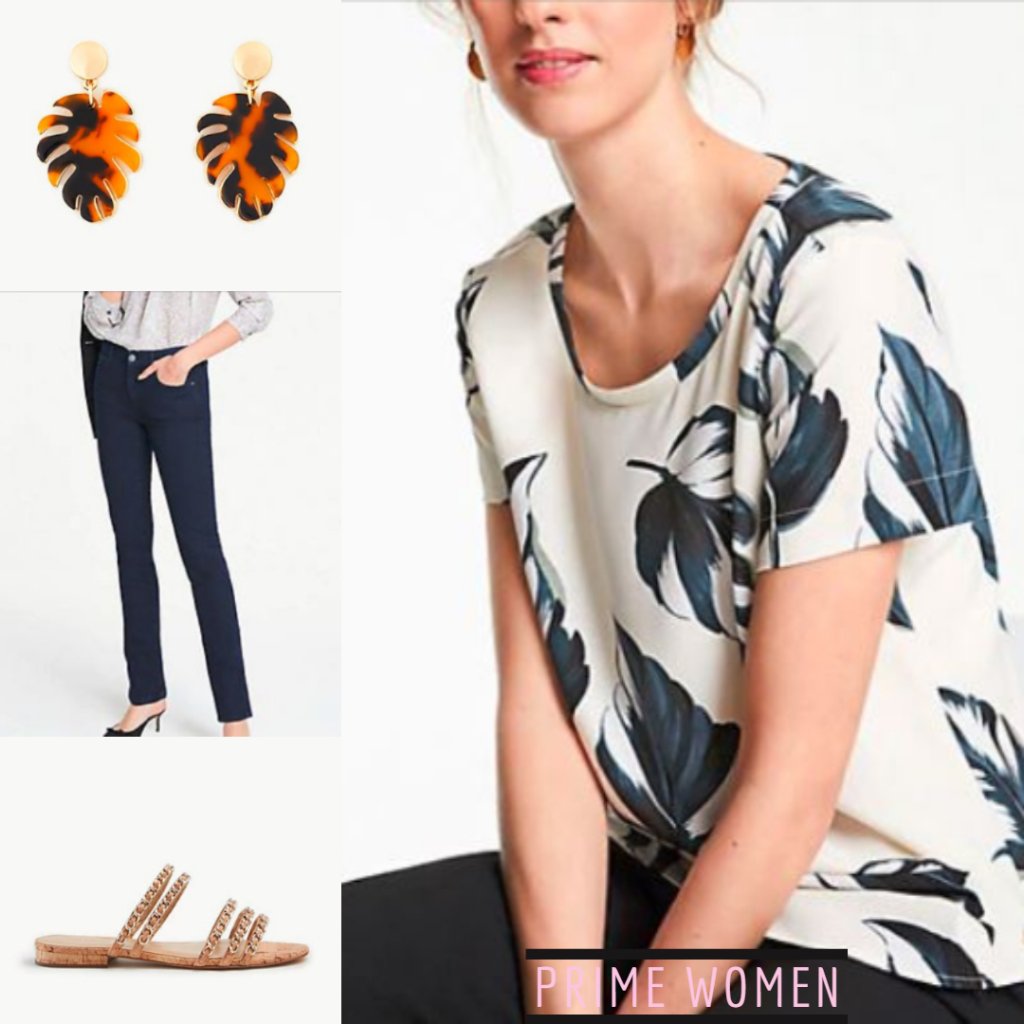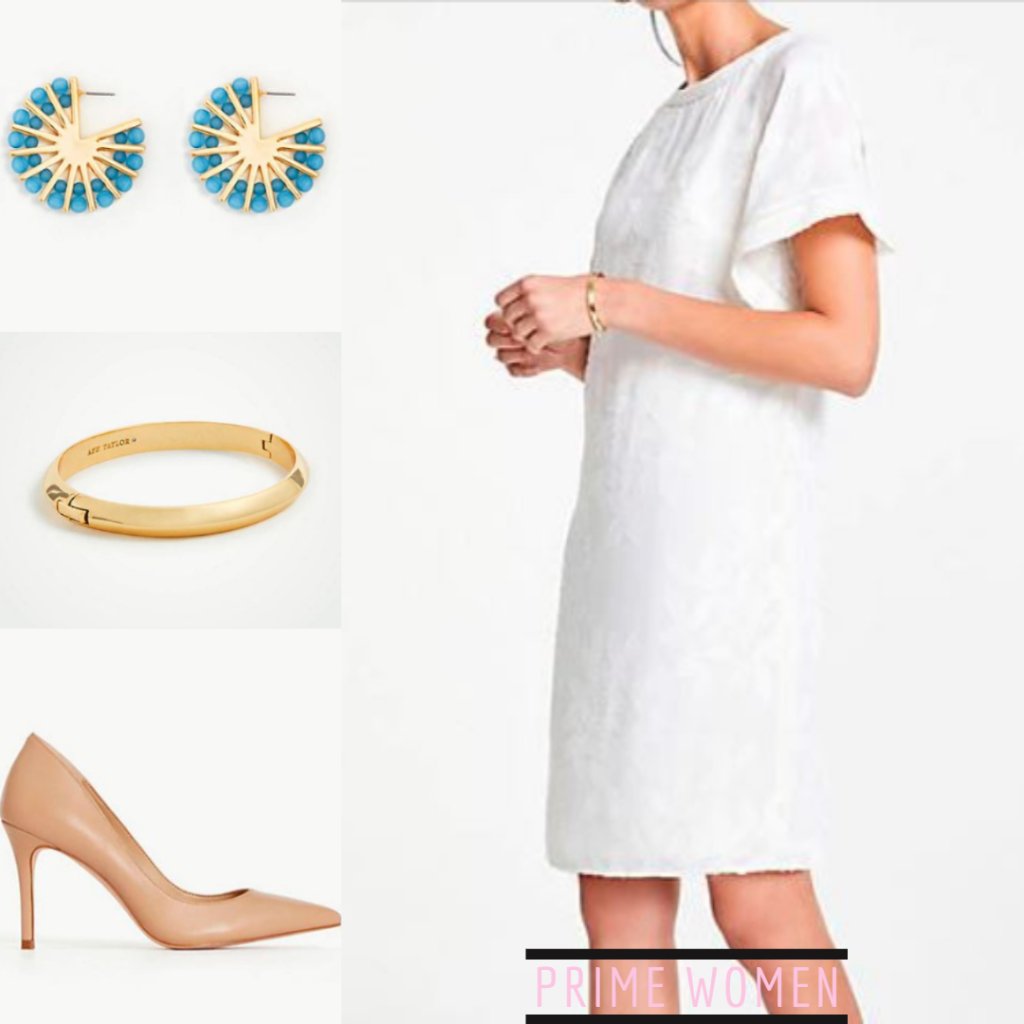 Look on Left:
Leaves Easy Tee, $30 Curvy Straight Leg Jeans, $24Wesley Chain Flat Sandals, $58Tortoise Shell Print Palm Leaf Earrings, $23
Look on Right
Leaves Jacquard Flutter Sleeve Dress, $63Mila Leather Pumps, $58Sunburst Earrings, $27Basic Bangle, $18
Looks 3 & 4: For the Days with Business Meetings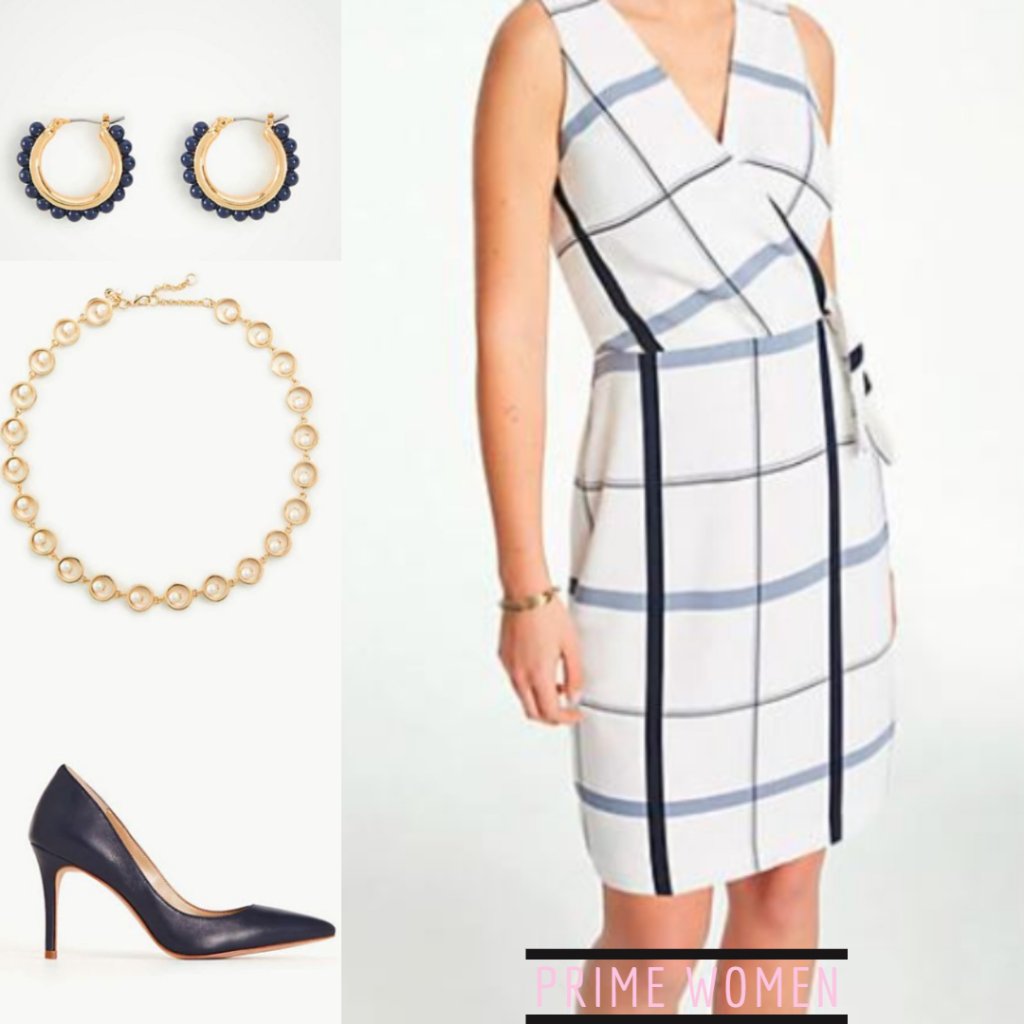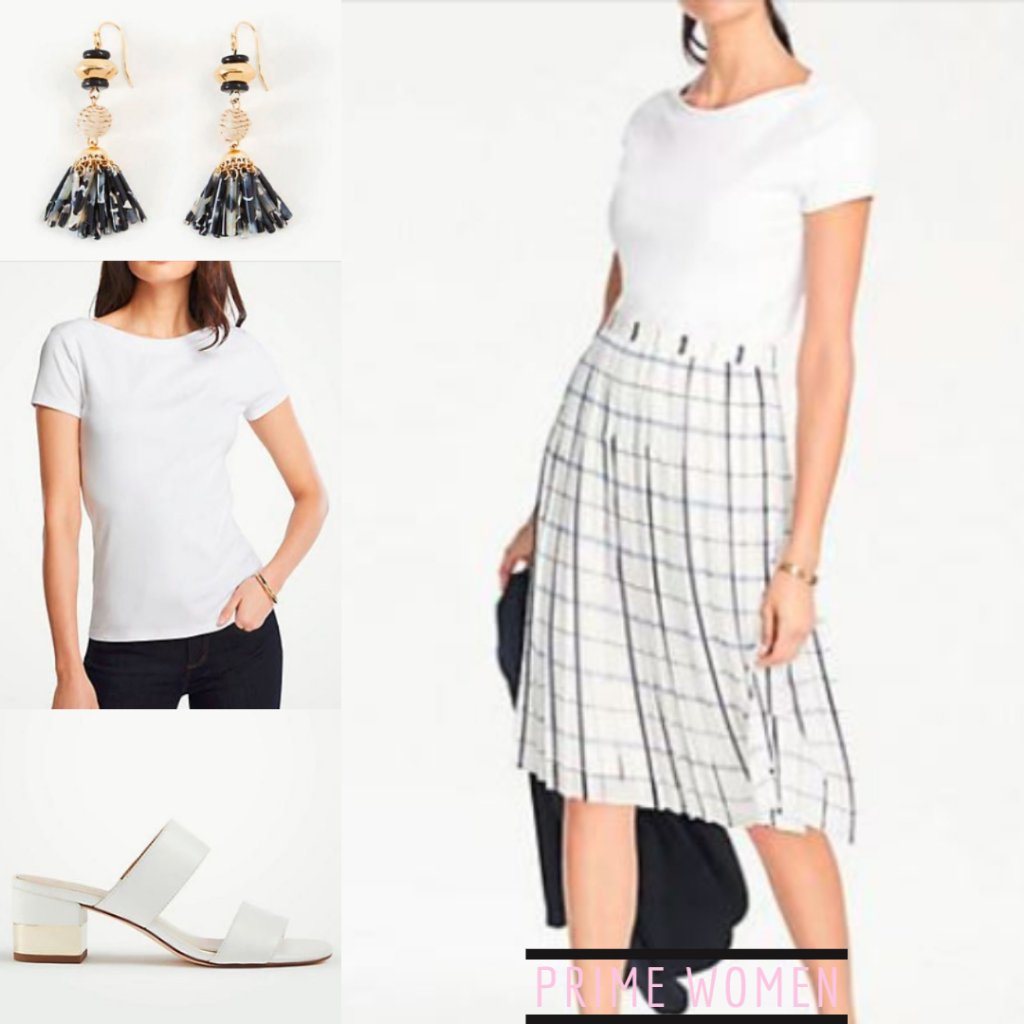 Look on Left:
Plaid Wrap Sheath Dress, $67Mila Leather Pumps, $58Halo Pearlized Statement Earrings, $32Beaded Hoop Earrings, $18
Look on Right:
Marbleized Tassel Statement Necklace, $27Plaid Pleated Skirt, $49Boatneck Lux Tee, $18Liv Leather Block-Heel Sandals, $62
Looks 5 & 6: For Casual Days Around the Office: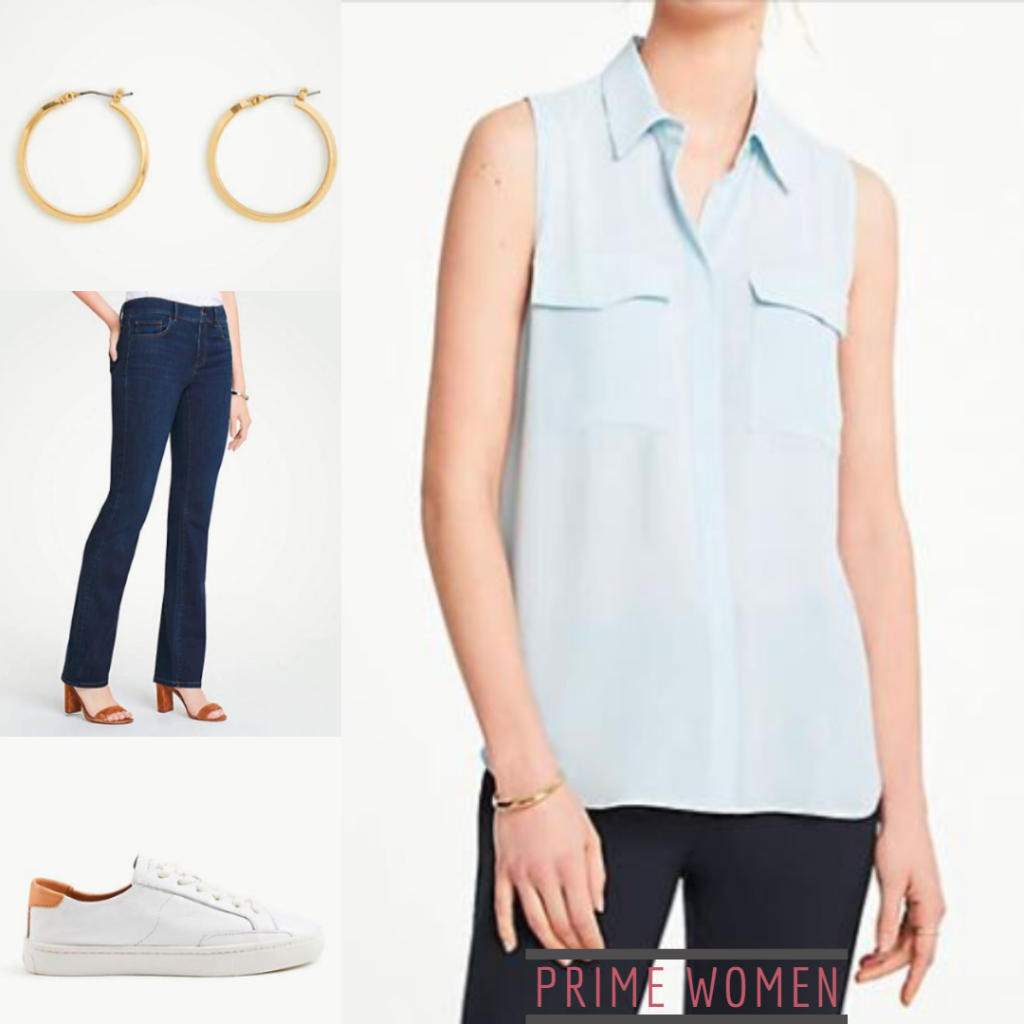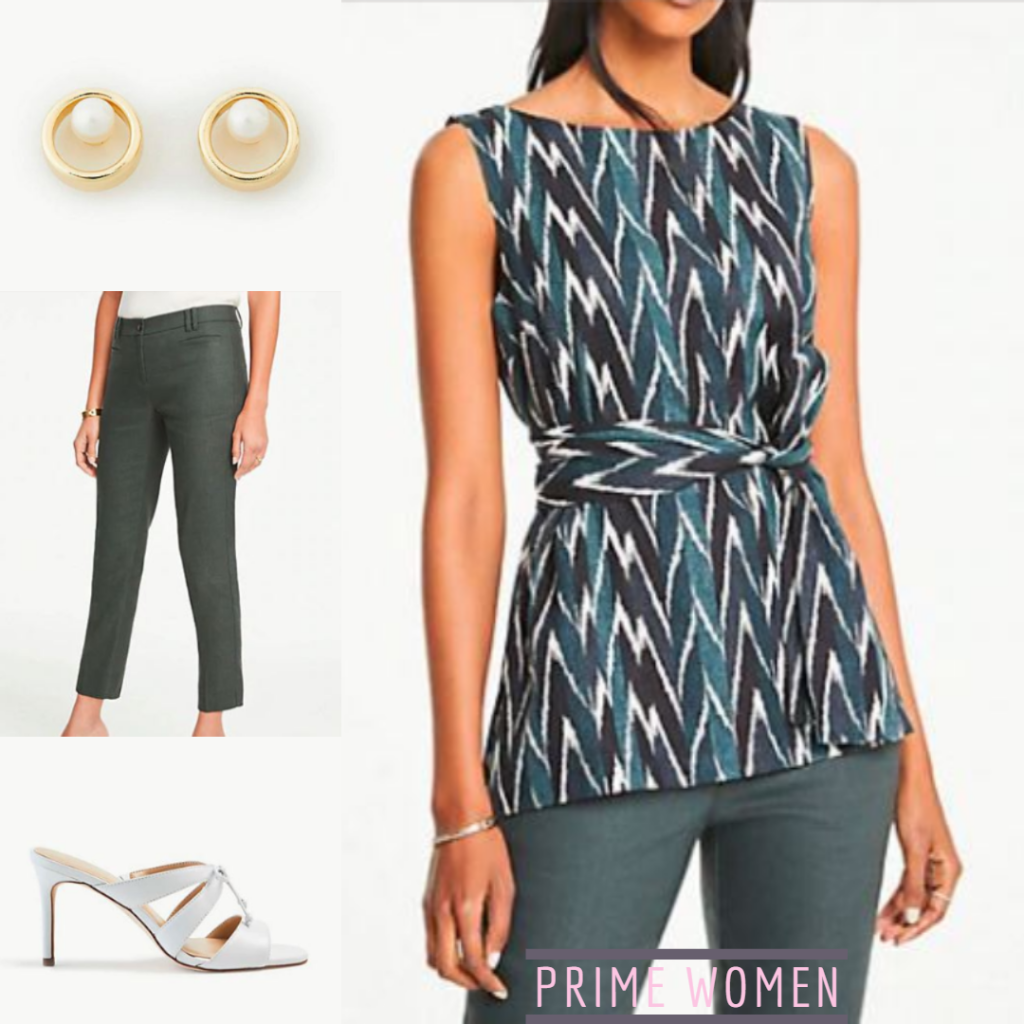 Look on Left:
Sleeveless Camp Shirt, $22Basic Hoop Earrings, $13Curvy Performance Stretch Boot Cut Jeans, $24Soludos Ibiza Classic Sneaker, $58
Look on Right:
Ikat Belted Tunic Shell, $36Curcy-fit Linen Cotton Crop Pant, $36Mathilda Bow Heeled Leather Sandal, $62Halo Pearlized Stud Earrings, $18
Look 7: For the Professional Event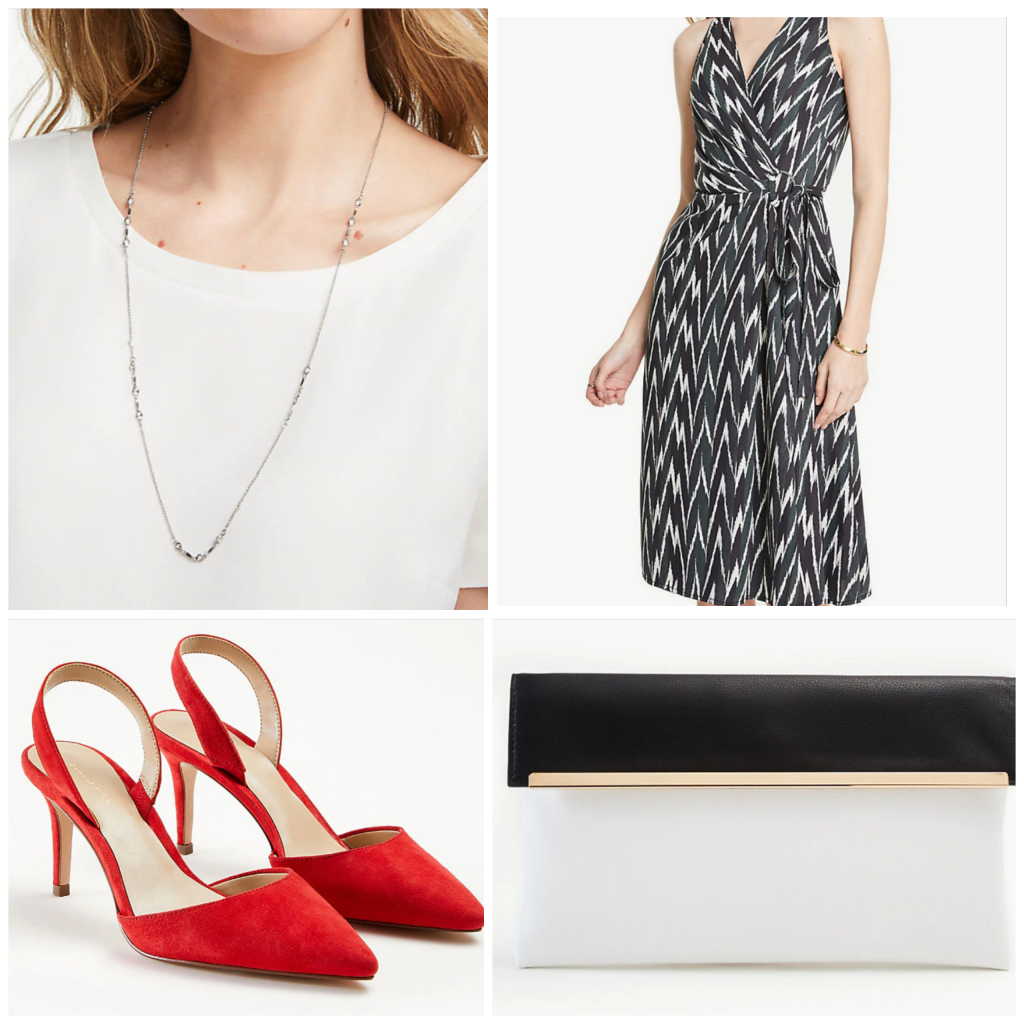 Ikat Belted Dress, $67Kerry Suede Slingback Pumps, $58Sparkle Station Necklace, $18Foldover Clutch, $18