A very common question amongst our readers is "what do I do about my hair?" The short answer: the Revlon One-Step Volumizer Hair Dryer Brush, which is a one-step hair dryer-and-brush combo tool. (There's even a special-edition turquoise version that feels very beachy.) Revlon Hair Dryer Brush Review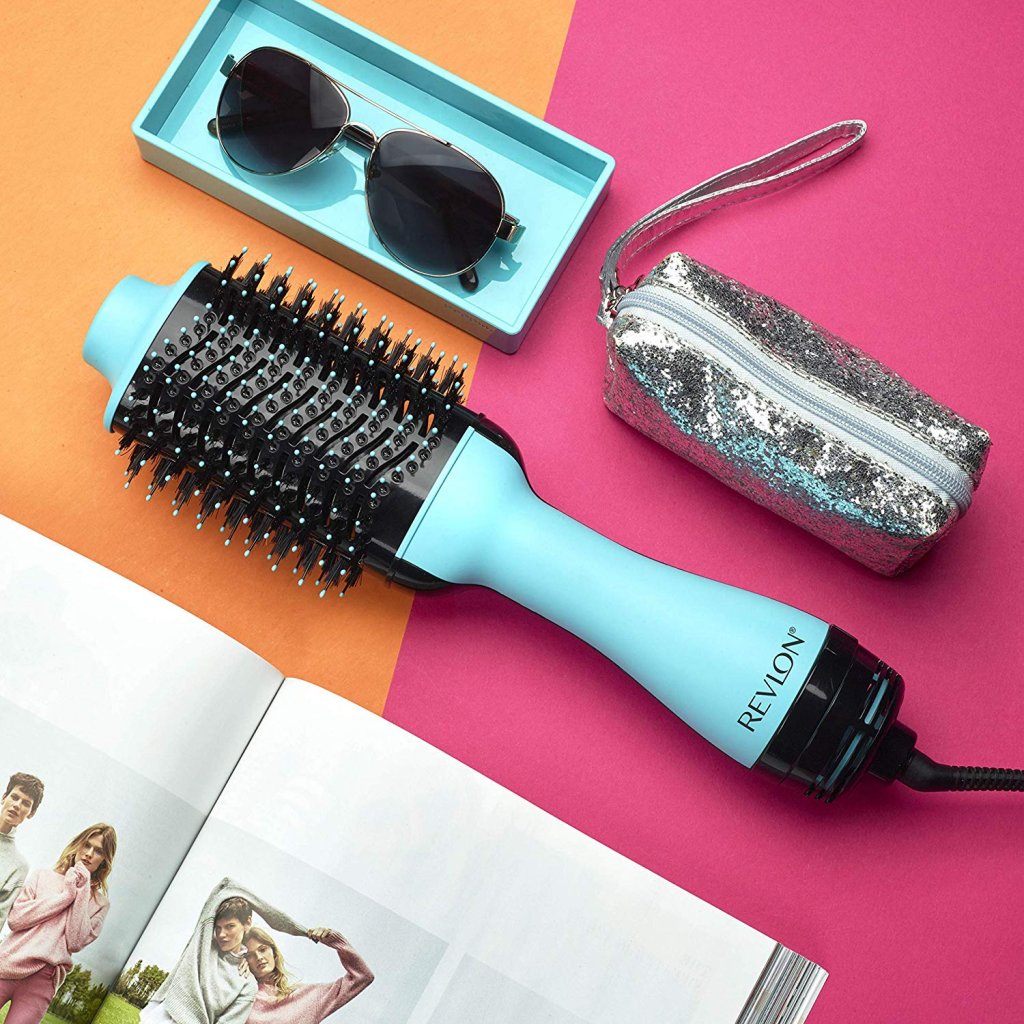 We totally get it; the hormonal shifts of phasing out of the child-bearing years, then settling into our post-menopausal freedom can make our hair a whole new beast to tackle.
(And trying to do our own 'blow outs'? The mess I got myself into during my last attempt with a round brush and blow dryer. Let's just say that my friends commended my bravery for cutting my hair so short….)
Women Over 50 Are Tired of Bobs, and Love Bangs with Length
As evidenced by this Facebook post from last summer, the tendency to go short by the over 50 woman has been replaced with the #LongHairDontCare movement. Hence the vast amount of gorgeous, goddess-like selfies posted. We also hear you, loud and clear, when you say you are over the bob as a go-to "fix" for fine hair, or for thicker, coarse hair. So what can you do, if you want to maintain the length? What if you do like shorter hair, or have fine or textured hair types, but need something that helps you perk it up without making a trip to the salon?
Thousands of 5-star Reviews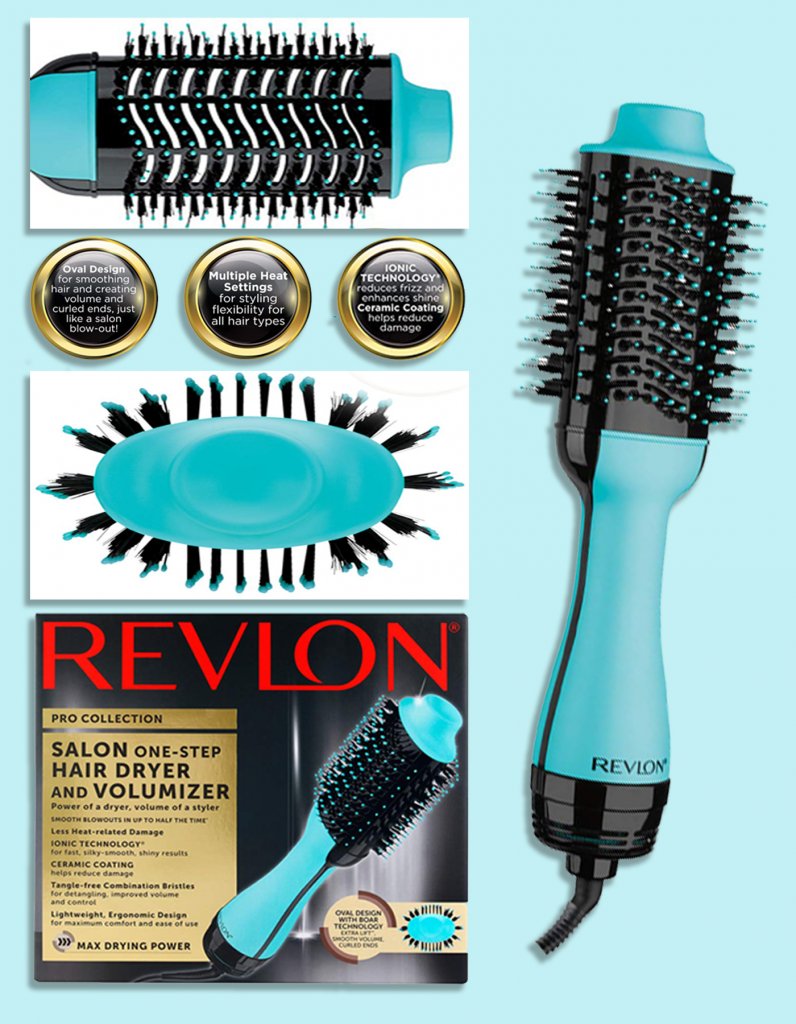 With the Revlon One-Step Volumizer, even the most unskilled self-stylists can volumize her tresses into full-fledged diva territory, with fuller hair that screams vibrancy. This tool features a unique oval brush design, which aids in creating volume at the root and beautifully full-bodied curls at the ends in a single pass. Amazingly, this tool works on both straight and curly hair types. On Amazon, alone, there are almost 5,000 5-star reviews!
Better for "Aging" Hair, than Standard Drying
This tool also boasts ionic technology, which hair dries fast and helps reduce heat damage which is very important during the summer months upcoming. Blow-drying hair during the summer is always a drag. It's already too hot! Plus, with all the time in the sun and water, our hair is at its most vulnerable – until the summer works its way out of our hair by way of regular trims. This is on top of age creating issues in hair shaft 'quality' and amount. As little breakage between trims really is the name of the game!
Our #ProTip
: Super wet hair becomes a bit like elastic, and if you stretch it too far while wet with styling tools, it becomes akin to over-stretched elastic when dry. Keep your hair happy by allowing some dry time prior to styling, and using a wide-tooth comb to remove all tangles before rocking your Revlon "Hair Dryer Brush".
Here's a great video that Revlon put together on how to use their One-Step Dryer & Volumizer!
https://youtu.be/Ybe_QhqO3KY