If you're tired of being disappointed by hair growth products that promise the world but deliver nothing, you're not alone. Here's the scoop on why these products fail and why PURC Hair Growth Essential Oil may be your new best friend.
Disclosure: This post on PURC Hair Growth Essential Oil is for informative purposes only, not to try to force you to make a purchase. As usual, I'm all about the "you do you" mentality, so, to me, you're beautiful the way you are. But if you want to change your appearance, I'm down for that, too.
If you've been disappointed by hair growth products that failed to live up to their promises, then you're not alone. Add in the fact that there are so many products to choose from that the beauty market has become flooded with ineffective products that do more harm than good.
For this gal, I'm not after a "wolf in sheep's clothing," way-too-expensive product that I'll use a couple of times and then will end up in my closet tucked in the back of a shelf because it was too costly to throw away. I want well-done research and affordability. PURC Hair Growth Essential Oil was created to both stop hair loss and promote healthy hair growth. Additionally, it's very affordable as hair products go, giving it a gold star on the hair charts.
First, What's PURC? The Science Behind PURC Hair Growth Essential Oil
PURC Hair Growth Essential Oil is made with all-natural ingredients (a combination of plant oils and extracts that work together to nourish your scalp and encourage hair growth) that nourish and strengthen hair follicles. But what sets it apart from other products is the science behind it. It's formulated with specific natural ingredients that have been scientifically proven to promote hair growth and prevent hair loss.
One of the key ingredients in the hair blend is ginger oil. Studies have shown that ginger oil has stimulating properties that promote blood circulation in the scalp, which can lead to increased hair growth. Another important ingredient is rosemary oil, which has been shown to improve hair density and thickness. I've read that users love the product's smell as it's light and almost garden-y.
Moreover, PURC Hair Growth Essential Oil contains biotin, a B vitamin that plays a crucial role in hair growth. Biotin deficiency is a common cause of hair loss, so including it in this oil helps to prevent future hair loss. The combination of natural ingredients and the science behind their effectiveness make PURC Hair Growth Essential Oil a standout product in the hair growth industry.
The combination of these natural ingredients, along with the science behind their effectiveness, make PURC Hair Growth Essential Oil not only a healthier concept for hair loss but a standout product in the hair growth industry. But what really sets it apart is how it specifically targets the root cause of hair loss rather than just the symptoms.
But it's not just about what's in the bottle. PURC Hair Growth Essential Oil has also been formulated based on scientific research. The creators of this oil have put in the hours and tests to ensure that it's effective and safe for us to use.
How to Use PURC
It really couldn't be any simpler, honestly. Add two or three drops of the oil into the palms of your hands, rub them together a few times, and then apply to a completely dry scalp and massage from roots to tips for a minute or two until well absorbed. And depending on how long your hair is, you may need to tweak the amount of product you use to get the result you want.
The first thing you'll notice is how shiny your hair is when you've used it a few times, which is always a good thing. It may take some time for hair to grow thicker (it will be like watching paint dry!), but folks have seen great results. If you're unfortunate enough to have fragile, easy-to-break hair, the oil will help with that as well.
Real Results from Real People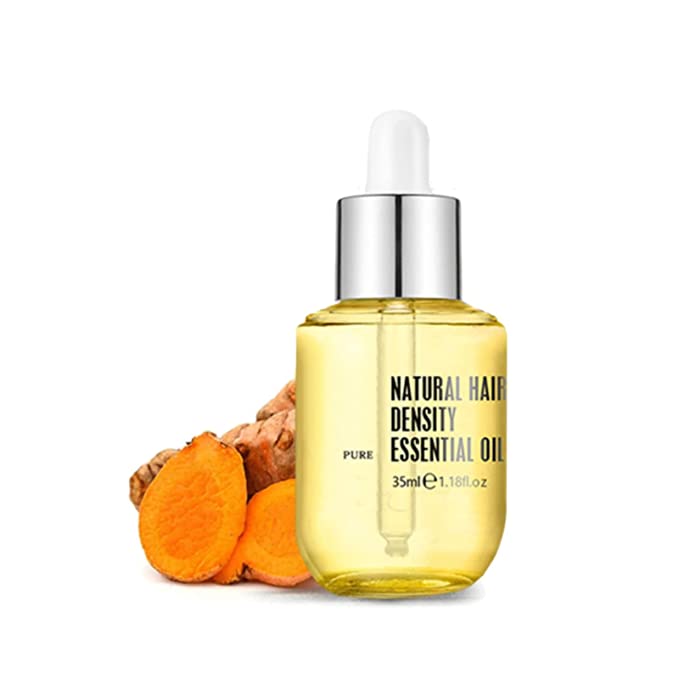 Happily, there are real results from real people who have used it. Many users have reported significant improvements in their hair growth and overall health. One user said that after just one month of using the oil, she noticed reduced hair loss and increased hair thickness. Another user reported that her hair felt softer and more manageable after using the oil for several weeks.
Also, some users have reported seeing positive changes in their scalp health. They have noticed reduced dandruff and itchiness, which has led to a healthier and cleaner scalp environment. Overall, the feedback from people who have used PURC Hair Growth Essential Oil has been overwhelmingly positive.
Read Next: