We all need reminding every now and then of healthy options and practices that keep us looking and feeling our best. Instead of focusing on don'ts, let's take a look at some positive steps we can take.
1. Hydrate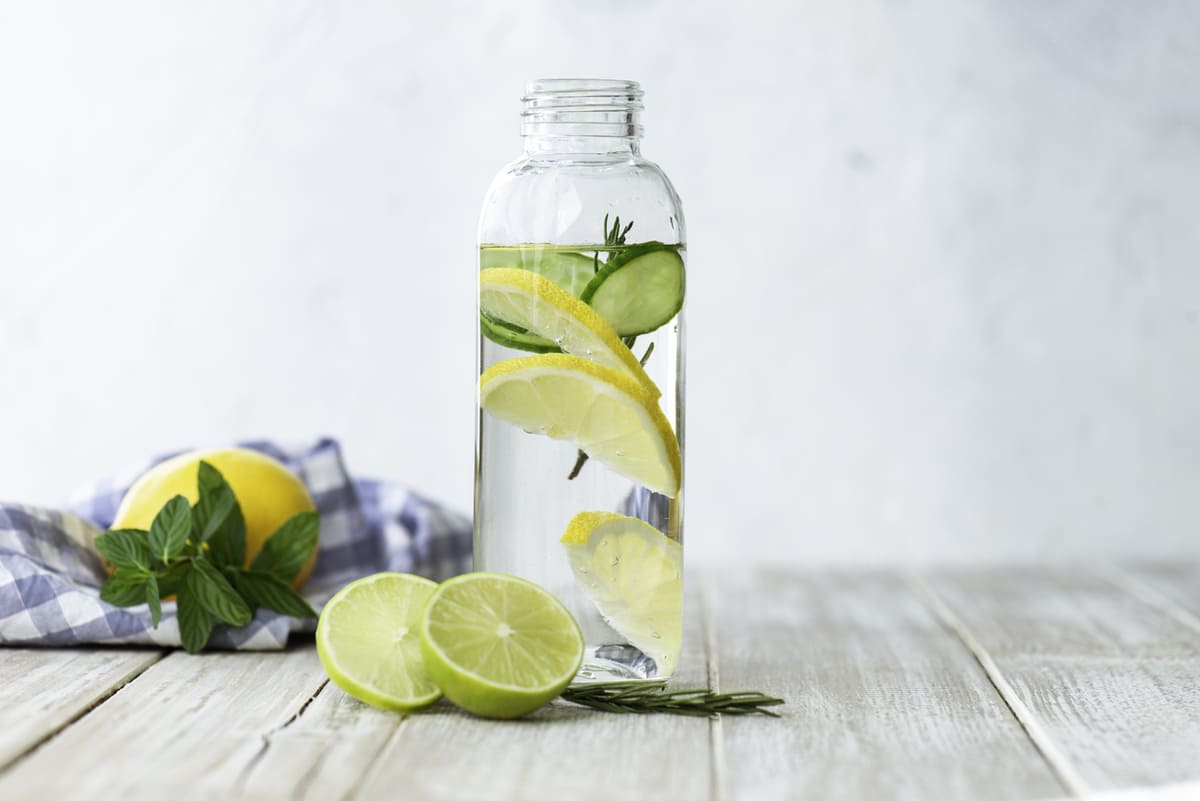 As we age, we can lose our sensitivity to thirst, but our bodies need hydration. Drink lots of water even if you're not thirsty. We've all heard the 8 ounces of water 8 times a day rule. If water isn't your favorite, try an infuser and create taste combinations that appeal to you. Drinking more water will not only help your health, but it'll keep you from snacking (because you won't have false food cravings) and will keep you feeling more energetic throughout the day.
2. Under the Sea
If you want to keep your nutrition working in your favor, consider eating seafood twice a week. According to the Harvard School of Public Health, eating fish once or twice a week may also reduce the risk of stroke, depression, Alzheimer's disease, and other chronic conditions. That's right: adding more seafood to your diet can improve your brain health and keep you working in peak condition as you get older.
3. Portions Matter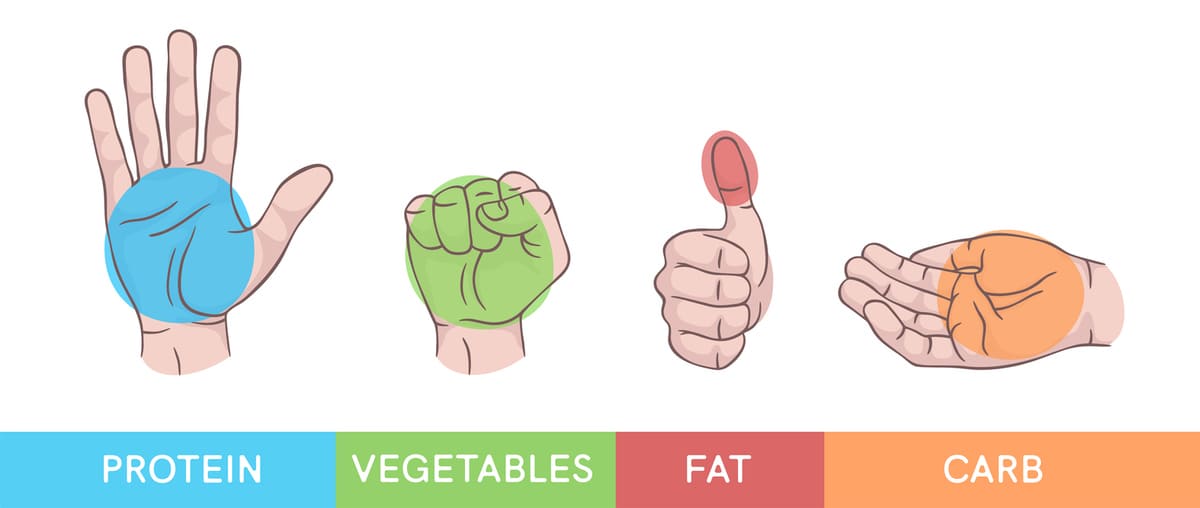 Practice portion control. In a world where everything is supersized or the opposite, tiny servings artfully arranged by a Chef, how do you know what the right size is? The National Institute on Aging provides this guide on its website to help visualize proper portions in Eating Healthy After 50.
1 deck of cards = 3 ounces of meat or poultry
Half baseball = half cup of fruit, rice, or pasta
1 baseball = 1 cup of salad greens
4 dice = 1½ ounces of cheese
Tip of your first finger = 1 teaspoon of butter or margarine
1 ping-pong ball = 2 tablespoons of peanut butter
1 fist = 1 cup of flaked cereal or a baked potato
4. Get Moving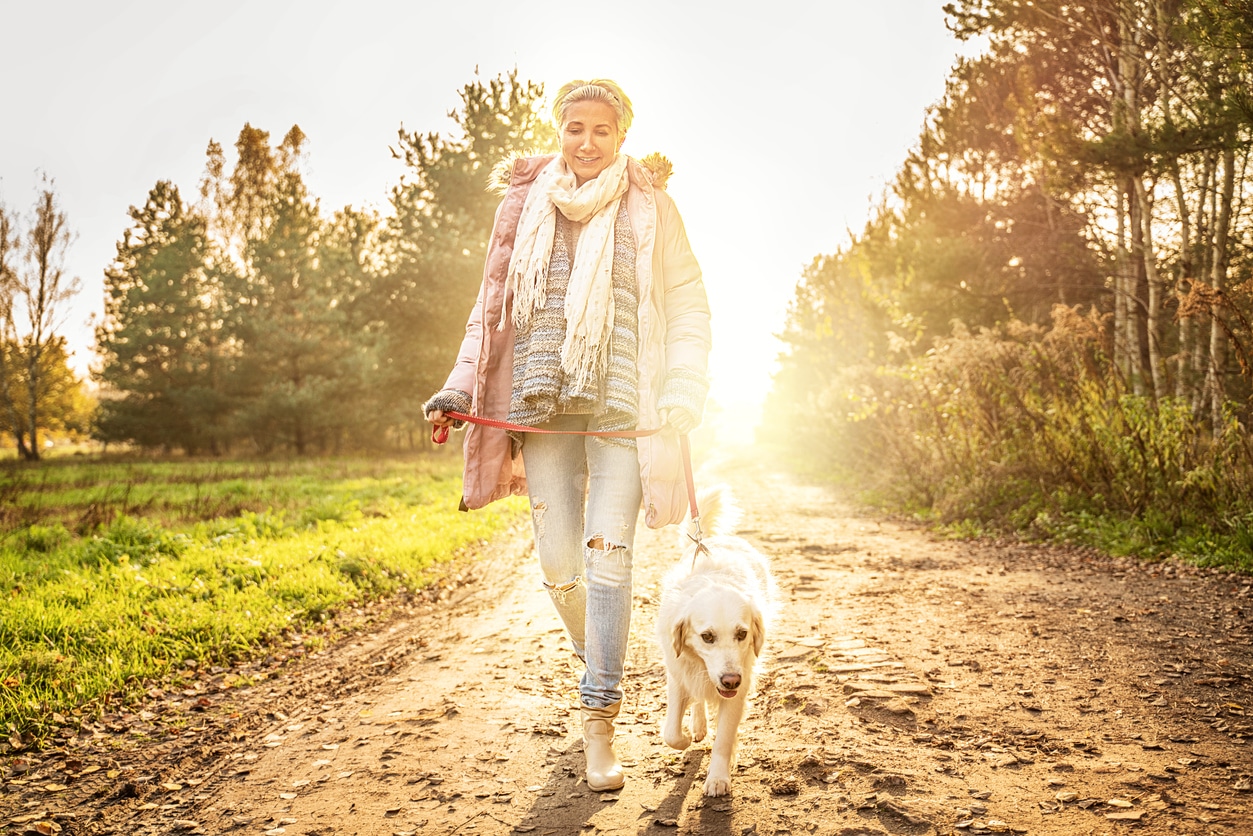 No list of tips for staying healthy would be complete without mentioning exercise. Establish a routine to which you can commit, and try to mix it up a bit every day to keep it exciting and work the different areas of your body. Remember, a good program combines aerobic exercise, strength training, and stretching.
We have information and great workout ideas for a variety of activities, from strength training to tai chi to yoga. Even something as simple as getting out for a walk or taking the stairs in your building can have a significant impact. Have some fun with your workout, and if possible, invite a friend on your workout journey with you. They'll keep you accountable (and also get healthy) in the process.
5. Homemade vs. Storebought
Skip the prepared salads, which are often loaded with hidden fats and calories. Your best bet is to make your own and keep the portion size in check. If you don't have time to hit the store and find the recipes, there are options that do the work for you.
We love HelloFresh because it has a wide variety of options and provides regional, healthy, and fresh food delivered to its subscribers' doors every week. They include easy, amazing recipes to cook at home, including salads and various seafood options (see Tip #2). Plus, they always seem to have a great deal going, so you can try them out without spending a ton. Right now, you can get up to 20 free meals and free shipping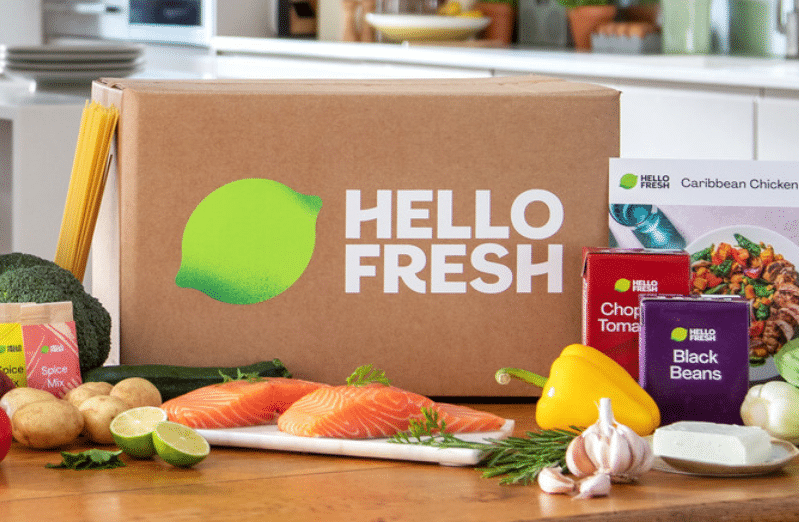 6. Keep it Smooth(ie)
Start the day or refuel after a workout with a smoothie blended with fresh fruit and low-fat dairy. This will help satisfy cravings and fuel your body with the proper nutrition it needs to work in peak condition. If you don't have time to make a smoothie at home and instead grab one at your local health food store, make sure you don't get the biggest item they have. It's really easy to ruin the benefits of exercise by treating yourself a little too much.
7. Check the Label
Fat-free doesn't always mean it's your best option. Also, avoid high sodium, artificial ingredients, fillers, and flavorings. For instance, if that "healthy" protein bar has more than 200 calories and 8 grams of sugar, it's more of a candy bar!
The bottom line is that natural foods are best, and portion control is always key. Pay attention, and make sure you balance the calories in and out so you know what you're ingesting each day. If you follow our seven simple tips, you'll be back in those skinny jeans – or staying in them – in no time!
Read Next:
How to Build Lean Muscle After 50
Secret To Getting Lean And Having More Energy?