The Sculpt Society Puts Fun in Your Functional Fitness!
If we learned anything in 2020, it's that you don't need a gym or fancy equipment to get a good workout. You only need a computer, tablet, or phone and the right app. Three years later, we are free to roam about the gyms and boutique studios again. Still, many people continue to embrace the home workout because you can do it anytime, anywhere, and at your own pace. It takes away the awkwardness some people feel when they try a new class or the intimidation many beginners feel when they join a gym. Plus, it's less expensive than a typical gym or studio membership.
There are plenty of online options out there, from yoga to strength training, Pilates, and cardio classes. But one that has been getting a lot of attention lately is The Sculpt Society (TSS), thanks in part to social media influencers like Courtney Kerr Noonan, who sing its praises not only for the fitness challenge but also for the fun! Founder Megan Roup told Bustle, "My goal is to help support women throughout any stage of life, but really with the focus of having fun and enjoying movement in their exercise fitness journey."
What Is TSS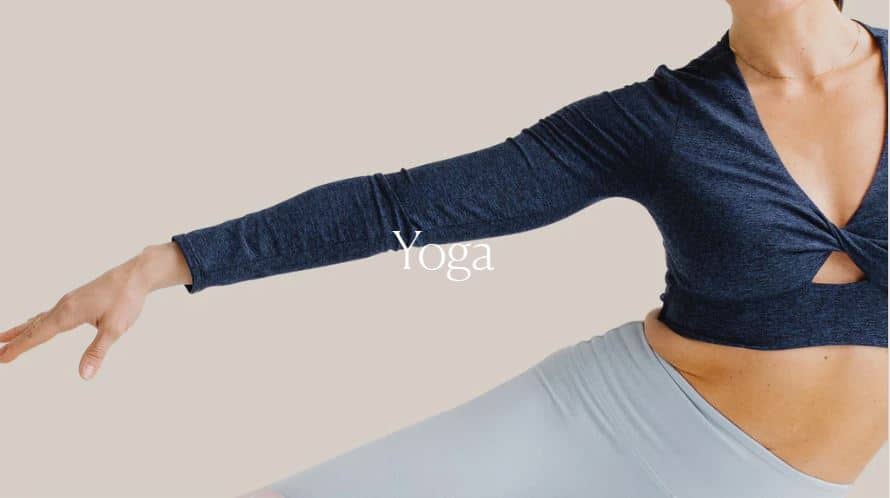 According to the company's website, TSS combines low-impact yet powerful strengthening and toning exercises with high-energy cardio dance moves that even those people with two left feet can do. "My vision is to empower women through movement. I wanted to create a class that's fun, effective, and simplifies dance cardio so that everyone can come in and feel successful and strong, even without any dance experience," Roup told Camilla Styles.
Roup, however, has plenty of dance experience and uses that to create her unique workouts. Before becoming a personal trainer to celebrities and supermodels like Karlie Kloss, Roup was a professional dancer with the Brooklyn Nets. The beautiful brunette credits dance-based fitness for changing her relationship with herself and her body, admitting that she, like many women, struggled with body image issues during college. She once told Glossy, "It wasn't until I discovered dance-based fitness that it clicked for me; it was part of my healing journey. Finding a way of moving my body that felt joyful and fun instilled confidence in myself again."
Why It Works
By now, we know that as women age, strength training is a game changer for retaining muscle mass and bone density, helping to prevent injury. We also know that cardio is an effective way to burn calories and increase endurance. Plus, plenty of studies show a link between physical and mental health. So why aren't more older women doing it? Lack of time, lack of knowledge, gym intimidation, and the inability to find a workout they enjoy are part of it. But a big reason that The Sculpt Society has a cult following of all ages is because it eliminates so many of those excuses. Roup's workouts consist of easy-to-follow, repetitive movements that are friendly enough for the beginner, challenging enough for the advanced, and ideal for anyone and everyone in between, including pregnant women.
Choose from more than 500 a la carte classes or try one of the predesigned four-week workout programs broken down by beginner, intermediate, and advanced to eliminate guesswork and frustration. "Quickie" and "Spicy in 30" programs are designed to deliver maximum results in a minimum amount of time, which is important to Roup, who, between running a successful business and expecting her second child, can't spend all day in the gym. Nor does she want to. She told Bustle her motto is "commit to less so you can show up more." She's not alone. Studies show that muscles respond to more frequent use over shorter periods as well or better than long periods of multiple reps.
"I would so much rather my community get in 10-minute workouts five to six days a week than one long workout," she said. It helps you create a habit and build a practice. I think that habit and that consistency are so, so important."
Beginnings to Now
TSS started as an in-person dance cardio class at Equinox in New York, where on any given day, you could find yourself sharing space with one of the many Victoria's Secret models in attendance. "I think a lot of the Victoria Secret models gravitate to The Sculpt Society because it is designed to create long, lean, strong bodies," Roup told Evening Standard. She launched her online platform before the gym closures of 2020, a move that proved fortuitous as people all over the country were forced to find ways to get their sweat on at home. While that pivot proved to be sustainable, Roup still hosts pop-up classes across the country, allowing the TSS community to come together in person and inspire one another. For more information on pricing, class descriptions, and the live tour schedule, visit thesculptsociety.com and then get ready to have so much fun you may forget you're exercising.
"I always tell people to take the class at their own pace and to have fun," Roup continued. "This class isn't about being perfect and wearing the ankle weight right away or nailing the dance cardio – it's about enjoying the feeling of moving in your own body to the beat of the music, sweating with an amazing community, and getting stronger along the way."
Read Next:
Try This Low Impact Workout: The Bar Method
Get Trim and Toned with this 8-Minute Abs Workout