Research has repeatedly shown that women need more strength training than cardio, especially as we age. That's because once we hit the menopausal years, declining hormones can cause us to lose muscle mass and bone density. Strength training can not only help prevent those losses but also help us build more muscle, turning our bodies into calorie and fat-burning machines. So why aren't more of us doing it? As a fitness trainer, the most common excuse I hear is that many older women are intimidated by the gym. They don't know how much or how often to lift, are unfamiliar with the equipment, and aren't sure how to properly execute a lift without hurting themselves. I get it. If you don't have a trainer (or at least a knowledgeable friend) to show you the ropes, the gym can feel like a high school lunchroom when you're the new kid.
If the lockdown of 2020 taught us anything, however, it is that we can work out anywhere, even in the comfort of our homes. Thanks to companies like Peloton increasing their class offerings and smaller boutique fitness studios stepping up their screentime games, virtual workouts have become a mainstay in the fitness world. And while they offer a viable option, the one thing these virtual workouts typically lack is the personal interaction between you and the instructor. Sure, there are generic cues (squeeze your glutes, tighten your core), but nothing tailored to your specific needs. Enter Tempo, an award-winning home gym that takes virtual workouts a step further by providing AI-powered personal guidance, real-time feedback, and customized training plans. In other words, it gives you everything you need to build your strength and confidence while eliminating guesswork, intimidation, and excuses!
Work Out At Your Own Tempo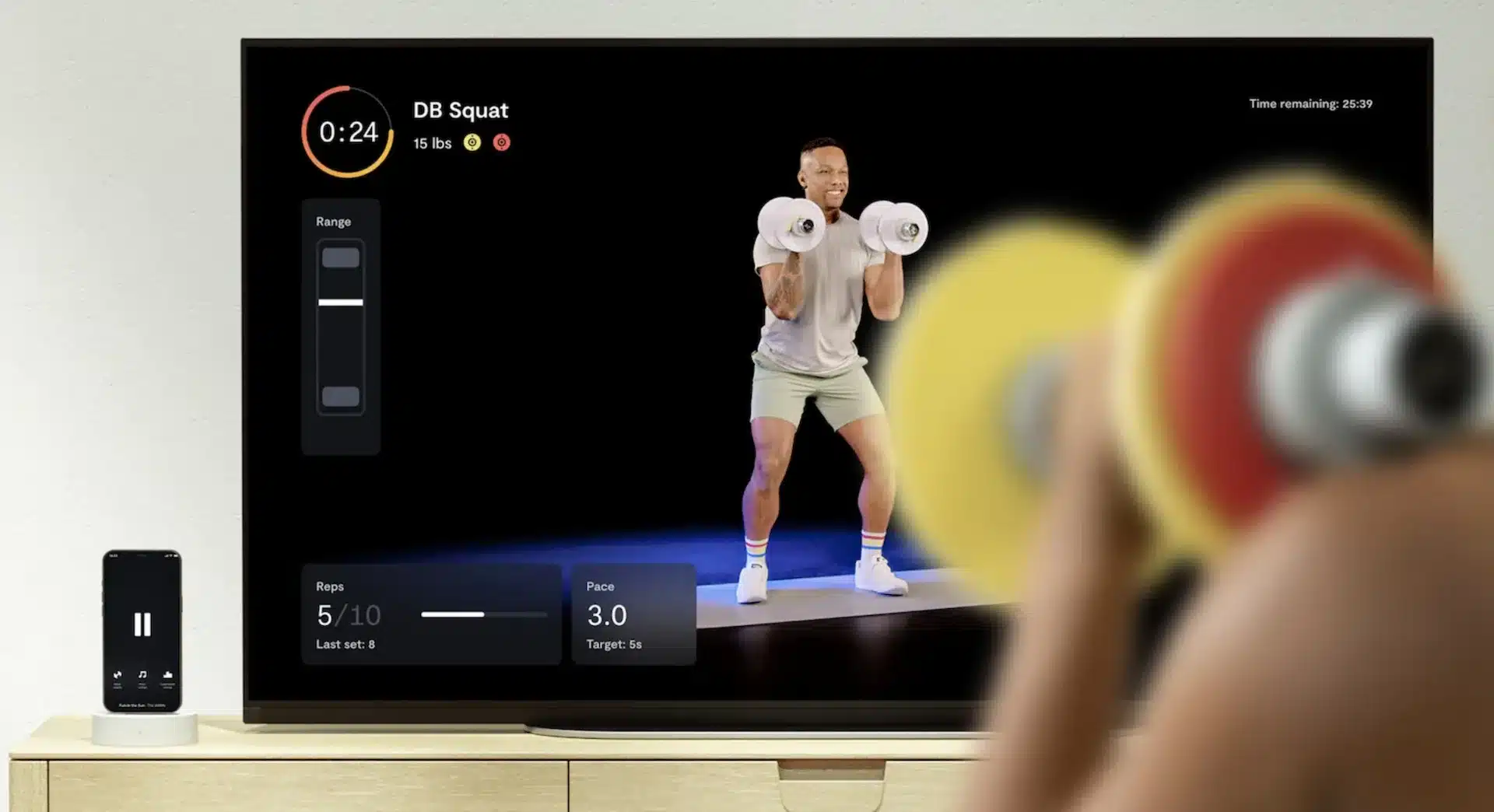 If you hear "home gym" and immediately picture a bunch of sweaty dudes in the garage on a giant Nautilus gadget, get ready to be pleasantly surprised. The Tempo is compact and, dare I say it, cute! But don't let the pleasing aesthetic fool you. This is one serious setup that will change the way you view the virtual workout. Developed by a personal trainer, Tempo's mission is to "give everyone the power to realize their strength and lead an active, full life."
How Does Tempo Work?
Tempo works by using color-coded weight plates recognized by the system's AI sensors. Simply dock your phone on the palm-sized, portable Core, select your workout, grab your weights, and get ready to sweat. The Tempo does the "heavy lifting" by logging your weight selection, counting your reps, and correcting your form if needed. According to the company's website, the user-friendly app holds more than 3000 workouts in 20 different categories led by experts in the field. It allows you to set filters based on limitations or injuries and can not only create your specific goals but recommend the classes to help you get there. It's like having a personal trainer at your beck and call, which they also offer if you want that one-on-one interaction.
Find Your Tempo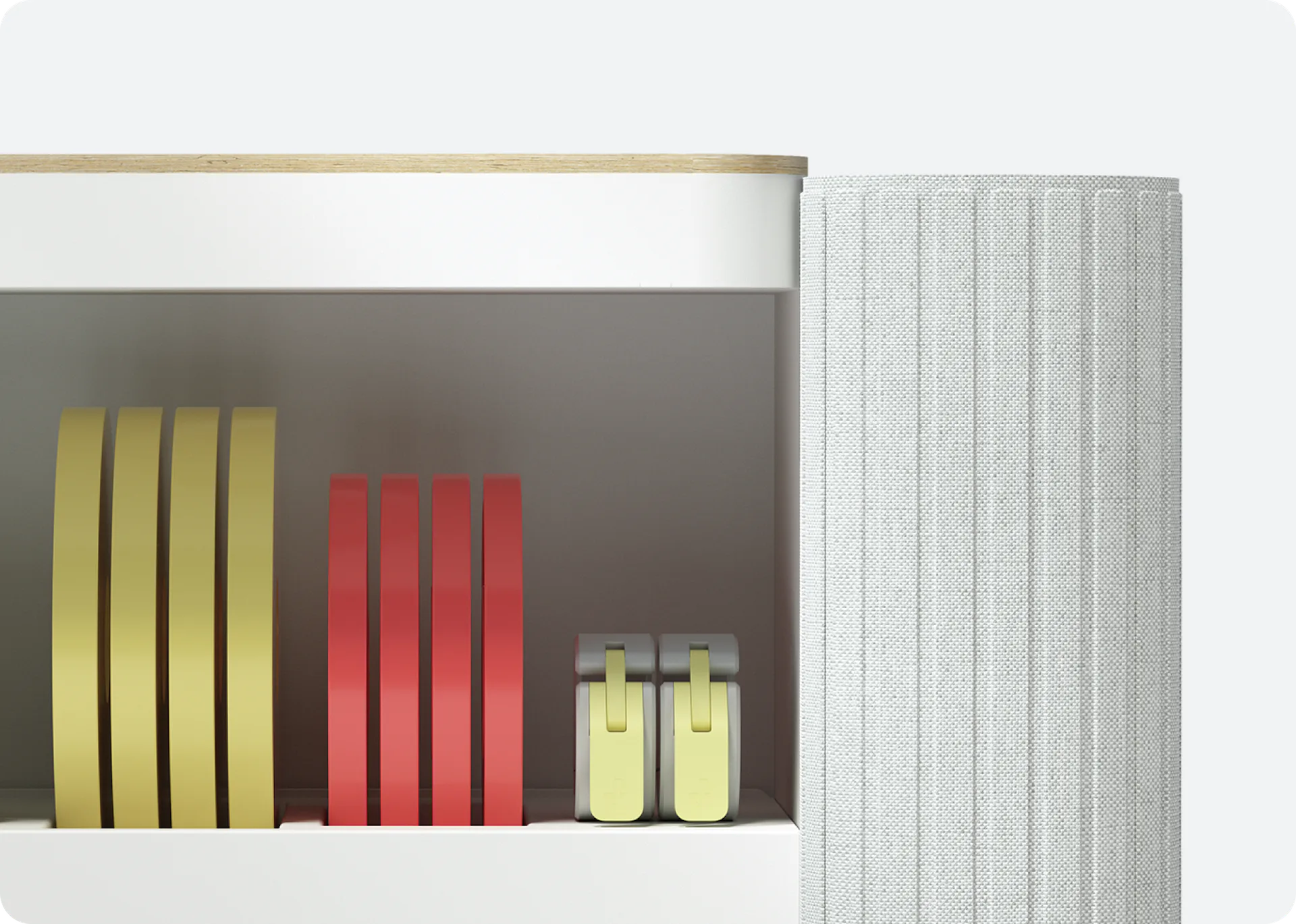 There is a Tempo for everybody, regardless of budget or space. For the minimalist, the Tempo Core has the basics you need to get started, including the portable core and 50 lbs of adjustable weights. The Tempo Move is the company's most popular option. It includes everything in the Core package, along with a storage unit. Perfect for apartments and small spaces, you'd never guess the sleek, compact cabinet that looks like a piece of furniture houses up to 90 pounds of the signature colorful weight plates.
For a total home gym experience, the Tempo Studio has it all, with a 42-inch touch screen atop the storage unit. Additional equipment, including barbells, mats, benches, and more, can be added to any package for a complete setup. Monthly memberships start at $10.21, and financing options are available, with a 30-day trial for the commitment-phobes.
Pros and Cons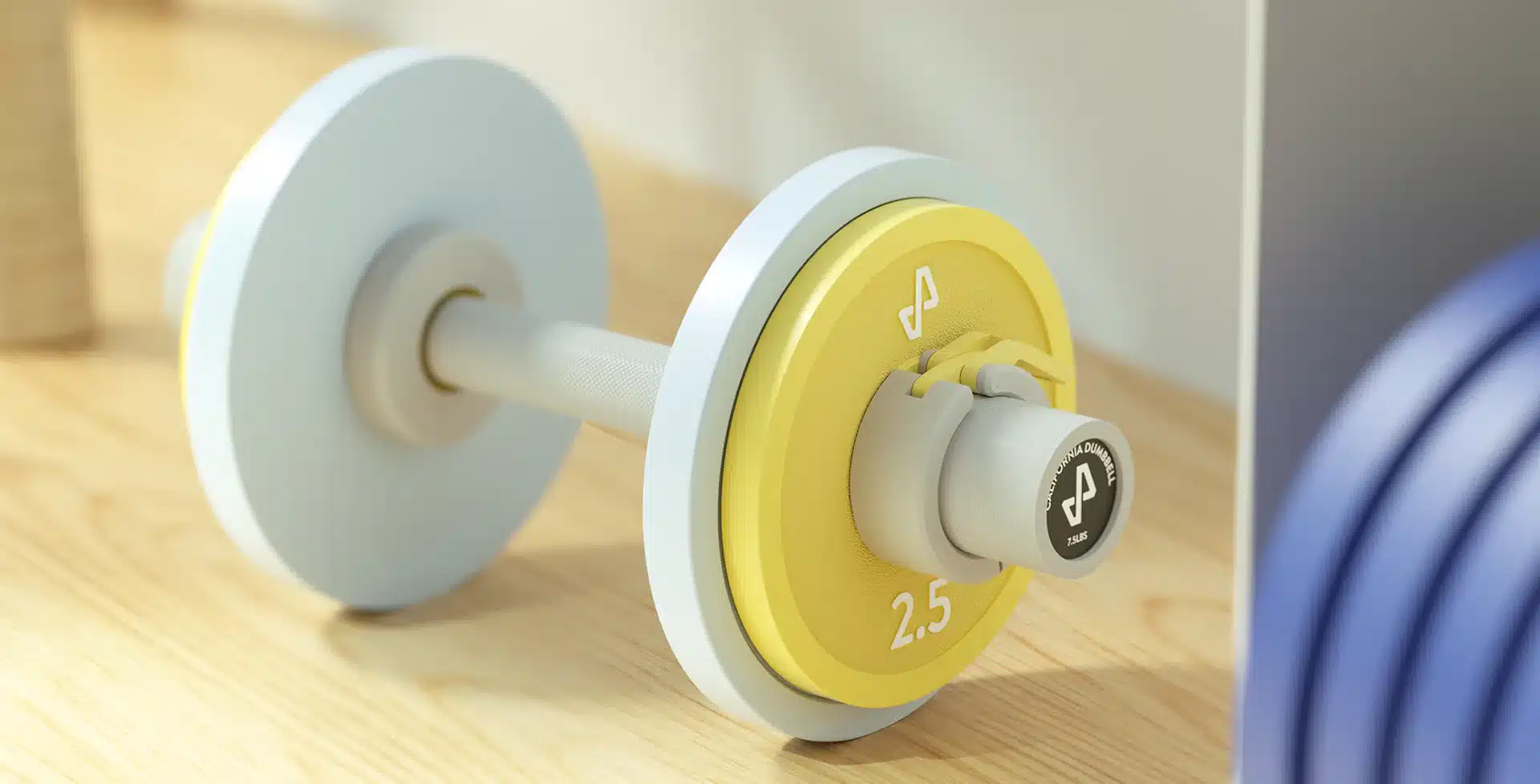 As far as home fitness setups go, it's hard to beat the convenience and styling of this home gym system. Its modern look and advanced technology make it easy for anyone from a beginner to a seasoned athlete to work out safely and effectively from the comfort of home and for less than the cost of most personal trainers. Unlike at your favorite group exercise class or boutique fitness studio, you can work out any time, day or night. That makes it ideal for those people with non-traditional hours.
The biggest downside is that while the app allows you to access the workouts anytime, anywhere, unless you use the weight plates, you cannot track your progress through the system or get real-time feedback—which is kind of a bummer if you're traveling. Another potential drawback is that if you want to use it with an Android or Apple iPad, you are out of luck as it does not support those devices. Those issues aside, the Tempo is one of the best pieces of home gym equipment out there that will help you break a sweat without breaking the bank.
Read More:
6-Week Home Workout Plan With No Equipment
4 Best At-Home Workouts on Amazon Prime