There's nothing like a pandemic to make us pivot and find new ways to go about our daily lives. A large segment of the population has been working from home, learning from home, teaching from home, and, yes, working out from home. Now, as gyms and fitness boutiques are slowly opening back up with new guidelines and restrictions, there are still those who prefer to sweat at home. Why? Well, fear of germs may be an obvious reason, but there are other factors too. A home gym affords privacy and eliminates that "gym intimidation," that many people experience due to age, or fitness level. Fortunately, thanks to technology, it is easy to learn a new exercise, join a group class, or even work with a personal trainer in the comfort of your own home. Read on for the best home gym equipment for women over 50.
The Best Home Gym Equipment for Women Over 50
We've selected five pieces of the best home gym equipment, (or living room) and ideal for women over 50 who want to work on flexibility, strength, and cardio without adding stress and strain to their joints.
Stationary Bikes
If you want a low-impact, high-intensity workout that torches some serious calories, indoor cycling is for you. Peloton is some of the best home gym equipment and has redefined this industry with its state-of-the-art bikes and high-energy classes led by peppy instructors who could easily double as fitness models. However, the nearly $2000 set up can make you feel the burn in your wallet as well as your quads. The good news is, there are plenty of high-quality stationary bikes available online for a fraction of the cost. Find the one that fits your budget, download your favorite cycle app like Peloton or Fortë, and for less than the average cost of a monthly gym membership, you can start streaming your favorite classes both live and on-demand.
The Mirror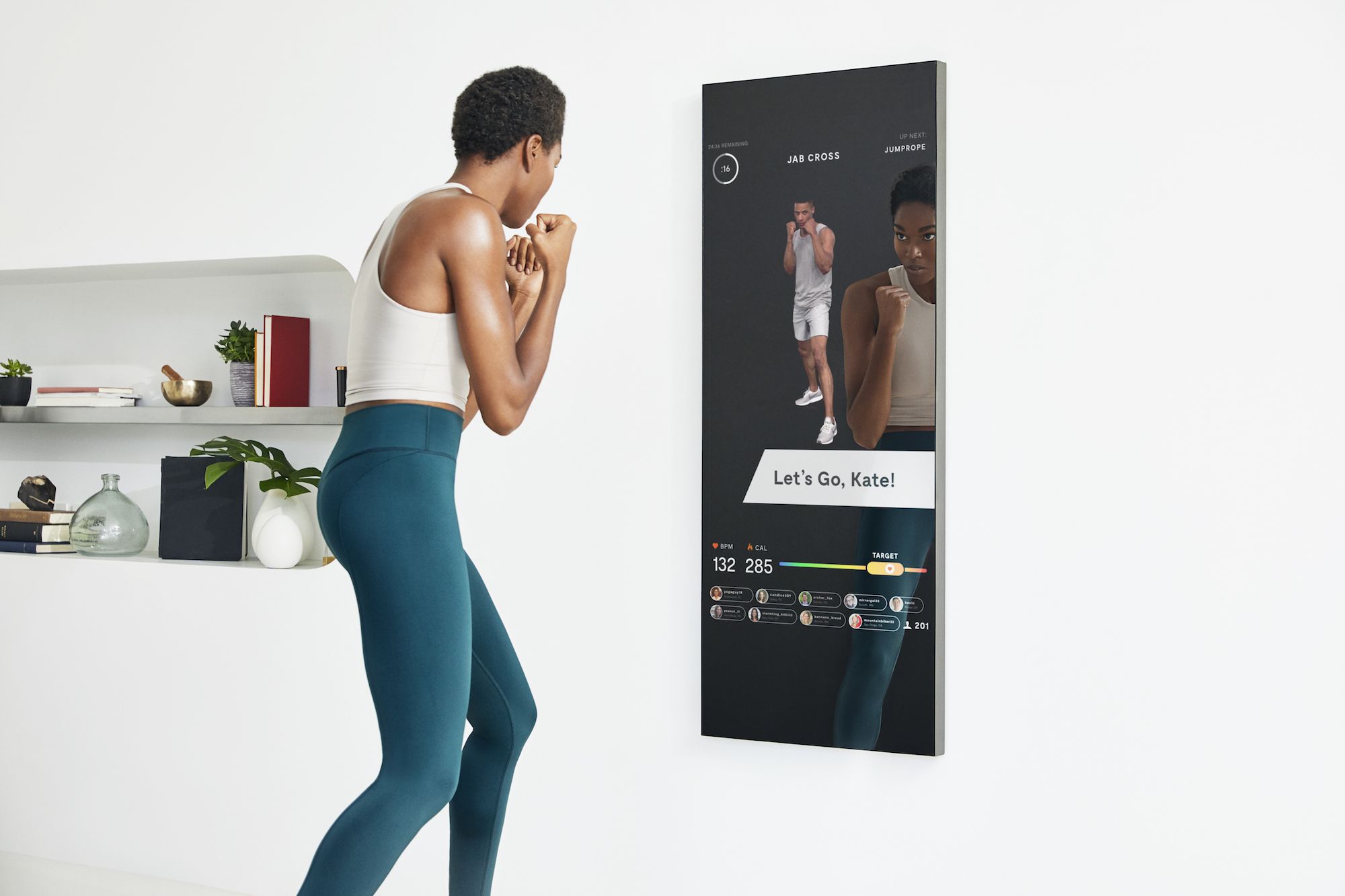 If you are ready to change the way you "see" yourself, check out The Mirror. With more than 20 different types of classes ranging from yoga and meditation to HIIT workouts and boxing, there is something for everyone and every fitness level. You can even get one-on-one instruction from a personal trainer. The wide range of interactive classes helps to justify the nearly $1500 price tag, as does the sleek design that enhances rather than detracts from your décor.
Rowing Machines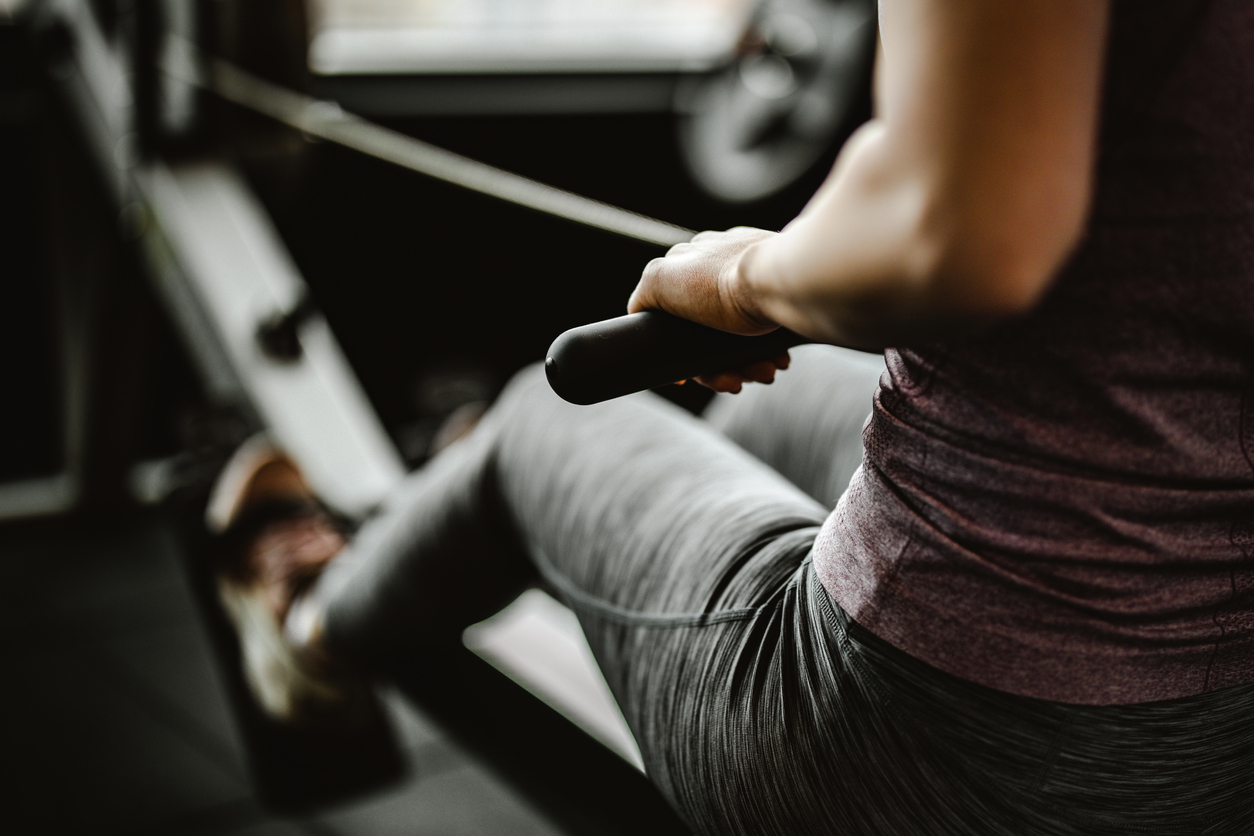 Any exercise that places less wear and tear on your joints while offering full-body strength training is a plus. Rowing machines do all of the above, providing an excellent cardio workout while strengthening the muscles in your legs, core, and upper body. Available in a variety of price points, most rowing machines fold up for easy storage when not in use, making them a good choice for small spaces.
Treadmills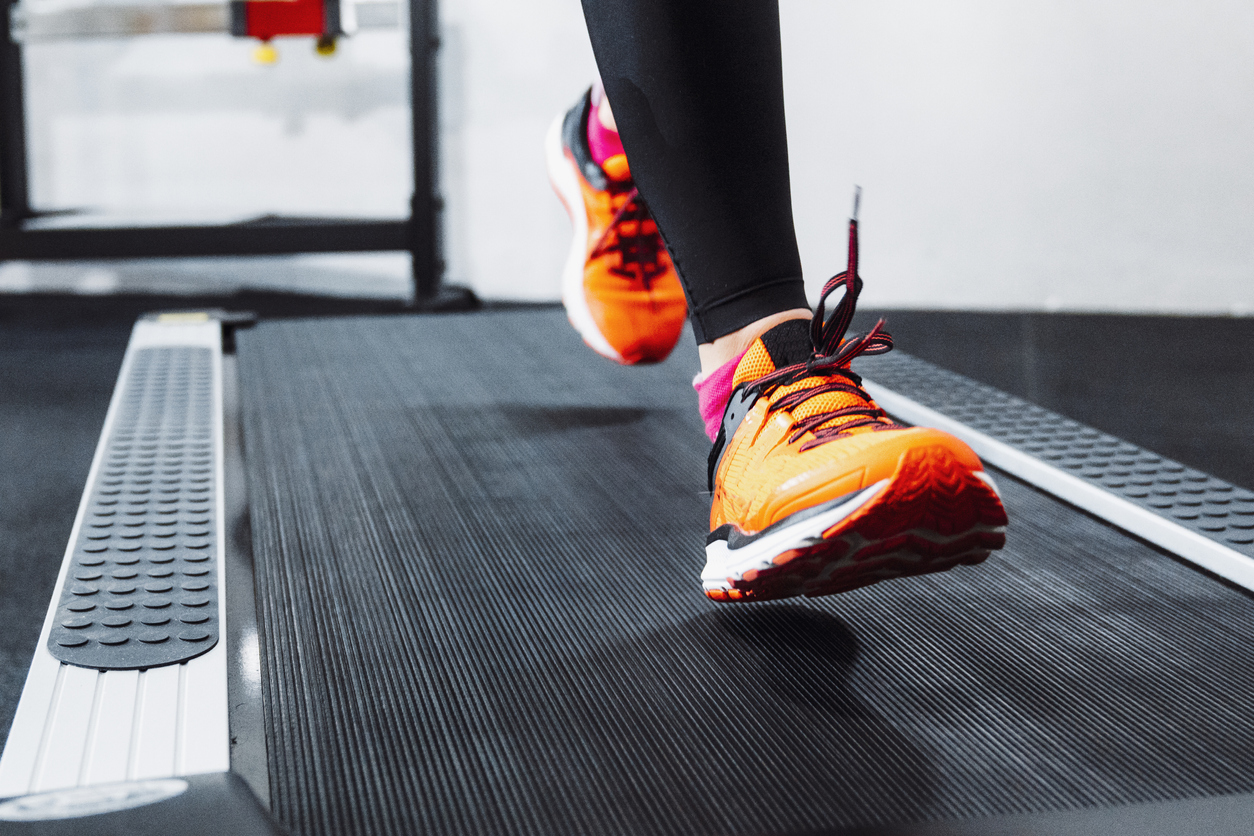 Walking is one of the most beneficial exercises
you can do as you get older, and while it may seem a bit "old school" in today's high tech world, you can't beat a treadmill for getting the job done. Perfect for those inclement weather days, or for those women who prefer not to walk outside alone, a treadmill eliminates your excuses by offering a safe, effective way to elevate your heart rate and tone your tush without having to leave home. Available in a wide range of price points and sizes to accommodate almost any space.
Resistance Bands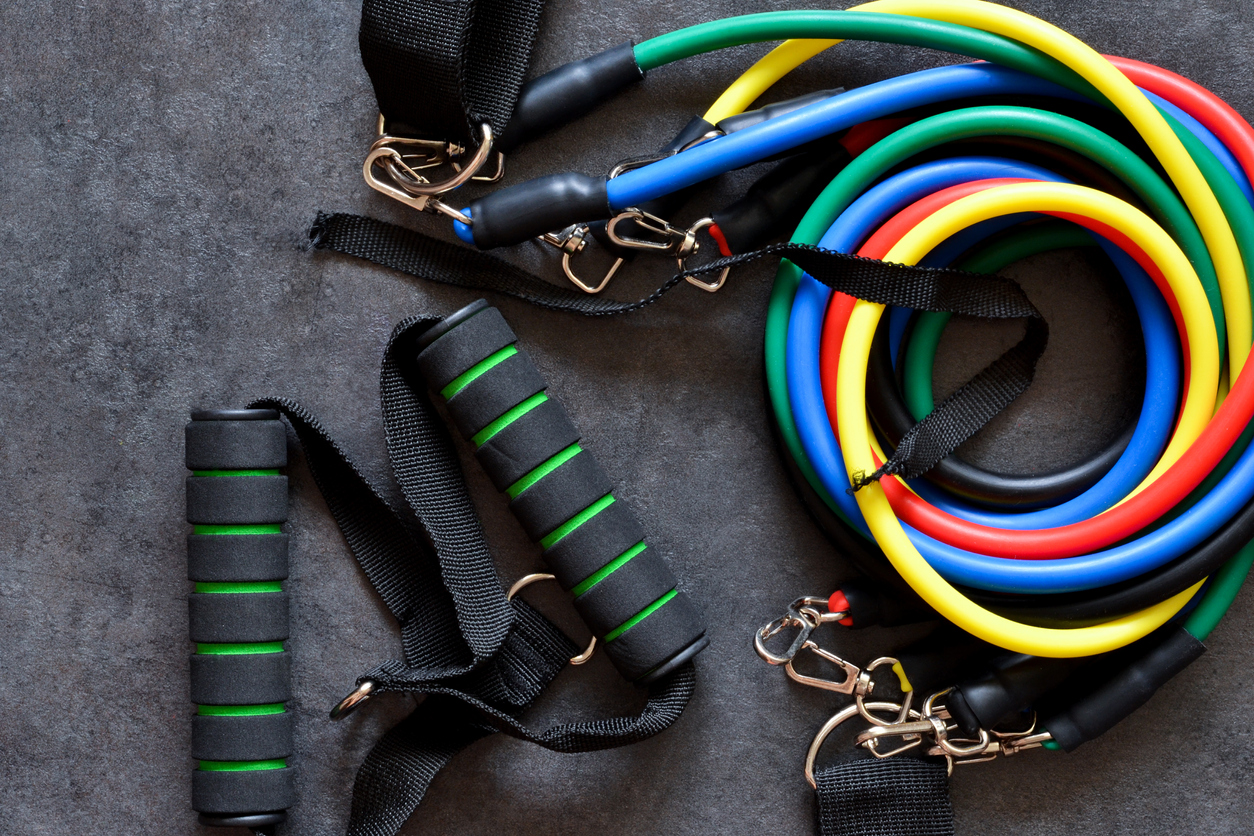 Small pieces of equipment with big results, resistance bands offer multiple ways to strengthen and lengthen while working on balance and flexibility. Perfect for traveling, these sturdy, stretchy bands pack easily for workouts on the go. Look for a set of bands that come with varying levels of resistance from light to heavy. Affordable and easy to find at most sporting goods or big-box retailers like Target or Walmart.
You don't need a lot of space or equipment to get a good home workout, but you do need willpower and motivation. There are many apps and websites designed to give you ideas and inspiration, along with plenty of fitness influencers on Instagram. I hope this list of the best home gym equipment for women over 50 helps you take the next step. Explore your options and in the words of Nike's famous slogan, "Just do it!" It's never too late to start!
Try this 5-minute workout at home!