Sponsored post.
Life is full of compromise because, let's face it, we're busy. We compromise our healthy eating for the convenience of fast food. We compromise our fitness goals because we'd rather hit snooze than hit the gym. We compromise our quality of life by checking our e-mails rather than checking in with family and friends. We compromise our opportunities for growth because we fear change. The list goes on and on. Some people even compromise the cleanliness of their homes because they don't want to spend their precious little free time on things like dusting, cleaning toilets, or vacuuming. That's where the Roborock S7 Max Ultra comes in. The latest in the line of Roborock vacuums, this is one product that values your time as much as you do. It delivers all the cleaning power and convenience you want without any catches or compromises.
Maxing Out Technology for a Maximum Clean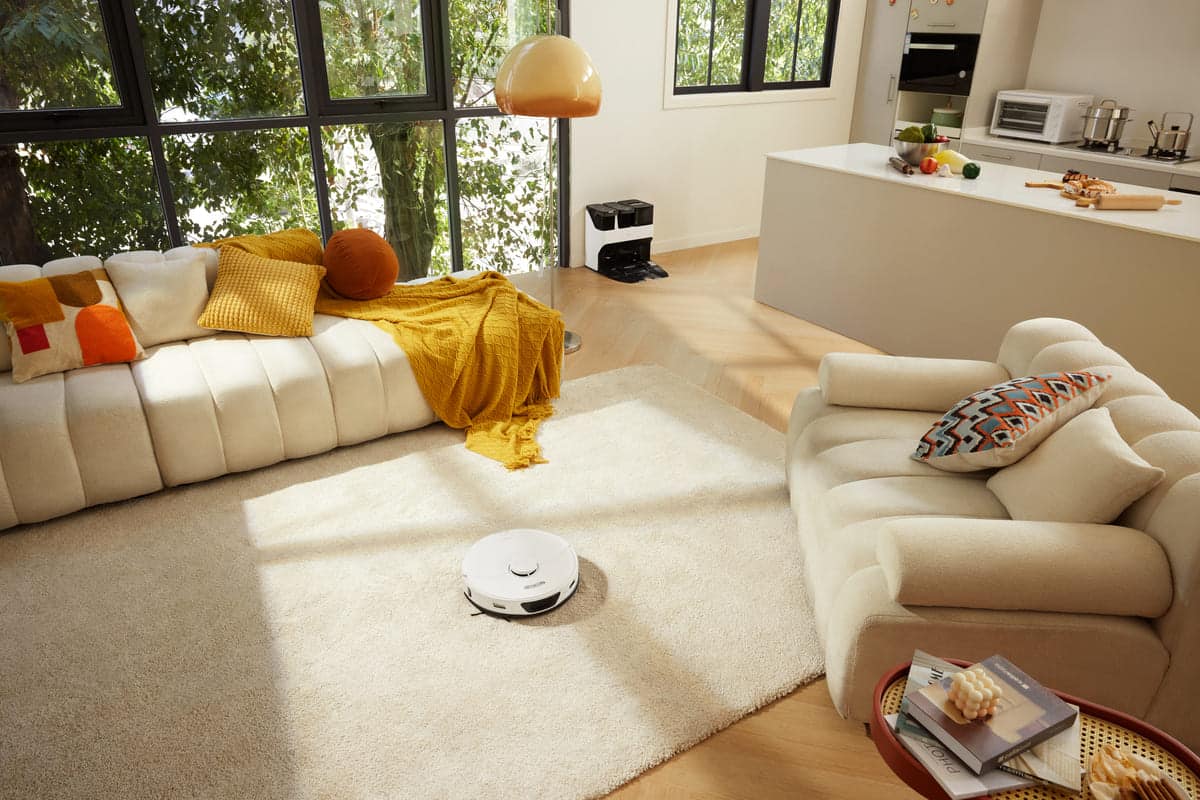 Gone are the days of the multi-step floor cleaning where you had to vacuum first, then mop, wringing the mop out between passes. Then you had to tiptoe around, waiting for the floor to dry. Talk about a waste of time. Now you can multitask, thanks to the S7 Max Ultra. This cleaning machine delivers a one-two punch by allowing you to mop, vacuum, or do both simultaneously without missing a beat. The powerful mop uses a VibraRise® system to remove dried stains 30% more effectively than a traditional robot mop. With a combination of high-speed scrubbing and consistent pressure on the floor, dried mud, liquids, and other messes don't stand a chance.
When it's time to vacuum, you don't have to switch between features. Instead, the S7 Max Ultra does it for you by sensing between carpet and hard floors. Then, thanks to an auto-mop lifting feature, it adjusts as needed, so there's no need to worry about water dripping on your rugs or carpets. In addition, the S7 Max Ultra boasts a powerful 5,500 Pa HyperForce® suction power and a floating brush that stays close to uneven floors. That means no dust bunnies will survive, regardless of the floor's surface.
Maximum Efficiency At Your Fingertips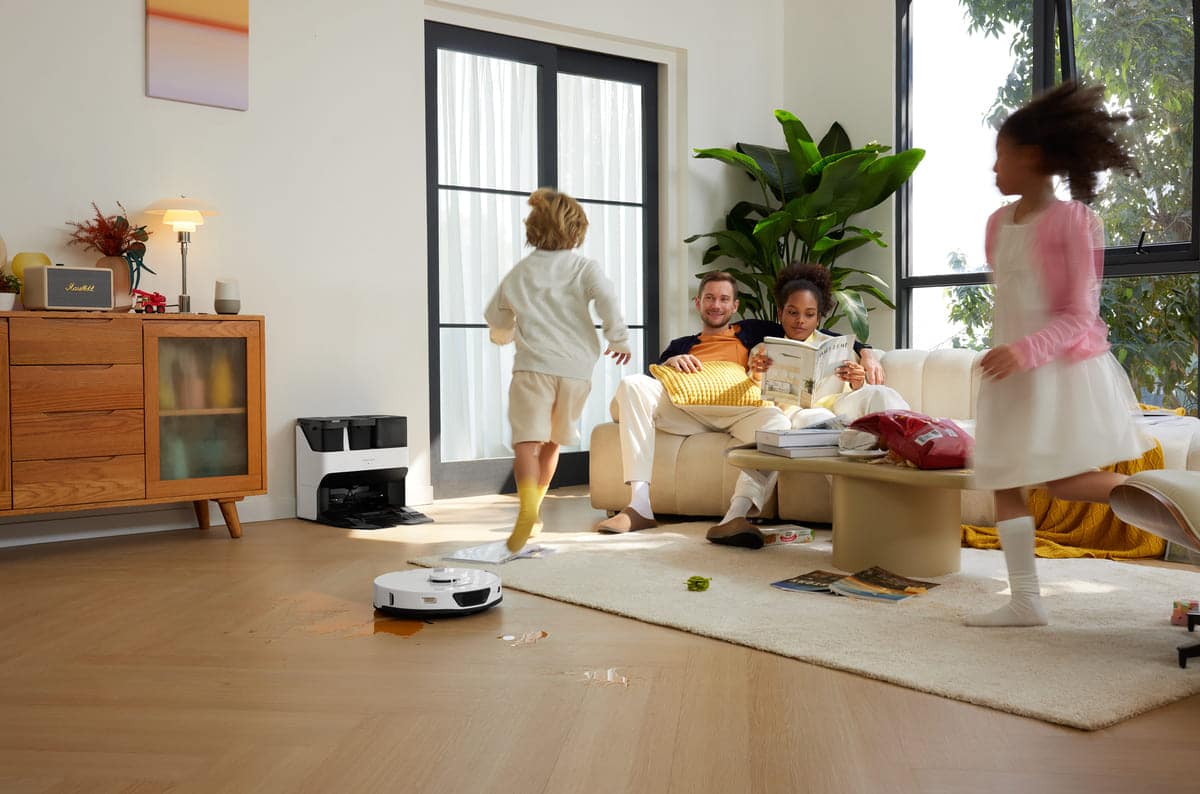 What is the point of a robot vac if you constantly have to manually move it because it's stuck in a corner or reroute it because there's something on the floor? With the Roborock S7Max Ultra, you can set it and forget it. This small but mighty vac features Reactive Tech obstacle avoidance technology, which means nothing is getting in the way of you and your sparkling clean floors and deeply cleaned carpets. This technology allows the S7 Max Ultra to avoid obstacles in its path, detecting them before you do so you don't have to remove them pre or post-cleaning.
An easy-to-use app allows you to customize your cleaning with just a touch by setting "no-go zones," mapping multiple rooms, and programming deep, fast, and directional cleaning. You can also set a custom cleaning schedule, telling your S7 Max Ultra what days and hours to get to work. Coming home to a clean house has never been easier. The only finger you have to lift is the one that touches your phone.
Cleans Your House and Its Home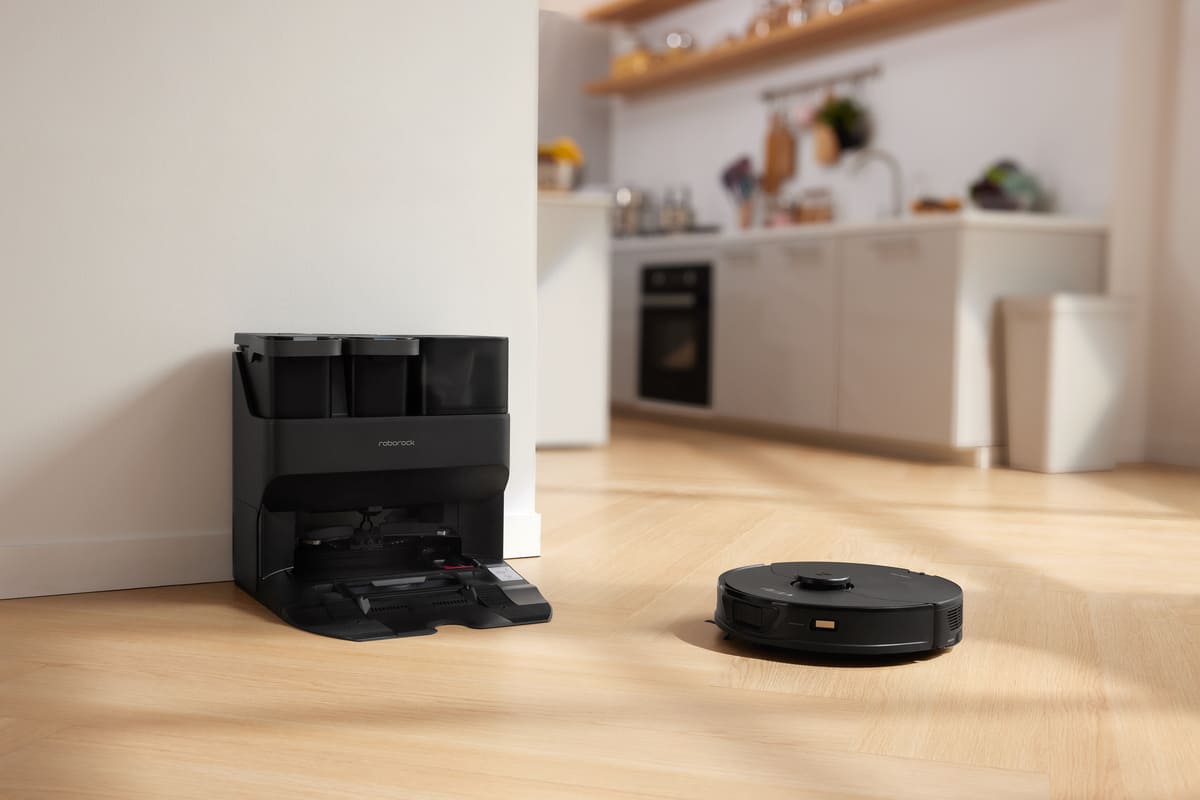 While other robotic vacs claim to be automatic, chances are they require some attention when it comes to docking, cleaning, and charging. The S7 Max Ultra takes care of itself via a RockDock™ Ultra that does everything except plug itself in. Like a mini self-service station, the dock handles all its maintenance needs, keeping your S7 Max Ultra running as smoothly and efficiently as possible.
For example, a self-washing feature eliminates the hassle of manually washing the mop after each use. A self-drying feature prevents unpleasant odors by keeping the mop and the bottom of the dock dry. A self-emptying feature means you can go up to seven weeks without emptying the chamber, and the water tank fills automatically. And, because the entire unit self-cleans, you don't have to worry about regular maintenance.
Plus, the S7 Max Ultra charges 30% faster than previous models and does it during off-peak hours for lower energy costs, making it an environmentally friendlier alternative. Once fully charged, it provides 180 minutes of runtime, which gives you back 180 minutes of your life.
Clean, Smarter, Not Harder
No one enjoys spending time cleaning, but now it doesn't have to be a time-consuming, all-day event. With the S7 Max Ultra, cleaning becomes streamlined and simplified, meaning you have more time to do the things you enjoy. The unit is available in black or white and retails for $1299.99*. Stop compromising on cleaning. With the S7 Max Ultra, you can have it all with the touch of a button.
*Check out the Roborock website, where you can purchase a coupon to get $299 off the price of the S7 Max Ultra for only $18.99 (for use on the website or Amazon).
Read Next: