Hotels, restaurants and other types of accommodations contribute to our memories of any trip. For this reason, in the past 10 years, I have been looking for lodgings that could offer unforgettable experiences, rather than standard hotels that I could find anywhere in the world. Airbnb hosts, their unique accommodations, and getting a local's experience are all things that create unforgettable memories. It is of course not always possible to book an interesting place. Therefore planning ahead of time is important in order to find the perfect accommodation. Airbnb and hotels have their own specificities, and with a little research, one can find a perfect place.
Airbnb is a platform connecting tourists with hosts. In its more traditional sense, individual hosts rent their own apartment/house because they are on vacation, or rent an apartment that they don't use themselves. Sometimes, they even rent a room or two in their own apartment/house.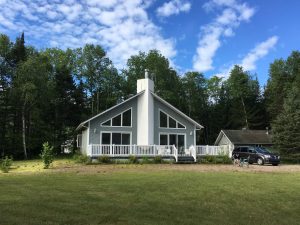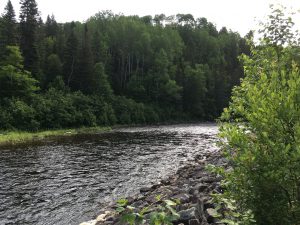 Airbnb customers choose their accommodation according to their needs and their budget. The easiest ways of searching are by area, price, dates and number of people. Nevertheless, there are additional special features worth discovering, especially when staying for several days. For example, for someone going skiing/snowboarding, a key factor in choosing an apartment might be the distance to the slopes: the platform has a feature that tells the distance between the lodging and the slopes and lifts.
Airbnb Is Growing
Because more and more international tourists use Airbnb, hosts are transitioning from older platforms to Airbnb. For several decades, my 75 year-old French great-aunt had been renting rooms and a house via the French platform "Gîtes de France."few years ago, she completely moved her business to Airbnb because "that's what all the foreign tourists are using nowadays to find rentals."
Airbnb Tips
To ensure a stressless stay, use a 'Superhost'

: these Airbnb hosts have been renting rooms to tourists via Airbnb. They provide clear information on how to get to their place, and are happy to help with any concern.

Check the

amenities section

of each rental. Do you want wifi? Would it be helpful to do some laundry during the trip? Would you like a kitchen, a barbecue or a hot tub? If so, make sure that you reserve the rental that best fits your needs.

Make sure that you

communicate with your host

in the 24 hours prior to arrival for specific check-in instructions. Usually, your host will send you the information the day before arrival. If your host doesn't respond to your inquiries, there might be a problem (see below). Be also aware that, even with coordination, unfortunately, your host might be delayed and you will have to wait for them in front of the lodging. Not everything always goes according to plan, especially when you have to meet the hosts versus finding the key in a lock box. Airbnb does require some flexibility from its guests.
Your Expectations
If you're trying to decide whether to stay in a hotel or a rental, you should ask yourself a few questions: What do you really want from this vacation? What do you need?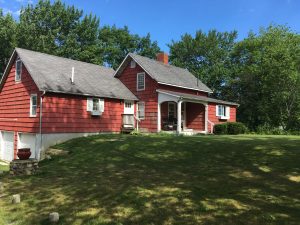 If you want something easy and without any bad surprises, go with the hotel option. Everything will be done for you, as you're used to. Hotels also have amenities that most rentals won't have such as breakfast rooms, bars, pools, etc.
If you're staying with a party of friends and/or family, renting a large place from Airbnb might be a good way to accommodate everyone. In addition, such a setting will allow people to chat and enjoy each other's company in the common room for as long as they want, while others – children, for example – can go to bed earlier. Since everyone is in a house, everything is very safe: a child, woken up by a nightmare, can easily walk downstairs for comfort.
If you are tired of eating out all the time, then a rental is also a better option. Once in a while during your vacation, you can enjoy a lighter meal, that you will have made yourself. Or, you can barbecue your own delicious hamburgers in your backyard. Of course, cooking involves a little grocery shopping at local supermarkets – another way to discover a country, by the way!
Looking for Location, Location, Location
Some hotels have an aura and a legend around them. The Hotel del Coronado has made everyone dream since Marilyn Monroe's Some Like It Hot. The Ahwahnee Hotel in Yosemite NP is also unique. For WWII buffs, staying at Schloss Cecilienhof in Potsdam, where the Potsdam Conference took place, is a must. Nothing comes close to the experience of staying in such iconic hotels. Sometimes, staying in a beautiful location is most important: an old coffee plantation, on a cliff overlooking a black sand beach in Hawaii, or on the shores of a loch in Scotland. In that case, Airbnb can help you select lodgings that will make your stay unique and unforgettable. Hotels are also set in beautiful locations of course, but cater to a lot of tourists. On the other hand, when staying in individual rentals, one can feel alone and enjoy the scenery quietly and serenely. Savoring a cup of morning coffee while looking at seagulls flying above the Atlantic Ocean, just outside an old Britton fisherman's house, on the remote island of Ouessant, is a magical experience.
One Bad Experience
For several years, I've been using Airbnb without any problem. My family and I must have used several dozens in recent years, without any problem. Our hosts either left us keys in a key lock or, even better, met us on the property. Everything had always been going according to plan. Until this last August in Copenhagen… After a small road trip in the Denmark countryside, we were to visit the country's capital. Our home base for the next few days was supposed to be north of downtown. Since our host hadn't contacted us the day before arrival, we left him a message before visiting Hamlet's castle at Kronborg. After the visit, no news. We sent a new message and headed to Louisiana, the amazing modern art museum, and Karen Blixen's house, on our way to Copenhagen. A couple of hours later, still nothing. We started to wonder and get worried. As we had the address, we drove there. Nobody answered the doorbell, nor responded to phone calls or messages. We called Airbnb, who also failed to make contact with our Airbnb hosts – super hosts, with whom they'd never had such an issue before. Our contact at Airbnb was extremely apologetic. He sent us a list of hotels from which we could choose, the same list we had found on Booking.com on our own. That was the extent of his help. Naturally, Airbnb didn't charge us for the failed stay and reimbursed us for the first night at a hotel in Copenhagen.
Be Aware that Rentals Might Be Risky
A similar experience had happened to us in Boston in 2016, this time with another rentals' platform, VrboThe staff at Vrbo was more helpful and reserved several rooms in a hotel for us. However, it took forever to be reimbursed.Therefore, when using Airbnb, be sure that you know how to navigate the platforms of rentals and hotels, especially in a busy city during high season. Most of the time, everything will go according to plan. When it doesn't, though, you should be prepared!
Every Airbnb stay will likely involve some surprises, mostly good ones. So, one has to be at least a little bit adventurous to try them. Hotels, with their traditional check-in/check-out routines and their breakfast rooms, are easier and sometimes faster. While hotels have a true vacation feel because everything is done for us, renting private lodgings might be more intimate and advantageous when traveling with a family. Looking carefully at all the possible lodging options will ensure that you will find what you really want.