Holistic approaches to health and wellness are becoming increasingly popular, and it seems no stone has been left unturned. From organic superfoods to natural skincare products, folks far and wide are looking for a cleaner approach to the particulars of daily life. This even includes the products they choose to clean and purify the air around them. In lieu of harsh (and potentially hazardous) chemicals, many are opting for air-purifying essential oils to freshen their airspace.
However, the problem is there are more than 90 types of essential oils. Each one has its own smell, health benefits, and even drawbacks. So when you're looking to clean and deodorize the air around you, the myriad options can be pretty confusing. To help clear things up, here are a few you may want to try.
8 Of The Best Air-Purifying Essential Oils
Tea Tree
While tea tree oil is teeming with plenty of anti-inflammatory goodness, it is also anti-microbial. So not only does it make great chemical-free cleaners for your home, but as it breezes through the air, tea tree oil makes a great air-purifying essential oil. Clinically proven to kill the airborne flu virus, tea tree oil can neutralize and stop airborne pathogens dead in their tracks. Additional benefits of tea tree oil include using it as an acne treatment (when diluted with a carrier oil like grapeseed or jojoba oil) or as a therapeutic hair mask.
Citrus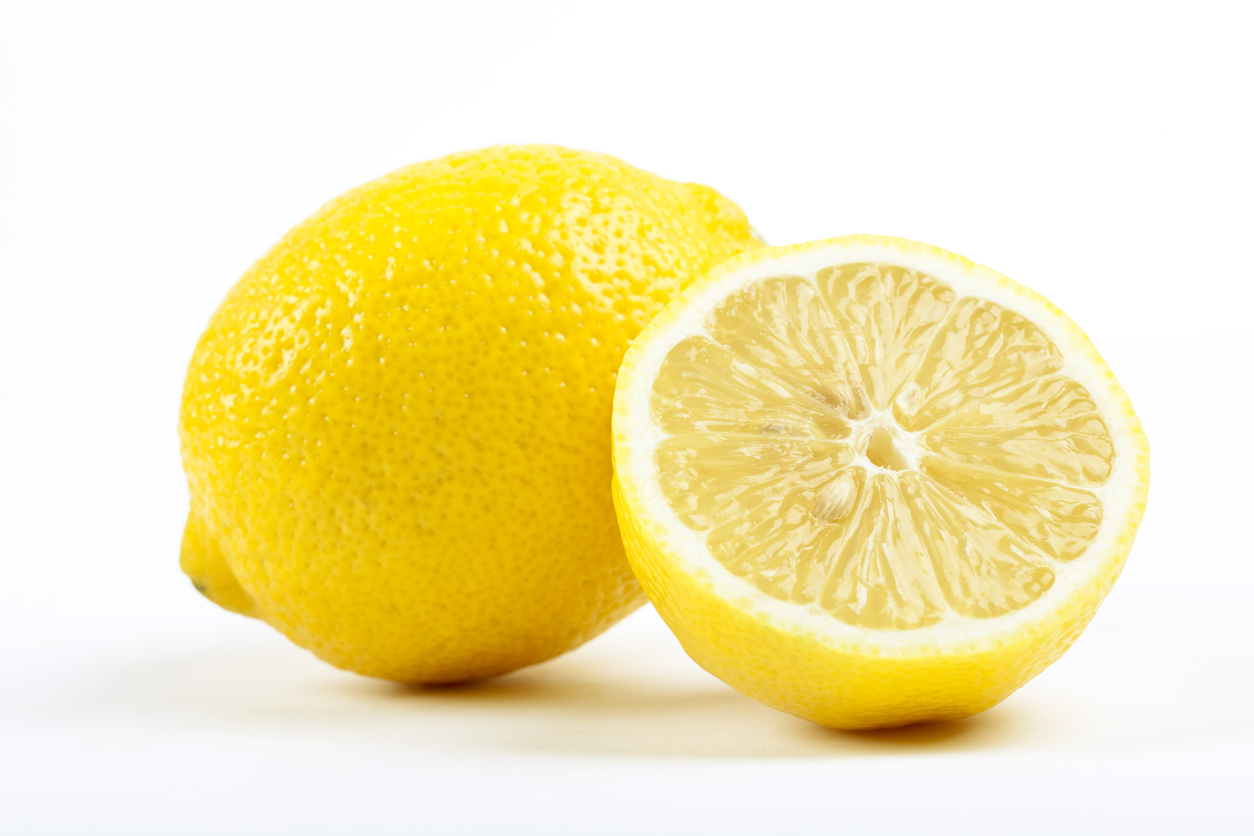 With their high levels of limonene (found in the peels of their fruit), sweet orange, lemon, and grapefruit essential oils have not only been proven to be anti-microbial, but they can also destroy airborne germs. Plus, the smell of citrus is so light and fresh it makes your home feel cleaner and healthier. There's a reason that many of the cleaners you find at the store have a lemon scent, and it's frequently associated with a recently cleaned home. Additional benefits of citrus essential oils include their ability to relax the mind and body or the option to include them in your beauty routine.
Lemongrass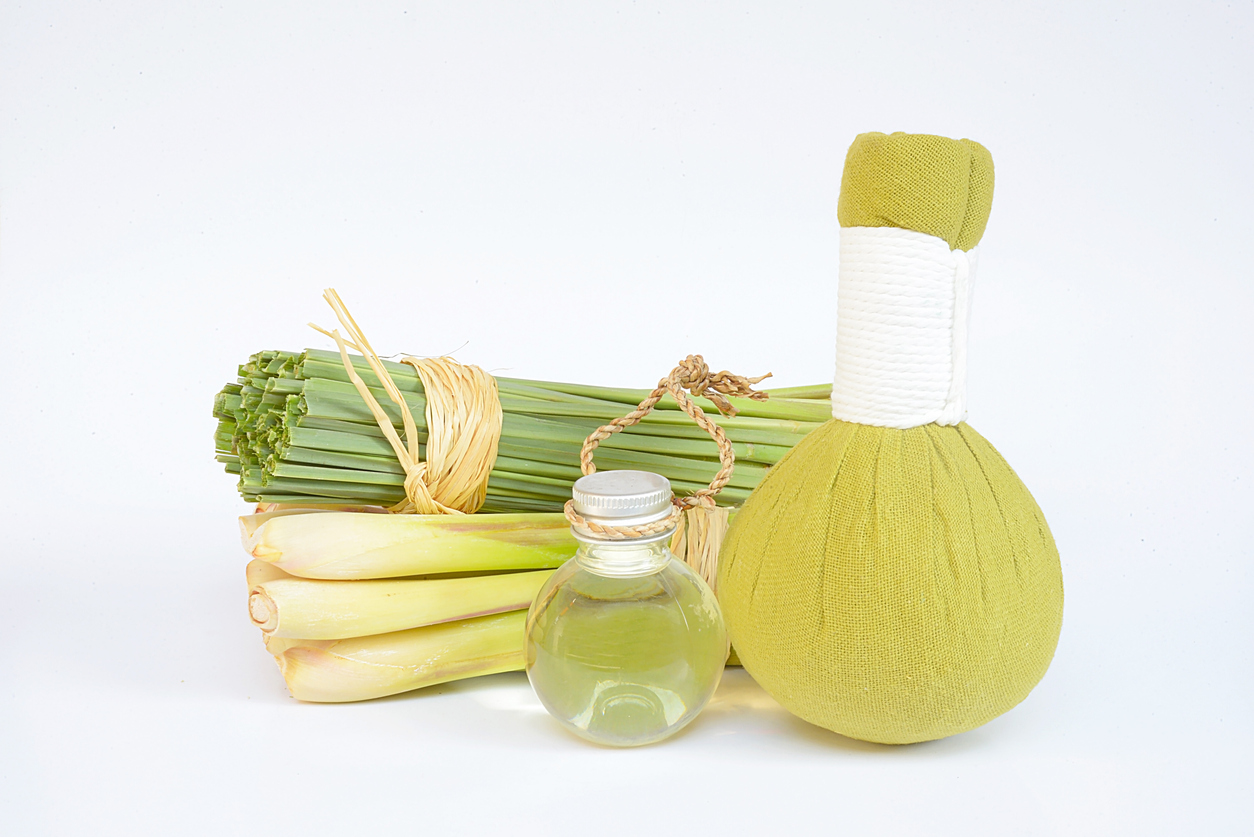 Lemongrass
has also been shown to have plenty of antibacterial properties, and it can really pack a punch when it comes to tackling airborne germs and toxins. The light lemony smell of lemongrass helps purify the air in your home. The scent blends well with a number of other essential oils, including basil, cedarwood, coriander, geranium jasmine, lavender, and tea tree oils.
Peppermint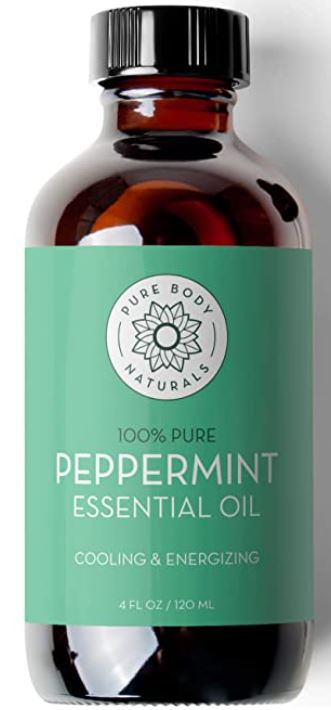 There's no doubt that pretty much everyone is familiar with peppermint essential oil; it has strong antiseptic properties and has long been a popular choice for chemical-free household cleaners. Often used to disinfect hard surfaces, peppermint oil is quite pungent, so it can work wonders to keep tough odors at bay. Moreover, peppermint makes a brilliant air-purifying essential oil by filtering out volatile organic compounds (VOCs) and other environmental toxins.
Lavender
While lavender is a popular go-to for a restless night, it can be quite beneficial for purifying the air in your home too. Lavender oil makes an excellent surface disinfectant. Plus, with its powerful and long-lasting scent, it makes a fantastic air-purifying essential oil.
Eucalyptus

Also known for its ability to stymie the airborne flu virus, eucalyptus also has strong anti-inflammatory properties. Moreover, it can improve the air quality in your home by filtering out toxins and other irritants. Eucalyptus is also known to help alleviate respiratory problems, and it is also an effective treatment for aching muscles or for relieving joint pain.
Pine
Conifer oils like pine, spruce, and fir have powerful antibacterial properties as well, thanks to a powerful compound found in them called pinene. Moreover, conifer oils are also potent bronchodilators, so if you feel like you're breathing a bit easier when using them, that could be why.
Cinnamon Leaf
Studies have shown that cinnamon leaf essential oils are teeming with anti-microbial properties. What's more, it works remarkably well to stamp out airborne pollutants and purify the air. In the past, when I would have company over, I would oftentimes boil cinnamon sticks to make my home smell amazing before they would arrive. I've since changed to using cinnamon leaf essential oil in a diffuser to get not only the amazingly clean smell but also to purify the air in my home.
Essential oils can make pretty powerful additions to your health and wellness. However, if you choose to add essential oils to your routine, there are a few nuances that you should familiarize yourself with. For example, don't apply some essential oils directly to your skin. In fact, many require the use of carrier oils such as grapeseed, oil, or jojoba oils. Perhaps the most important caveat comes when we talk about the members of your household, in particular your pets. While air-purifying essential oils can be beneficial to you, some oil used in this capacity can be toxic to dogs. So, if there are fur children in your home, please use extreme caution.
Essential oils are great for cleaning too! Be sure and check out the best essential oils for disinfecting and cleaning.