Sponsored post.
I've been heavily engaged in the fitness and gym environment since 2011. In that time, I have had a variety of experiences in my health and fitness journey. When I first got up the courage to join a gym, I navigated things alone. I started out running on a treadmill at the gym, which allowed me time to look around and investigate what others were doing while I was running. I watched the assist machines and how they were being used, the people lifting free weights up against the mirrored wall, and the group classes that were routinely held on the gym floor within eyeshot of the treadmill. There was a lot of energy and inspiration all around me!
Once I mustered up the courage, I ventured further onto the gym floor and slowly but surely began trying new things. My confidence was boosted, and my physique began to change. Over the years, I have worked with personal trainers, taken group classes, gym boot camps, and worked out independently for periods of time. Each of these things has had unique benefits. Working one-on-one with a personal trainer brought accountability and encouragement. Group classes and boot camps brought energy and competitiveness. Working out independently has brought times of focused inner strength, reflection, and personal determination. Whether you've just started your fitness journey or you've been at it for a lifetime, there is value in exploring all your options. At this point, one of my top options is the Future app, which offers digital personal training.
Future: Digital Personal Training with a Human Connection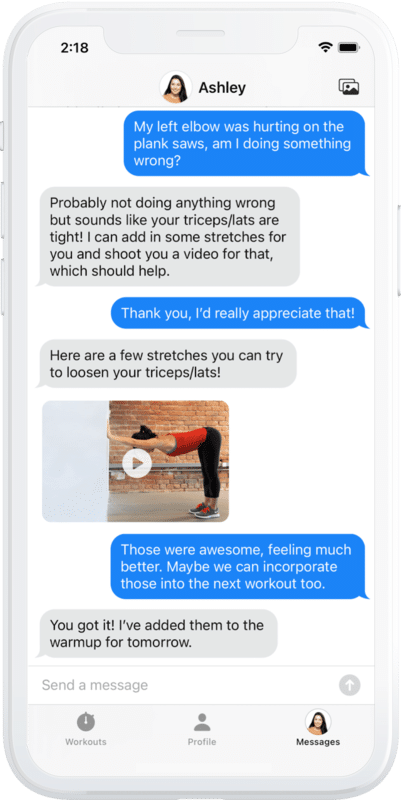 At the beginning of my fitness journey, I never would have imagined the flexibility and effectiveness of digital personal training. Years ago, while we were able to follow trainers and fitness experts online and through videos, it was very much a one-way connection. We had access to insight from trainers and workout routines, but they were broad-based to appeal to the masses.
Today there are many fitness apps and digital training options on the market, but Future offers everything you need for portable personal training that connects you with a coach who helps you manage your health. Future offers 1:1 personal coaching, and you train with one of the world's greatest personal trainers. At home, at the gym, or on the go.
How The Future Fitness Program Works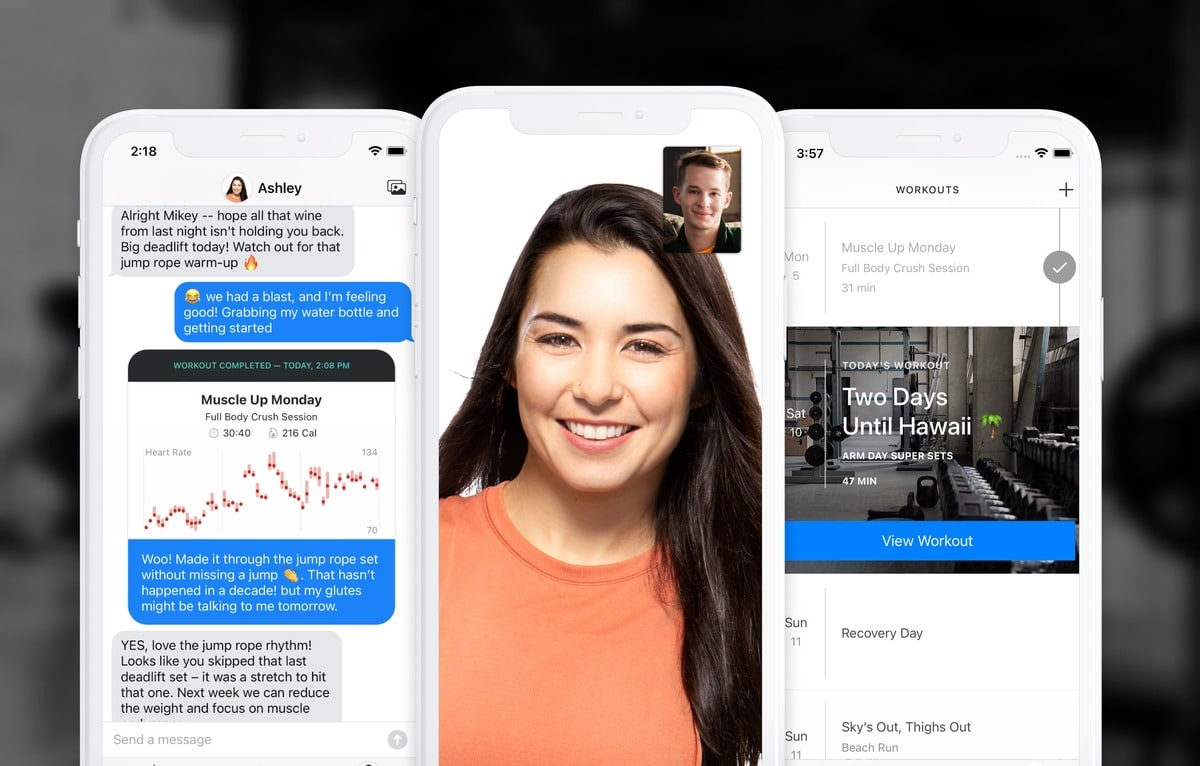 Future
uses a combination of technology, content, and elite personal trainers to empower its members through fitness. Their custom-made training plans with personalized audio coaching are designed to keep you coming back. You can reach your goals at home, in the gym, or at your group fitness classes, all when and where it's most convenient for you.
Get Started with Future in 6 Easy Steps!
Start out by visiting the Future website, which is chock full of useful information.
Take the opportunity to meet the Future Coaches, who will be the ones to guide you on your health journey.
Pick Your Coach: This is where it gets personal. You can answer a few questions and then select a coach based on their experience, training style, and personality. The best part? You can change your coach at any time, so there's no pressure at the initial selection. Just go with your gut and see where it takes you.
Say Hello: After you've picked your coach, you get to meet them! You'll be able to hop on a FaceTime call to chat with them, allowing you to share your goals and develop a training plan together. Throughout your journey, you'll continue collaborating.
Get Started: Through the Future IoS app, you can access your workouts and keep up the activities you already love doing. Your coach will check in daily to keep you on track and tune your routine.
Future Offers Workout Programs Specifically Design For You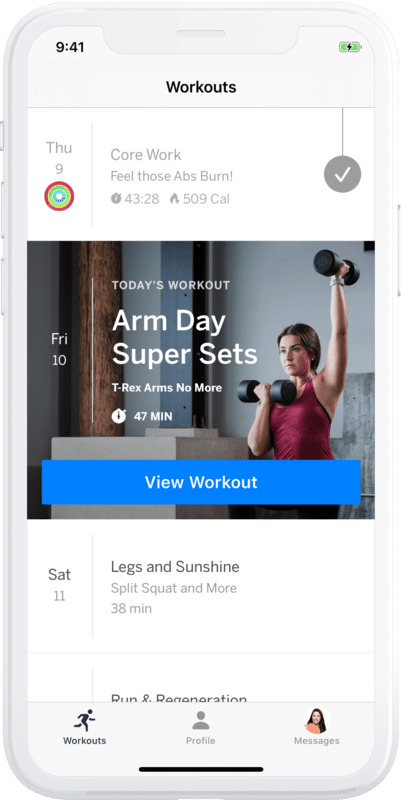 Get in the best shape of your life with your own fitness and wellness coach. A real person sends messages and hops on phone calls to encourage accountability, making it harder to skip a workout. Future's coaches have trained everyone from pro athletes to working professionals. No matter your level, your coach meets you where you're at.
Future's coaches will help keep you in line better than other fitness apps through the personal, human connection that's specifically tailored to you! Your coach tracks your progress and checks in daily to keep you consistent, celebrate your wins and help you push through what you need.
The Support and Motivation of a Personal Trainer with Complete Flexibility
This is not set-it-and-forget-it fitness training that you'll find in other pre-programmed or one-size-fits-all apps. Each week, your Future coach builds a new training plan to fit your schedule, goals, equipment, and travel. They design guided workouts and incorporate activities you already love.
Train with a Personal Future Coach at No Risk
To start, your first month with Future is 50% off, so you can try it for a fraction of the cost. You can also switch coaches at no cost and at any time.
People Who Train with Future Coaches Give 4.9 out of 5 Stars!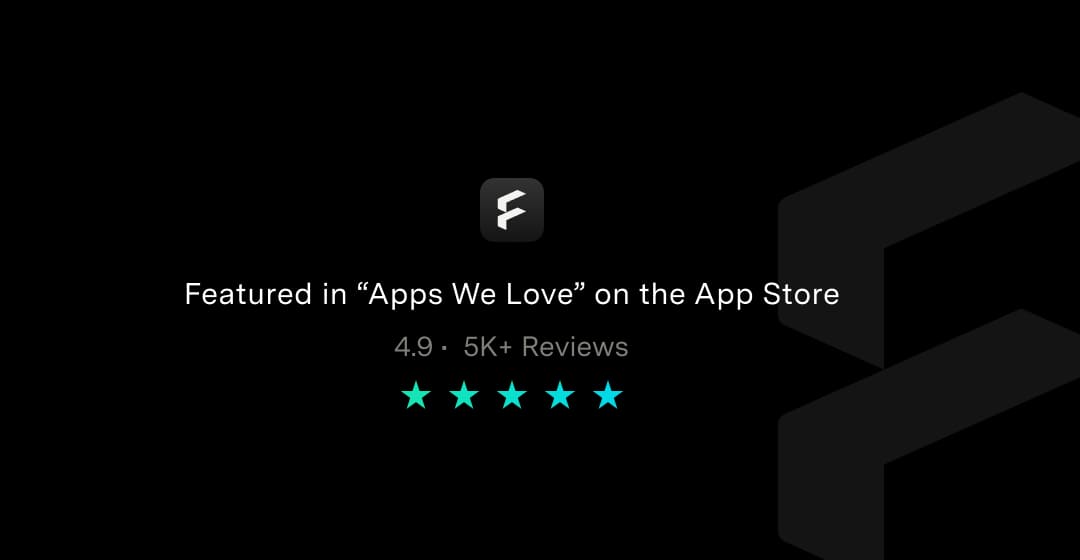 Here are just a handful of the personal testimonials from people who have trained using the Future app. These truly are life-changing (and health-changing) results!
Great App and Trainers
"One of the best training apps I've used. Couple that with an actual person (shoutout to Garrett Baker) who literally works one and one with you to adjust the plan and answer any questions is awesome. The videos, the tech, and the trainer all work seamlessly, and I was impressed from day one. Good job to the engineers, product owners, and all involved in building out a great experience." – mellison• May 12, 2022
5-Star workout, 10-Star Trainer
"Been using Future for a month. Fantastic, personal, effective workouts written by an attentive, educated, intuitive trainer (Katie Purdy). Highly recommend this program to self-motivated people who want an exceptional workout at their convenience." – Toodelou • May 12, 2022
Future Is Changing My Life
"I've gone from hating working out to looking forward to it. Awesome app and great service behind it. – TedGSF • May 11, 2022
Most consistent I have ever been
"I can't say enough good things about this app. I love that everything is planned out for me by my coach, and I don't even have to think. I've never been so consistent with my workouts." – Meeshpie • May 3, 2022
Future is better than an in-person personal trainer!
"Morten keeps me accountable and changes the workouts according to my schedule. I can already see some changes but looking forward to seeing what happens in 10 months from now."- Dmtrigg • Apr 29, 2022
Get In The Best Shape Of Your Life Starting Today
Future provides digital fitness coaching and custom workouts designed specifically for you, delivered straight to your phone every week. Your coach will meet you where you are in your fitness journey, whether you're just getting started or you need a fresh start. Future really is suitable for every person, no matter your age, lifestyle, workout preferences, or goals. Visit www.future.co to get started on your Future journey today.