As we get older, it gets harder to lose or manage our weight – especially after the overindulgence of the holidays. If you're like me, you ate more, drank more, and exercised less over the last month (besides all those laps I took around the mall trying to find the perfect gifts). With the new year, many of us will join a gym or find a new class that we haven't tried before or join a fitness challenge like the 30-day challenge put on by Prime Women (it's not too late to sign up – I did and I'm loving it!). If better health – be it weight loss, healthier eating, or finding moderation in the guilty pleasures we all love – is part of your new year's resolutions, give yourself a better chance of success by being prepared for the goals you've set. You can do that by investing in the proper weight loss resources.
It's easier to follow a weight loss program if you've enrolled in one, or get an at-home workout in if you've got the proper equipment, or drink as much water as you should if you've got a quality water bottle. With that said, here are our favorite weight loss or weight management resources from a variety of categories.
Weight Loss Programs
Disclosure: This post includes affiliate links.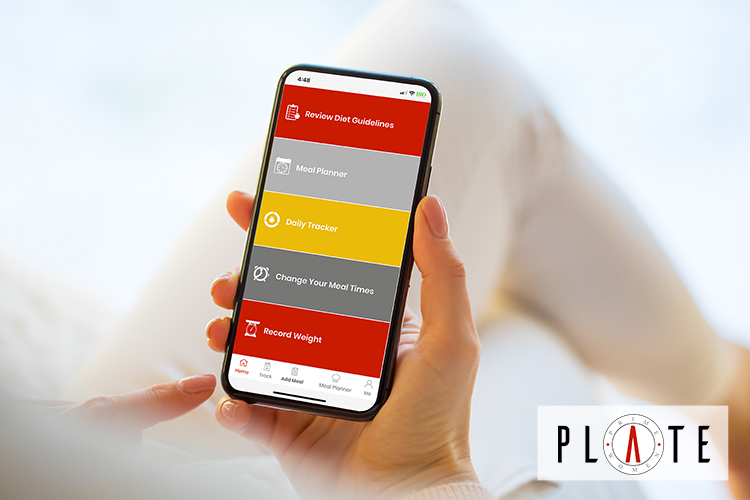 If you're still struggling to lose weight even after adding more time to your daily and weekly workouts, you might want to consider giving your diet an overhaul. If you've considered intermittent fasting but are intimidated by the idea, take a look at Prime Women's PLATE program, which offers a fantastic program specially designed to help women over 50 jump-start their weight loss.
Now available in an app on Apple or Android with reminders to keep you on track.
With Calibrate, this year will be different. Their virtual program, which guarantees
10% weight loss in one year, will help you stay focused on and achieve your New Year's
resolutions. By combining doctor-prescribed, GLP-1 medication with an app-based curriculum and 1:1 video coaching, Calibrate's program leads to improved metabolic health and sustained weight loss for its members. Join the thousands who have lost at least 10%
of their body weight with Calibrate's One-Year Metabolic Reset.
Get $100 off with code SAVE100 until 1/9.
Healthy Sleep = Healthier You
REM Sleep is an effective sleep supplement formulated to help you fall asleep more easily, sleep more soundly, and achieve the REM sleep you need to lose weight and wake up refreshed. It's designed to support all four stages of sleep with calming herbs, amino acids, and sleep hormones that work together to improve your sleep quality and duration for better performance the next day. Pill-free and more natural, it's made with MICROGEL™ ultra absorption technology.
Use code PRIME15 to take 15% off your first purchase at healthycell.com!
The melatonin gummies, with L-Theanine and Botanicals, help boost your natural sleep hormone, mellow your mind and calm your senses so you can relax and enjoy a restful sleep.
Best Exercise Equipment
Add resistance training to workouts with this neoprene-coated dumbbell set. The set includes three pairs of dumbbells and is available in a range of weights. The rubber-like neoprene coating helps ensure a comfortable, secure grip, and the hexagon-shaped heads prevent rolling, so weights stay put for your circuit.
The MyX Fitness bike is just the beginning. Swivel the screen for floor workouts, weight lifting, recovery practices, and more. Plus, the trainers keep you engaged and motivated, so it's easier to get — and stay — in the habit. Get unlimited class options, with new workouts, programs, and challenges added every week, and choose from 1000s of live and on-demand classes on and off the bike at every fitness level.
Start 2022 with big savings. Use code MXYHAPPY100 to get $100 plus free delivery and setup (a $200 value!).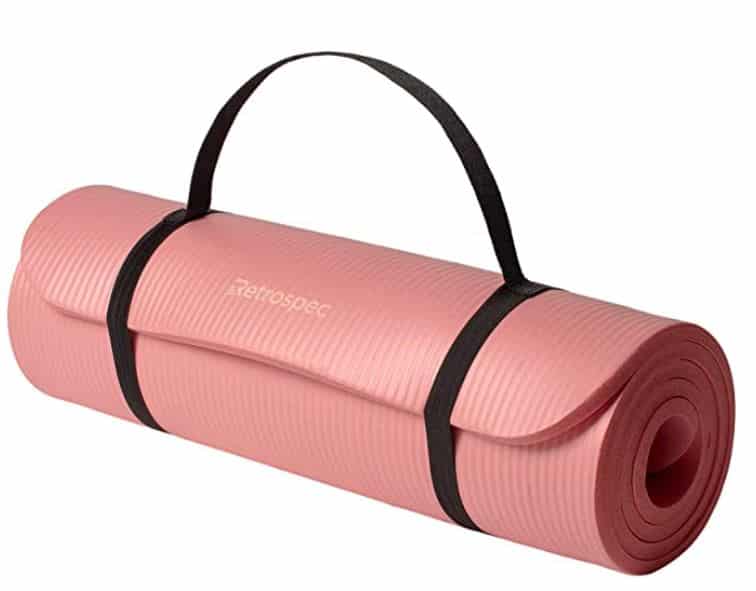 This mat is extra thick for comfort and balance. The Solana's firm ½-inch extra thick fitness mat w/ mat strap alleviates stress on pressure points such as joints, hips, hands, and knees.
Talk about features!? Take your workout to the next level with impressive decline and incline capabilities. With iFIT, your trainer will auto-adjust your treadmill to mimic real-world terrain. After each workout, you can easily fold your T 6.5 S treadmill up and out of the way for compact storage that maximizes your living space. Finally, the advanced cushioning allows you to engage dampeners to soften the impact on your joints or simulate a real road-running experience with a single turn.
This resistance band set can be integrated seamlessly with every popular workout program, including Yoga, Pilates, and more. Or use them for general exercise, stretching, strength training, power weight programs.
At 48 inches in slide rail length and 44 inches in inseam length, this rower can accommodate rowers of nearly any size. With a simple twist, you can increase or decrease the eight levels of magnetic resistance, so your workout can remain challenging and effective throughout your fitness journey. Finally, the large LCD console displays time, count, calories, total count, and scan.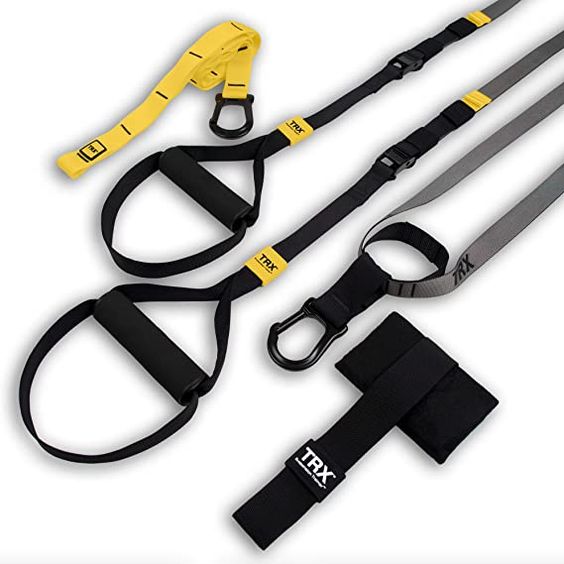 This suspension training kit will allow you to pull, plank, squat, lunch, hinge, and rotate to tone and tighten.
Best Workout Clothes and Shoes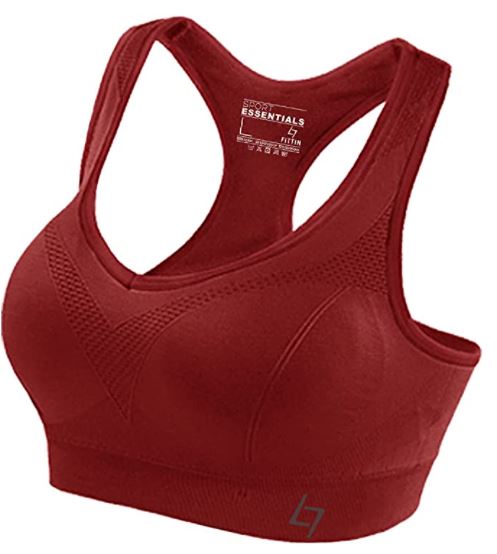 With more than 45,000 reviews and 4.5 stars, FITTIN Racerback Sports Bras has become a hit with larger-busted women of all ages, and it starts at just $9.99; the price can't be beaten.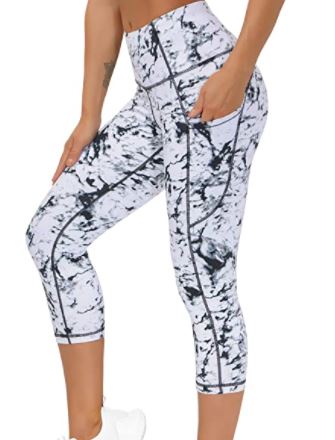 If you're looking for great workout pants, THE GYM PEOPLE Thick High Waist Yoga Pants, which, at less than $30, comes in sizes up to 3X and, as one reviewer put it, is "not see-through"— a definite plus.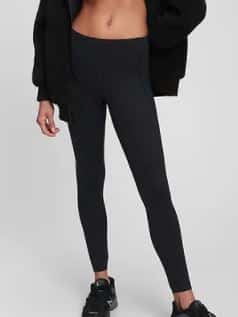 The High Rise Recycled Power Full-Length Leggings from the Gap are a staple for fitness clothing. These leggings are made with 79% recycled polyester. Less waste in the world—more great clothes for you.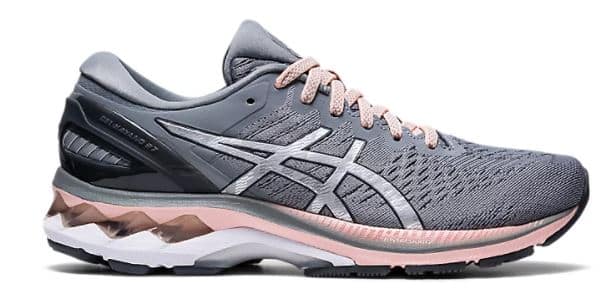 This shoe does the perfect job of providing extreme comfort while also having advanced support. It helps keep your foot cool because of its redesigned mesh upper, and the sole is more flexible to improve the natural roll of the foot. This shoe also helps the impact of walking to feel softer and smoother. It is available in three color variations with sizes 5-13.
This is one of Hoka's most cushioned shoes! Because of its design, it offers structural support and maximum breathability. The padded tongue and collar profide an excellent in-shoe feel. This shoe is available in ten different colors in sizes 5-11.
Activity Trackers
The Fitbit Versa 3 Health and Fitness Smartwatch features Bluetooth calls/texts for easy access. It's fast charging and has built-in GPS + GLONASS, a speaker, microphones, an optical heart rate sensor, red and infrared sensors for oxygen saturation (SpO2) monitoring, and it's water-resistant to 50 meters.
The Series 7 allows you to measure your blood oxygen with a powerful sensor and app, as well as take an ECG anytime, anywhere. You can also get your high and low heart rate and irregular heart rhythm notifications. Finally, you can track your daily activity on Apple Watch and see your trends in the Fitness app on iPhone.
Easy Items for Healthy Living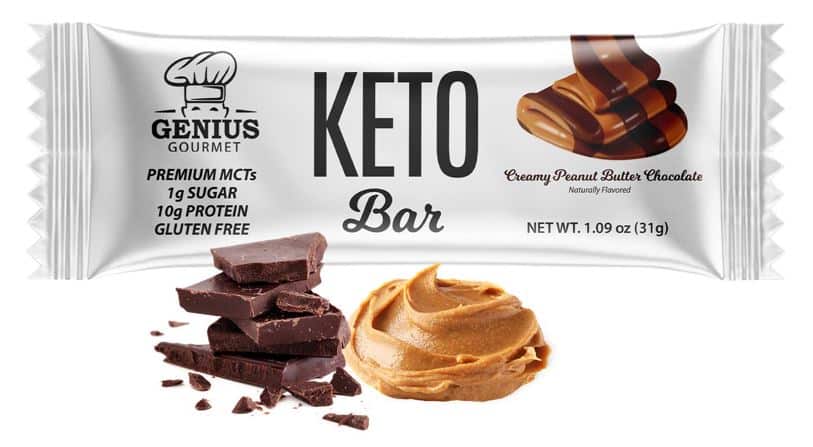 Discover the benefits of the keto diet with Genius Gourmet. The keto snacks are perfect for the whole family and can be enjoyed at home or on the go.
With 900 watts of power, the NutriBullet Pro is faster and stronger than the original but just as simple to use. Load it up with dense whole foods like nuts, seeds, hard fruits, and kale, then push, twist, and blend your way to a healthier lifestyle.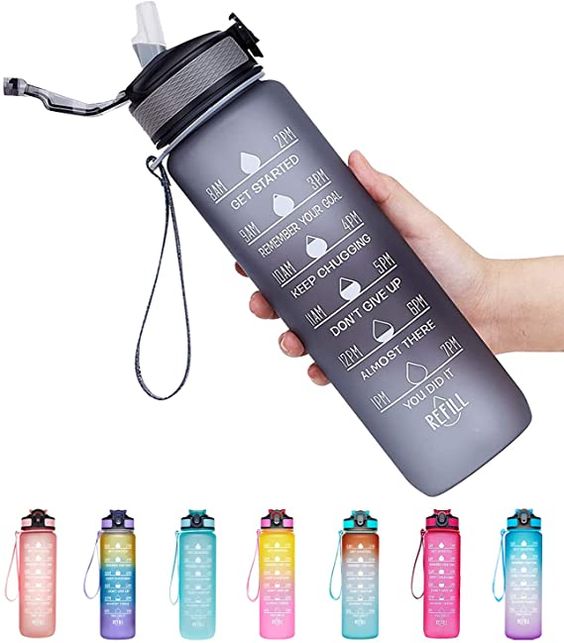 With unique inspirational quotes and time markers on it, this water bottle is great for measuring your daily water intake, reminding you to stay hydrated and drink enough water throughout the day. A must-have for any fitness goals, including weight loss, appetite control, and overall health.
No more weighing food or counting calories – just fill the color-coded containers with the designated foods, and you're set! The seven-piece set nests within each other to store neatly and compactly on your counter or in a cabinet.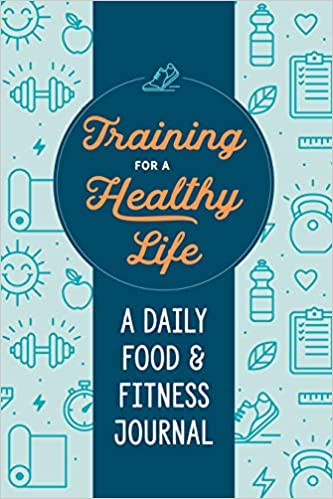 This easy-to-use book will help you record your everyday stats to solidify healthy eating and exercise habits. Whether your goal is losing weight, exercising more, or changing your self-care routines, this handy journal will keep you on track as you set out on a healthy new path.
This wireless digital scale shows your body weight using Bio-electrical Impedance Analysis (BIA) technology. It also syncs data to your APP, including Body Fat, Water, Muscle Mass, BMI, BMR, Bone Mass, Protein, Skeletal Muscle, and other data. It allows you to know more data about your body in time and track progress easily on your phone.
The best way to start the year on the right foot is by being prepared. Arm yourself with the best tools available to attain your goals, whether it's losing weight, eating more fruits and vegetables, drinking less, or just taking a healthier overall approach to life.
Read Next:
Join the Prime Women 30-Day Fitness Challenge
Where to Buy the Best Workout Clothes
17 Best Workout Apps for Women Over 50