Putting Aside Fear
Amid the pain, monumental challenges, and unimagined change felt around the world, and in each of our lives, the events of 2020 have led us to a crossroad of an exciting turning point.
A turning point in life is when changes occur leading to a beneficial result. Typically, we don't fully realize these pivotal moments until later. The layoff that opens you up to your dream job, the illness that ends up changing your life for the better, or the breakup that wakes you up to clarify your path forward.
However, those of us who've been on this earth for 50+ years have an edge.
We don't have to wait until later to see this turning point opportunity. We can embrace it now. We already recognize that the pandemic is giving us a unique gift that can take us in new and positive directions.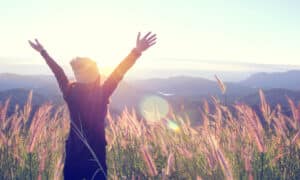 Precious Life
"What is it you plan to do with your one wild and precious life?" Since my twenties, this powerful question raised by the author, Mary Oliver, has been a regular touchstone for my thoughts and reflections. The practice of asking myself this question throughout my life, accompanied by an optimistic belief that anything is possible, has guided and propelled me on my life's journey. All of my life's meaningful experiences and personal development started with this question. The demands of our adult and early "mid-life" years can distance us from what we once dreamed our lives would be, as we build careers, care for our families, and meet the demands of our aging parents. This next chapter, our "third act," builds on these years. It offers the singular opportunity to reinvent and re-negotiate our lives in more authentic terms. It's surprising how much capacity we have for deep happiness and joy, despite life's challenges. Honest and sometimes painful reflection can help us hone in on who we genuinely are and re-define our life story. There is a growing movement in the 50+ age group that embraces living our extended decades of life with curiosity and exuberance. We can reject our parents' versions of aging and "retirement," deciding not to step back, but instead, look forward to a full, engaged life. By not stepping into those well-worn paths, we can make conscious choices to design new and exciting ways to live. Rather than seeing ourselves with diminished vitality, we now know that opportunities to thrive are all around us.
Embracing Change
Even before the strain and grief of this pandemic, many of us in our 50's and 60's were already amid a life transition or planning one. Whether it was "empty- nesting,", a career transition, relocating, or looking for ways to serve and share our wisdom. We were all seeking new ways to create a meaningful, joyful life in the years ahead. COVID-19 has created unimagined change that profoundly affects every one of us—the loss of loved ones, jobs, security, and a predictable future. While I know you may be under too much stress right now to see any rainbow in the situation, it has given us all a momentous opportunity. This unexpected period has led us to reassess and redefine our priorities, deepen connections, and perhaps unearth dreams that have been buried over the years. Now, armed with this clarity, you can create your best life on every level, open-up, explore, help create a positive impact and live out your "wild and precious life" full of joy and meaning. You stand at a new crossroad – a turning point. Now is your time to hold onto hope and to envision all the ways you want to live, love, work, and serve others so you can fully thrive in the years ahead.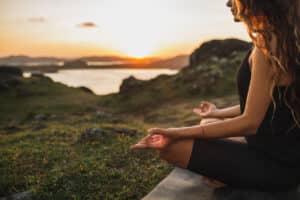 10 Tips To Embrace the Change
#1 Rise Above Your Challenges
Feel empowered to release fear, embrace your resilience, and leave your limiting, negative beliefs behind. You are strong. Most importantly, remember that you are in complete control of how you experience events, how you feel about yourself, and how you perceive life's possibilities.
#2 Deepen Connections With Others
The pandemic has turned life as we know it upside down allowing most of us to find our way back to the basics. This is your time to till the soil, sow the seeds, weed and tend the garden that is your life. It's a time to return to feeling "whole."
#3 Forgive
Simply forgiving yourself and others releasing all negative energy. Holding onto regret and anger is one of the most disabling behaviors we possess. Once you forgive, you will find peace and feel a renewed sense of freedom.
#4 Spot The Daily "Aha!" Moments
A truly happy life begins with being present. Over the last few months, we've been reminded of the fragility and preciousness of life. At the same time, we've rediscovered the joys and miracles of life. Pay attention to and feel a depth of gratitude for life's magical moments, both simple and momentous. The first blooms of spring, time spent with a loved one, and being in "flow" when you something you truly love.
#5 Believe in Synchronicity
As Albert Einstein said, "There are only two ways to live your life. One is as though nothing is a miracle. The other is as though everything is a miracle." Meaningful coincidences can guide and support you, like "proof" that you're moving in the right direction. These magical clues can lead you to extraordinary experiences. These "winks from the universe" are available to everyone, you simply need to notice them.
#6 Reset and Renew
A daily routine that involves intentional, good choices around sleep, eating, and exercise is foundational to our health and healing. But it's kicking off your day with meditation that can be the most powerful way to reduce stress, invite clarity, and fuel renewal. If you want to try it out Deepak Chopra offers a free 21-day meditation series "Renew Yourself: Body, Mind & Spirit" . It offers a daily message that will help you renew hope, trust, and optimism. Best of all it is free until August 31.
#7 Be a Time Owner Not a Time Victim
Most of us have gotten into patterns of feeling overwhelmed. Know that you are the source of time and that you are also the source of the time pressure. You own your time, it does not own you. Try spotting your complaints about time as well as moments when you make a conscious decision to own or make the time. I recommend reading The Big Leap by Gay Hendricks for more on being a time owner.
#8 Trust it's Not Too Late
Taking the first step is always the most difficult. Have faith that, no matter your age, there are wonderful possibilities for your life ahead. Instead of shutting down possibilities, cherish each moment, and chase opportunities o create the life you were meant to live.
#9 Think Outside The Box
When was the last time you explored your dreams to create a plan for your "whole" life? (Not just a plan for your career, work, or a specific life goal) For most of us, the answer is "never". Now is your time to look inside to explore your "why". Explore why you're here, and what brings you the most joy and meaning.
#10 Dream On
This is your "one wild and precious life". It's your time to unearth and chase your dreams and move toward the life you truly want to live. It's time to be bold and daring. If not now, when?
Take these tips and embrace the changes in your life, remember that this is your turning point.
Want More on Turning Points?
Live Now Live Forward Workshops