Do you know someone turning 50 this year? Turning 50 is a major milestone that should be celebrated in style. Here are some birthday gift ideas for a 50th birthday that are sure to make her day.
Gifts of Beauty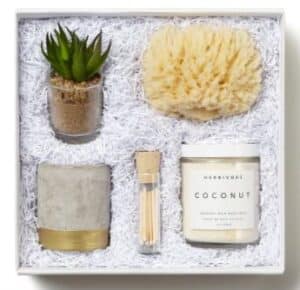 Turning 50 is a great excuse to treat yourself. When you can't send someone on a tropical getaway, send the tropical getaway to them with the Just Breathe spa set. It is the ultimate care package for relaxation and rejuvenation.
At 50, there is plenty of stress and tension on you. That is no match for Herbivore Botanical's Coconut Soak with organic coconut milk and vanilla to soothe inflammation and hydrate your skin. You can add ambiance with a cute faux succulent and Paddywax's Urban Concrete Amber & Smoke soy wax candle. In the end you can gently scrub your cares away with a spa-worthy natural sea sponge loofah. Ahh, bliss.
Travel Gifts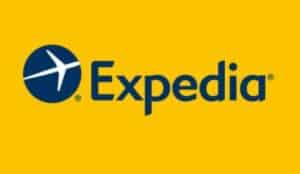 Mark her 50th birthday with the greatest of gift ideas: a girl's trip. You can plan a day trip, such as a visit to a local winery or go antiquing. If you really want to get away, book a longer adventure like this fall trip to Montreal or weekend in Palm Springs.
Maybe she will need some new luggage for her upcoming trip? Unlike suitcases from the past, Samsonite luggage offers features that make traveling easier and are way more stylish.
Packing cubes can help keep everything organized while a new leather passport case or wallet will keep everything in reach.
How about a pair of comfy cashmere socks and some new wireless earbuds for the flight?
Fashion Gifts
Is there a designer handbag she has been eyeing? There is truly no better time to splurge than when you are turning 50, and you can find beautiful bags at all different price points.
Jewelry is a wonderful way to commemorate her special day. Consider personalized jewelry that has been customized with her name, initials, birthstone, or astrological sign. And check out these lovely options by Kendra Scott.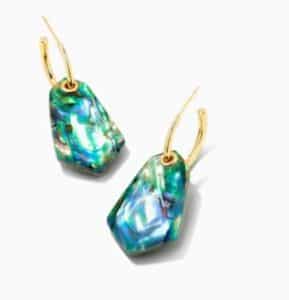 Gifts for the Home
Purchasing home décor for another can be tricky, but every time she looks at a piece of art or a framed photo, she will think of you and remember this day.
How about a beautiful vase with fresh flowers? Or set up a subscription service to send fresh flowers a few times during the year as a special treat to enjoy well after her 50th birthday.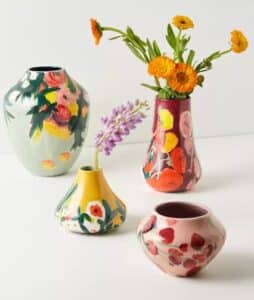 Personal Interest Gifts
You really can't go wrong choosing gifts based on her hobbies and personal interests.
Fitness buff? Purchase a fitness class and wrap along with a fitness tracker.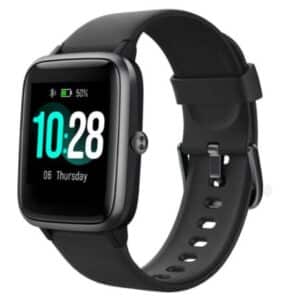 Oenophile? Wine from their birth year makes a very thoughtful gift, but do your research before purchasing!
For the book lover, a first-edition book from their favorite author or a collection of great reads will surely make her smile!
A budding photographer will love a new digital camera or instant camera.
Finally, experiences to share such as cooking classes, language classes, and concerts are all great options. Attending together will make her 50th birthday gift even more special and meaningful.
Creative Gifts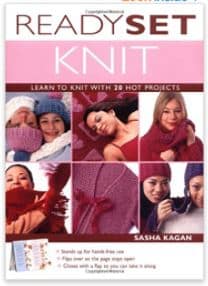 One gift that I enjoyed making and giving was a succulent terrarium.
If you are a knitter, a fabulous hand-made scarf is a gift to cherish.
You don't even have to be "crafty" to be creative! Any related collection of items (such as the gifts of beauty above) can be put together in a gift basket and tied with a ribbon for a uniquely personal and creative gift.
Final Gift-Giving Tips
If cost is a factor, organize a group to contribute towards the gift together. Pay extra attention to the gift wrapping and include a heartfelt card for a truly memorable presentation.
Finally, no matter what gift you ultimately decide, always remember:
"The best gift is giving from your heart." — Kevin Heath
And if you are celebrating your own 50th birthday this year, you may enjoy these 50th birthday ideas.