Finding yourself suddenly single is a journey that must be traveled. There are no shortcuts. But there is hope. As former governor Ann Richards said after her divorce, "You should never depend on another human being for your income. Financial security is the greatest security there is."But what about women over 50 who have not worked for ten years or more?
In my case, my mother had a rich life. Because she reared six healthy children, I believe she felt entitled to have the best. She had a full-time housekeeper, babysitters for her children, a Cadillac in the driveway, a newly decorated home and beautiful clothes from Neiman Marcus. Once she told me, "I wrote a personal note to Stanley Marcus, asking him for an extension on our bill. He wrote me back a lovely reply, saying he'd work with me!"
My father, a building developer, worked hard to provide a life of ease for my mother. However, when he died at age 67, she inherited an enormous debt. Their whole-life insurance policies were borrowed on extensively. Her home had a lien on it due to a bad business deal. Like many women of her generation, my mother focused on rearing her children and turned over the day-to-day finances to my father.
Whether we are spendthrifts or savers, money governs our lives. Then why do women often avoid money matters? Why do we tend to pass the responsibility to another individual — whether it's our husband, lover or our father? Are we afraid of math? Are we hoping that someone will rescue us from facing reality?
Experts say that, unfortunately, many middle age women are guilty of this tendency. When an emergency arises, like a layoff, illness, or a shift in their lifestyle, they find themselves financially uneducated. As the author of A Woman's Guide to Living Alone: 10 Ways to Survive Grief and Be Happy, I interviewed numerous educated women who fell into this category.
Make Your Money Matter
Because of the high divorce rate and the fact that most women outlive their spouses by 7 to 12 years, it is vital that we take charge of our finances, now. Financial guru Suze Orman says, "We take care of our of tomorrows by taking care of our todays."
Why it is Important to take Charge of Your Finances
The Institute for Divorce Financial Analysts reports:
1. The average age of widowhood is 60.
2. Eighty percent of working women were not poor before the death of their husbands.
3. Nearly 75 percent of the elderly poor are women.
4. The chief caretaker of an ailing relative is usually the eldest female child, regardless of her economic or employment situation. Often women are forced to drop out of the workforce to care for their loved ones, eroding their pension and social security.
Emily was an example.
As a teacher, Emily earned a reasonable salary in Los Angeles, California. But when her mother became ill, she was forced to drop out of the workforce and care for her. An only child, Emily was the only person able to assume this responsibility. After three years of caretaking, her mother died. Emily was devastated when she realized her rocky financial status. Caring for her mother was rewarding, but it took its toll, financially. By dropping out of the workforce, her pension, healthcare benefits and Social Security were reduced. A feeling of panic set in when her earning power was affected. She felt like she had to start over again.
On the other hand, Peggy was lucky. Let's look at her situation.
At her 20th wedding anniversary, her husband presented her with a royal gift. It was a 3-ring binder with the couple's financial information. It contained resources, contacts and details of: retirement savings, insurance policies, mortgage payments, property taxes, IRS obligations, 401-Ks, IRAs, mutual funds, loans and stocks, as well as the contact information for their financial advisor. In addition, their current will and credit card statements were enclosed.
"This was the most caring and valuable gift I could receive from my husband. What a relief to know exactly where we stood financially," she said.
How to Budget
Creating a budget and sticking to it can be overwhelming. However, it is better to prepare a budget before an emergency arises. Try setting a "money date" with your spouse, your partner or yourself where you go over the budget. Make this a weekly affair. The more you plan ahead, the more control you have.
Typical Budget
1. Determine Your Financial Goals
2. List Your Monthly Expenses
3. Write Down Your Income
4. Subtract Fixed Expenses from Net Income
5. List Your Variable Expenses
7. Bottom Line – The result is your Discretionary Income
Still Married? Prepare for the Future. Start Early, Before Accidents Happen
Think of Hurricane Harvey and Irma. Sometimes disaster strikes unexpectedly. We are vulnerable to failing health, a damaged roof, home repairs, college loans and downfalls in our businesses. Building a budget, gives you a strong advantage. Creating a emergency fund is mandatory.
What Happens when Your Spouse Doesn't Want to Participate in a Financial Discussion?
Did you know that most marriages fail because of disagreements over money? The Solution: Create a Basic Plan for Review
Jean Chatzky, Financial Editor for NBC's Today Show, says a budget plan allows you to stay on track. Discuss how you will spend your discretionary income on things like eating out, what your individual spending money should be and other issues. Then switch to a cash budget for all the categories your spouse uses. Explain that once the money is gone, then you have to stop spending.
Don't Play the Blame Game
Try creating a budget that you and your spouse agree on. Use the budget to map your financial future for each month/year. If you work together as a team, the resentment from one party or another should level out, and you will reach your goal.
Don't be Afraid to Look at Your Finances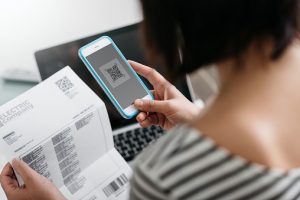 Personal finance consultant, Liz Weston, said in the Dallas Morning News, August, 27, 2017, that women should not be afraid to look at finances. Credit counselor Linda Humburg has worked with individuals who stashed unpaid bills in shoe boxes or grocery bags and brought them to counseling sessions. Not wanting to confront unpaid bills is normal, but it leads to financial chaos. "Many people avoid checking their credit scores or using retirement calculators because they're afraid of what they might find," said Ms. Humburg, counselor manager for Family Means Financial Solutions in Stillwater, Minnesota.
She points out that there is a price tag for denial, and it can be costly depending on how long it's allowed to happen."
Budget Fallout
Families Beware – are you Prepared?
When families help support ailing loved ones, a third spend more than $5,000.00 a year, and another one percent dole out more than $10,000.00 a year.
Are you Budgeting for Parental Care?
What Happens When my Parents are Broke?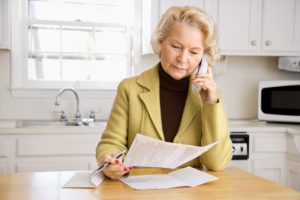 The AARP reports that nearly one in four Americans help support a parent financially. But most families don't discuss the issue of dollars involved before an accident arises. Extra care at home with a home health aide would cost $3,861 per month, on average. Therefore, it is important to set up an emergency home repair fund before a crises occurs, says Jody Gastfriend, vice president of senior care at Care.com.
Setting aside money for parents monthly, may help you prepare for these emergencies.
Also, if you have siblings, financial planners suggest creating a family team that can take on separate roles — household chores, dispensing medications, paying bills or covering physical help.
It is advisable to include:
– Your parents own financial funds.
– Your funds.
– Contributions from other family members.
Providing a roadmap to caretakers, stating who will provide necessary care and how will it be paid for, as well as access to key financial documents, eases caregiving duties and provides a positive outcome. The earlier you address this, the better.
Celebrities Make Financial Mistakes, Too
Did you know that Joan Rivers, comedienne, found herself in a financial downfall after the suicide of her husband? Her Fox late night show was canceled, and she realized her husband had blown their fortune on bad investments.
When Edgar was alive, "I earned the money and then I turned every penny over to him." After his death, Joan realized how much she did not know about managing her money. "I was at a loss, but I knew I had to do something!" She enrolled in Accounting 101, a class at the nearest college, and acquired money skills which she used successfully for the rest of her life.
Money Confidence
Kerry Hannon, author, motivational speaker and columnist for AARP and Forbes magazine, believes that financial freedom is personal freedom. Money confidence provides divorced or single women with essential information that can transform their lives. Her book, Money Confidence, serves as a survival kit to protect a woman's financial future.
In my book, A Woman's Guide to Living Alone: 10 Ways to Survive Grief and Be Happy, I was touched by the courage of the women interviewed. I learned that being in charge of your money matters allows you to seize opportunities and realize your personal passions, as you build a new life for yourself. Becoming financially aware allows you to discover skills you never imagined before – and breathe easier with this knowledge.
SOURCES:
AARP – American Association for Retired Persons – Advocacy group for seniors; creator of magazine, listing retiree benefits for: travel, shopping, medical, nutrition, entertainment and preferred places to live, as well as money management.
SENIOR SOURCE – DALLAS – A volunteer nonprofit, offering services and advice for money management for seniors. Theseniorsource.org.
MARIKO LIN CHANG, author, SHORTCHANGED: Why Women Have Less Wealth and What Can Be Done About It, Oxford Press, 2009,
Care.com – online national service, helping homeowners find the best services by connecting them to caretakers, downsizers, healthcare aides and healthcare products.
Kerry Hannon -Personal Finance columnist for AARP – Her newest book is Money Confidence: Really Smart Financial Moves for Newly Single Women, Post Hill Press, 2017. This book serves as a financial survival kit helping you protect your assets, pay bills, organize your income and help you navigate the grief with positive actions.
Suze Orman – financial guru and motivational speaker. She also appears regularly on PBS-TV. She is the author of Women and Money Owning the Power to Control Your Destiny, an imprint of Random House Publishing Group, a division of Random House, Inc., 2010. This book investigates the complicated, dysfunctional relationship women have with money.