If you are a grandparent, then you have adult children who have kids. As much as you probably love your grandchildren, do you really want to raise them, either physically or financially, if something happens to your own child? Unfortunately, I have heard too many horror stories where this exact scenario has played out. Then, too, I am probably more sensitive to the topic because I have lived it. My dad died when I was 11, leaving my mother with 6 children and a $10,000 life insurance policy. Not only did we lose our dad that day, we lost our mom too. Mom was forced to go back into the work force to keep a roof over our heads and food on the table. It was not an optimal situation because my dad died at an early age. I'm sure he didn't intentionally leave us destitute; he just hadn't gotten around to doing any financial planning. Moreover, with our large family to feed and clothe, paying life insurance premiums probably wasn't high on his priority list.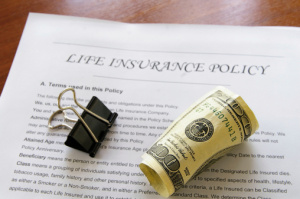 Unfortunately, more life insurance certainly would have made a difference in my life. While I have no regrets, the truth is, I had to go to work at 11 years of age and have bought everything I have ever owned since that time. Full-time college was not an option; it took me 11 years and 7 different colleges to complete my degree while working full time during the day and going to class at night. Yes, more life insurance would have helped.
A number of my clients have lived through this nightmare, as well. I remember the story of my clients, Mike and Mary, who were getting ready to enjoy their retirement. Mike had recently retired from a pharmaceutical company, and they planned to travel extensively. They had 4 children of their own and 13 grandchildren. Their daughter, Susan, was married to a bright young man who, unfortunately, died of a massive aneurysm at age 41 while walking down his driveway. He left Susan and their four children with NO life insurance. If that wasn't bad enough, Susan's husband had started his own business and had borrowed $800,000, which was owed to the bank. Of course, Susan had to go back to work to support her children and to begin paying down that debt. Similar to my situation, those children effectively lost their dad and mom at the same time. Worse yet, Susan and the four kids ended up moving in with my clients, Mike and Mary, which obviously changed their retirement lifestyle dramatically.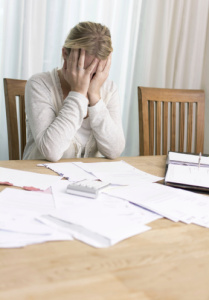 The above real life story happened very early in my career. After seeing the devastation in this family and realizing what a difference life insurance could have made, I created an entire process around the idea of identifying pitfalls like this that can befall a family. We call it our Visions and Values Conversation™. It's a process whereby we interview our clients and ask them all about their extended families, with particular emphasis on their children. Compare it to a 360-degree interview. In it we identify all types of risks that can wreak havoc on our clients' lifestyles. Sometimes those risks are not legal risks but may be moral obligations (which is more commonly the case).
Once we identify the risks that are inherent to this particular family, we are able to identify potential solutions to help our clients navigate the minefields known as life. As a result, it is not uncommon for our clients to pay for life insurance on their sons or daughters or even their sons-in-law or daughters-in-law; basically the breadwinner of the family. It is relatively easy and cost effective to put $1 million of term insurance on one of your children, especially if they don't have any major health issues. I have done it myself. While I love, worship, and adore my only grandson, I really don't want to raise him if something should happen to either my son or daughter-in-law. It's lifestyle protection for me!
My best advice would be to have an open conversation with your children and tell them in the process of doing your own planning, a question was raised about the possibility of ever being responsible for your children or grandchildren. In that context, it is perfectly legitimate to ask if your children have life insurance and how much. Most have some form of life insurance through their employer, but it is rarely enough to make a difference, should the unthinkable occur. If necessary, and they are open to it, you might offer to pay for a term life insurance policy on them, at least until your grandchildren are out of college. Take it from me, the peace of mind is well worth the premiums paid.