In 2011, when The New York Times asked "Are Apps Making Cookbooks Obsolete?," it cited Dorie Greenspan's app, Baking With Dorie, as a groundbreaking move, a "hint that books as kitchen tools are on the way out."
That turned out not to be true, Greenspan says, calling the current atmosphere "a golden age of cookbooks." When we catch up with the world-renowned baker, she has just released a bitty cookbook called Butter. Over the summer, she finished the manuscript for her next cookbook, Everyday Dorie.
Meet Dorie Greenspan
In fact, it's been a very busy year for the five-time James Beard Award winner, New York Times Magazine dessert columnist, and best-selling author — and she's already looking forward to what's next. Greenspan chatted with us from her home in Connecticut (she also lives in New York City and Paris) about finding her footing in food, her secret to career success, and the importance of friendship. In the days ahead, we'll feature five recipes from her cookbook Dorie's Cookies, but the story below is a buttery treat without all the calories.
You were well on your way to earning a Ph.D. in gerontology — the study of the social, cultural, and psychological aspects of aging — when you decided to quit and bake. These things are very much not related. How did that happen?
I was working on my doctorate. After our son was born, I just didn't want to go back to it, and I didn't know what I wanted to do. My husband said, "Well, you love baking — you should bake." So I tried to get a job as a baker, and I did — and then I got fired. And then I got another job. And then I realized I wasn't very good at this. I never got fast enough to be in the kitchen. A friend of mine suggested that I write about food. I was a writer before, mostly for annual reports. She introduced me to someone at Food & Wine, and they asked me to send a proposal. I didn't know how to send a proposal, so I just made the dishes that I would include, dropped them off at the office, and got an assignment. So I think I got my first stories almost by accident.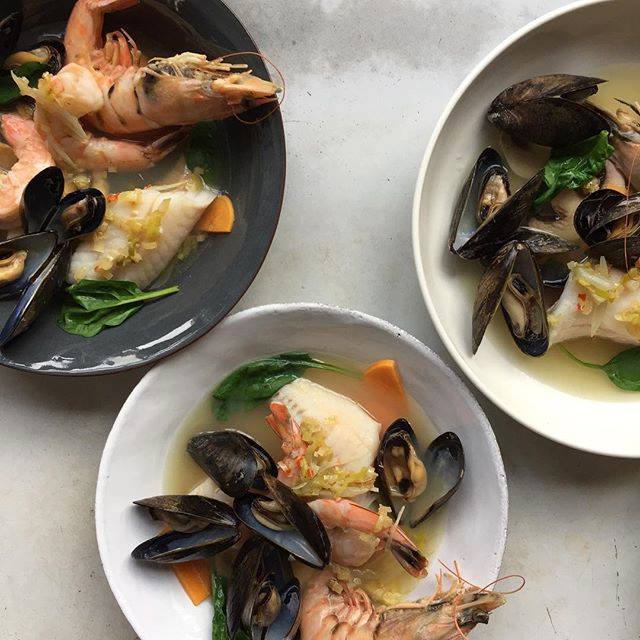 In a parallel universe you are Dr. Greenspan, aging expert. What has stuck with you about your studies?
I remember very little, but some things do stay with you. A professor of mine would often quip that as we age, we become more of who we are. I've been thinking about that a lot lately, and I'm not so sure it's true. I feel like as you get older, the opportunities to be more of who you want to be rather than who you were are greater. I feel like the older I get, the more possibilities I have. I feel like our 40s are the start of the time when we really come into our own, when we have really built up skills and experience. We may have confidence in ourselves in a way we didn't have before. I feel like at 40 you have what you need to become who you want to be, and that grows as the years go on.
You are well past your 40s and firmly ensconced in an accoladed food-focused career. How does that feel?
I just did a book signing for Butter in Brooklyn, and a woman came up to me — this happens a lot — and she said, "I am so happy to meet you. I've been working from your cookbooks ever since I was allowed in the kitchen." I often hear something along these lines. What I often get is, "I grew up on your recipes." And for a while this made me feel as old as Methuselah. I would look at the person, and I would think, You're not 12. You're a young grown-up, and that must make me 9,000 years old! But when this woman said what she said, I just thought, Isn't it wonderful that I have been part of someone's life for so long? This shouldn't make me feel old! And at that moment it didn't make me feel old — it made me feel very proud of the work that I have done and the fact that it touches people. It takes time to do that kind of work.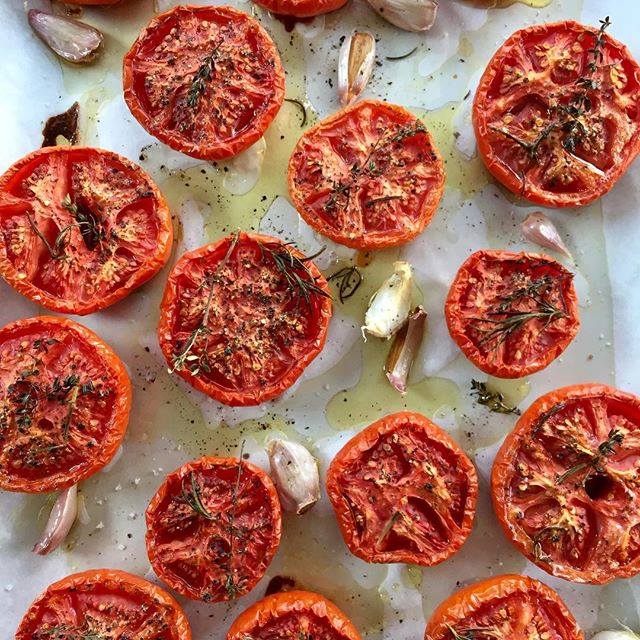 What's your secret sauce — for career success, that is?
Push yourself: That's always my advice to people. I was the kid in the back of the room who never raised her hand. I was incredibly shy. I had zero self-confidence. When I started working in food, there was so much I wanted to do, so I pushed myself and said "yes" all the time, even when I was really scared, when I would gulp air before going into an interview or when I agreed to go on television and had to figure out where to put my hands so that no one would see that I was shaking. If you want something, you've got to push yourself. It's so hard, and it actually doesn't get any easier! You need to push yourself. Not for fame or money — you need to push yourself for yourself, to keep yourself creative and excited and interested.
Aside from work that keeps us curious and intellectually stimulated, what do you think is the most important thing for women to consider as they get older?
Friendship. Hold your friends close. This is true all of our lives, but i feel like it's truer as we get older. It's important to have friends. It's important to have people around you whom you care about and who care about you. I feel like I am closer now to my friends and family than I ever was. It's so easy today to be isolated. I spend most of my day at my desk, looking at my screen, the way many of us do, but I think it's vital to be an active part of a community. That's part of what keeps us going.
To learn more about Dorie Greenspan, go to everydaydorie.com and follow her on Instagram.
To meet more inspiring women who've switched careers and found a true life's passion, read our profiles of Master Somelier Catherine Fallis and Julie England.
>READ: ENTREPRENEUR SPOTLIGHT INTERVIEW: PAULA LAMBERT CHEESE MASTER
>READ: PARTY ON A PLATE: ALON SHAYA'S DEBUT COOKBOOK AND MARINATED SOFT CHEESE RECIPE
Portrait: Heather Ramsdell; food images, courtesy of Dorie Greenspan