Hungry? These days, just open your door, and dinner may be waiting. Meal delivery services exploded during the pandemic, and demands have remained high since then. Many of us don't have the time to cook healthier meals, or lack the desire. Let's face it, when you're looking to lose weight, it's just easier for someone else to tell you exactly what to eat. How do you know which meal delivery site is the right fit for you? We'll help break it all down.
First, what's out there?
The meal subscription industry is massive. In fact, UBS financial services project the broader subscription economy to grow to $1.5 trillion by 2025, according to the Washington Post. For many people, this option has taken over traditional grocery store shopping, mainly for convenience. Many experts even predict grocery store chains and brands will be launching their own version of meal delivery kits if they haven't already started.You'll find options for all kinds of appetites, including those that specialize in providing healthy meals that will help you focus on losing a little around the middle. Of course, there are brands that have been around for a bit that offer exclusive diet options. For example, Optavia sells snack packs, bars, and shakes but doesn't provide full meals. This article isn't focusing on those. It's looking at meal plans that can fit your budget AND make it so you can fit in your pants again.
How do I choose a meal delivery service?
Price
With so many options out there, how do you choose which one is best for you? Well, that's going to be a personal decision. Odds are, finances may drive at least part of it. First, pay attention to price. Be sure the meal plan doesn't stretch your weekly or monthly food and grocery budget to the point that you end up regretting it financially. Losing weight is great, but not if it causes excess expense.Also, take into account the shipping fees because some require overnight options or refrigerated options that can add up fast.
Ingredients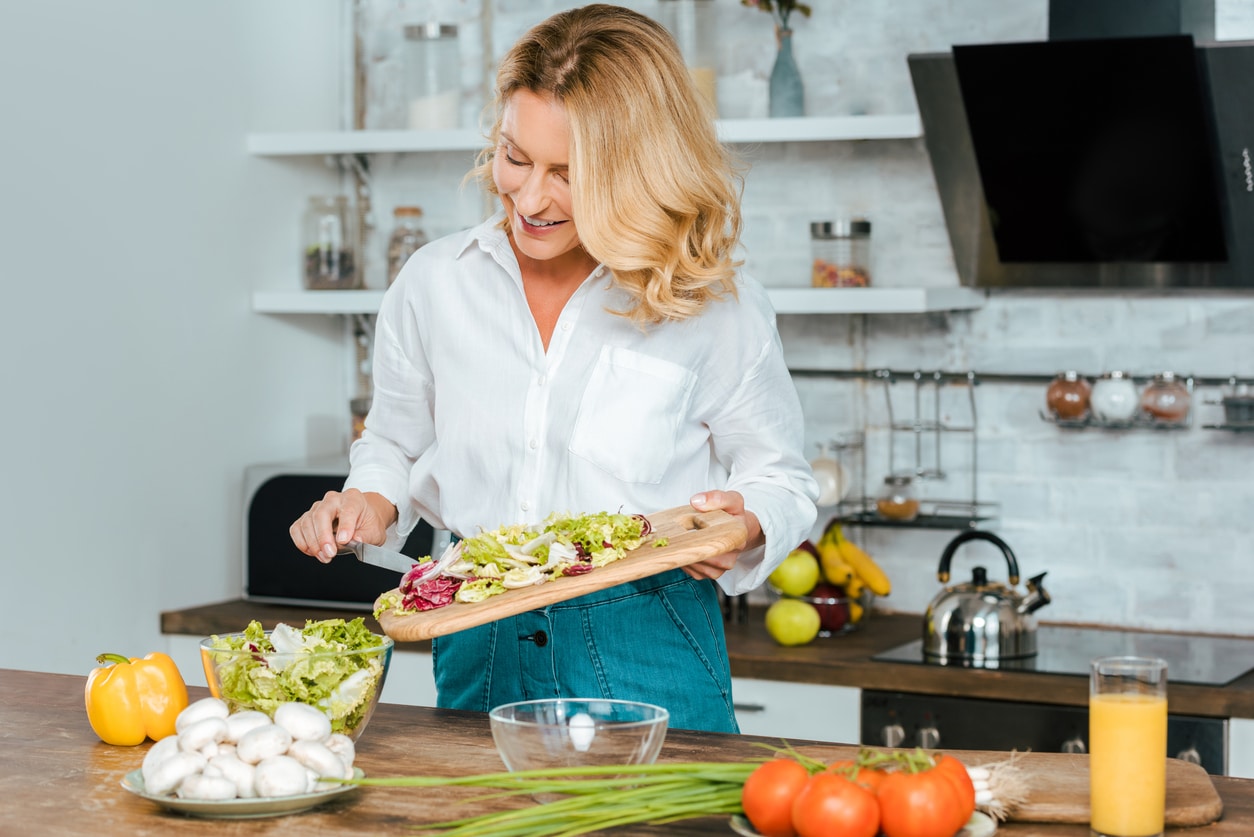 Remember to look closely at the ingredients. You want to be sure they're high quality and fresh. Avoid refined and highly-processed foods. For meat and produce, look for grass-fed and organic options. When it comes to nutritional info, you'll want to lean toward meals that are balanced nutritionally. It'll be very important for you to have that information, so you can understand your calorie and macro intake.
Convenience and Variety
Unless you are a creature of habit, look for a lot of variety on the menus. That'll help keep you from growing tired and more likely to cheat on the plan. If you have a special diet, you want to be sure the plan follows that. Finally, you want to be sure it's convenient. If it's a hassle to make the meal each night, you just won't. If you're on a timeline that only allows you a few minutes to heat and eat, then keep that in mind when picking your preferred plan.
Which Meal Delivery Services Stand Out?
Again, what works best for you is going to vary based on your personal needs. Generally, our favorite five diet-specific meal plans include Trifecta Nutrition, Every Plate, Blue Apron, CookUnity, and Diet-To-Go. We'll explain why below.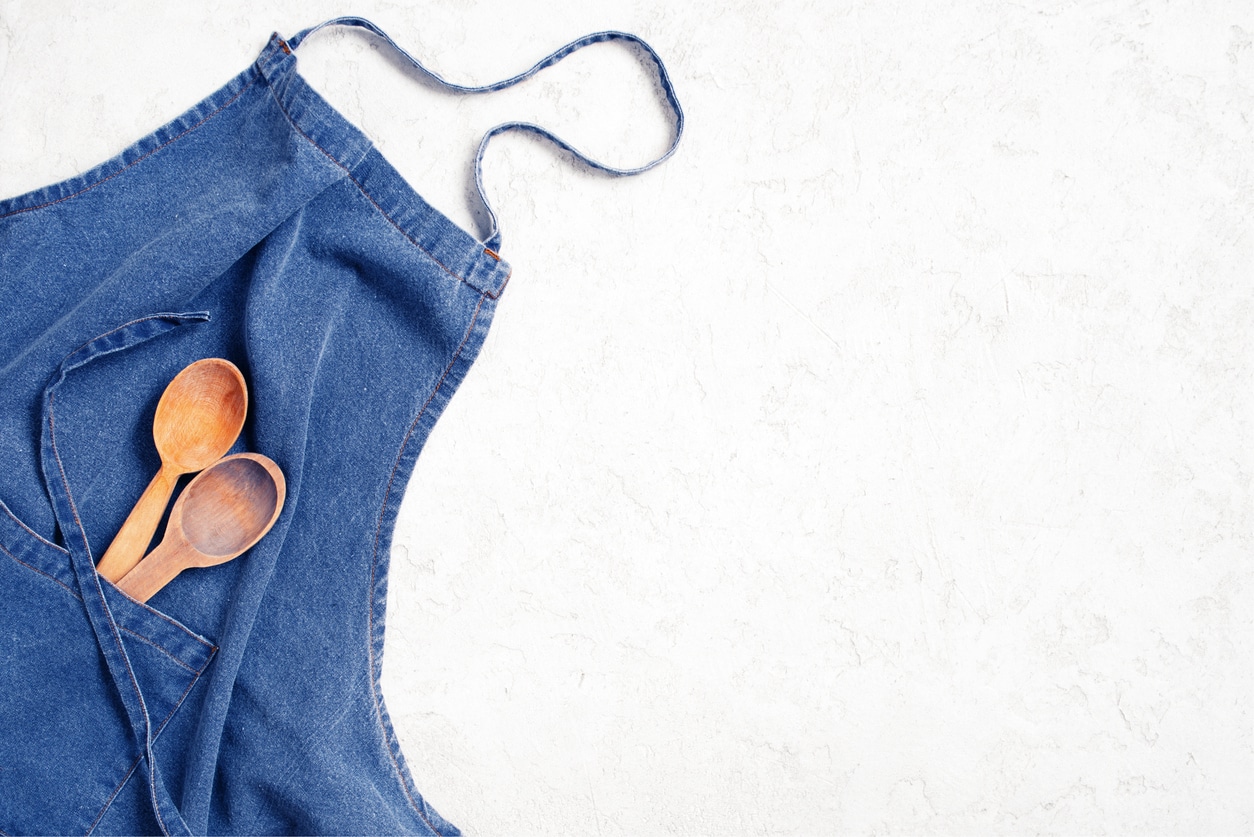 These meals start at about $8/per serving. You can get two or four servings for 2-4 meals each week. With this option, you can order prepared meals or meal kits, whichever works best for your lifestyle. There are signature menus, along with vegetarian, wellness, and signature for four. These options are nutritious meals made with sustainably sourced ingredients. The recipes are simple and you get pre-portioned ingredients.You can also choose your preferred delivery day and change it whenever you'd like, which isn't the case with most meal delivery services. As a bonus, you can use Blue Apron as part of the Weight Watchers point system for guidance on what to eat each day. However, you'll find fewer options on this meal plan if you're on a keto or paleo diet.
Trifecta Nutrition
Trifecta Nutrition is a weekly subscription that starts at about $11.50 a serving and offers 5-14 entrees per delivery (with or without breakfast). You can order prepared meals or a la carte options. There are menu options ranging from Clean to Paleo, Keto, Vegan, Vegetarian, and Whole30. They make it easy to add more nutritious options and include high-protein options to your plan.Its rotating menu makes it easy to enjoy several different options, so you don't get tired of eating the same things again and again. They use organic ingredients and sustainably sourced seafood and grass-fed meat. There's even a Trifecta app to help you track your meals, exercise, and more. The meals are around 350-500 calories per serving and 20-40 grams of protein. One downside is that you can't choose specific meals. You may not love that if you're a bit picky.
EveryPlate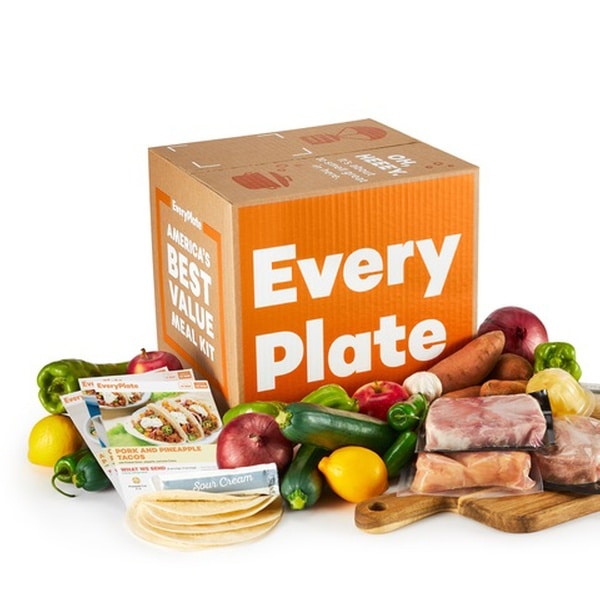 This weekly meal plan is a more affordable option than the last, at around $5 a serving. You can get 3-5 meals each week, with 2 or 4 servings (something the last option doesn't have). There are family-friendly options, veggie, quick and easy, or meat and veggie. Veggie may be best if weight loss is your goal, and you can add in your own proteins from home if needed. It's easy to prepare, and there are many menu options, but what makes this a top choice is the fact that it's so budget-friendly.
CookUnity
This meal delivery service starts at around $10.50 per serving. You get a weekly delivery of 4-16 meals. There are options for meals under 600 calories, seafood, meat, poultry, vegan, vegetarian, low carbs, gluten-free, dairy-free, low sodium, keto, and paleo. That's a wide range of meals to choose from!They're all chef-prepared, single-serve meals made from local ingredients, many of which are organic. You can also pick meals based on protein. Subscriptions are flexible, which means you can skip a week or stop and start your subscription if you need to. However, it's not in every zip code yet, so you'll need to check that for your location.
Diet-to-Go
The options with this meal plan start just under $10/serving (with a $20 shipping option added). You can get 2-3 meals per day delivered weekly for 5 or 7 days each week. In this case, meals are already prepared and then flash-frozen (except for local customers, who can get them fresh). Their menu options include balance, balance-diabetes, keto-carb30, and vegetarian. There are many low-calorie, ready-made meals that are easy to prepare, weight loss-friendly options. They're easy to reheat in a microwave or oven. You can customize options, like whether you want seafood or not, and you can pick between two different calorie levels.
The Bottom Line
The meal delivery services we highlighted can fit a variety of needs, but it truly depends on your personal needs. The point we're making is there are many, many options out there. More are being added each day. We suggest you give one or two a try, see what you like and don't like, and then take it from there. Luckily, if your goal is to make dining simple and hope it will help with weight loss, there's bound to be an option available.Read Next:Add Sea Moss to Your Diet and See the Benefits10 Tips for Healthy Dining Out Without the GuiltHow To Stop The Diet Dating Game For Good