As we age, our bodies and capabilities change, and with that change comes the need to modify our living environments. It's essential to create a home that is safe and accessible to ensure we can continue to live independently, regardless of any physical limitations we may experience. Aging in place, or the ability to live in one's own home as long as possible, has become increasingly popular over the years, and for a good reason. It provides a sense of familiarity and comfort and can often be less expensive than moving to a senior living community. In this article, we'll explore how to modify your home to accommodate your changing needs after 50, so you can continue to live safely and comfortably.
Assessing Your Home's Accessibility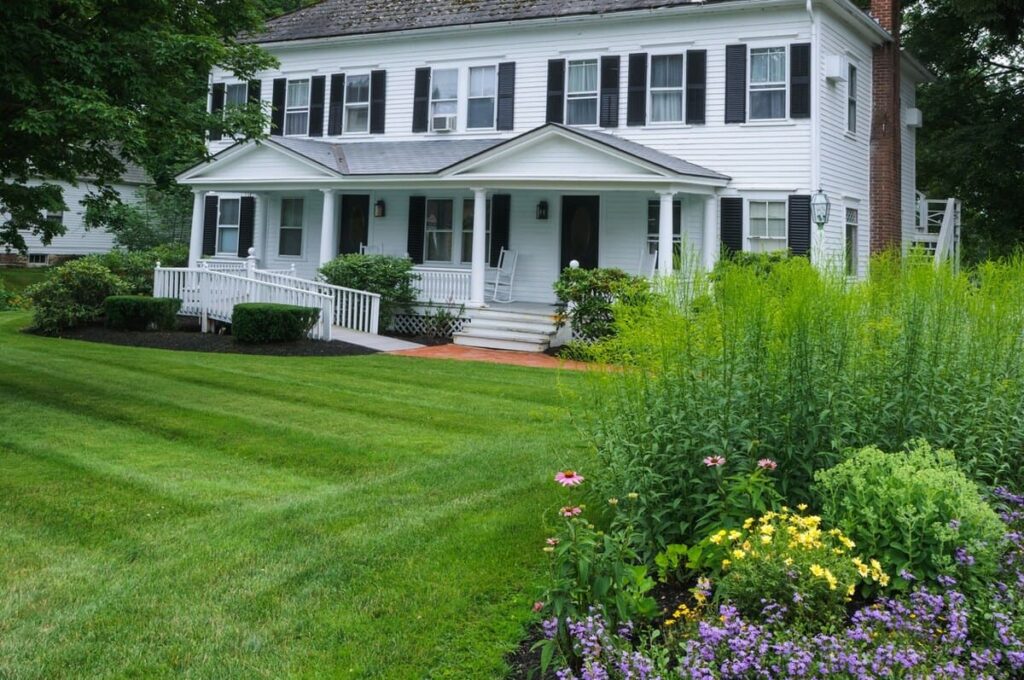 The first step in creating a safe and accessible home is assessing your living environment. Start by looking at the entrances to your home. Are there stairs or uneven surfaces that could be hazardous? If so, consider installing a ramp to make entry and exit easier. Next, evaluate the width of doorways and hallways to ensure they are wide enough to accommodate a wheelchair or walker. If not, consider widening them or installing swing-away hinges to allow for more space.
Another area to consider is your bathroom. Installing grab bars and a shower seat can make bathing safer and more accessible. A raised toilet seat can also make it easier to sit and stand. If you have a bathtub, consider installing a walk-in tub or shower to avoid the risk of falling while stepping over the side of the tub.
Modifying Your Living Space for Aging in Place
Once you've assessed the accessibility of your home, it's time to make any necessary modifications. Consider removing any area rugs or other tripping hazards in the living room, and replace them with non-slip flooring. If you have a coffee table or other low furniture, consider replacing it with a table with rounded edges to avoid injury from bumping into sharp corners.
In the kitchen, consider lowering your countertops or installing adjustable-height countertops to make food preparation and cooking easier. Reorganize your cabinets to ensure the items you use most frequently are at waist level to avoid the need for reaching or climbing on step stools.
Your bedroom should be a safe and comfortable haven, so it's essential to make any necessary modifications to ensure it's accessible. Consider replacing your bed with a model that has an adjustable height to make it easier to get in and out. Install grab bars near your bed and in your closet to provide support while dressing and getting ready for bed. Consider replacing your dresser with a model that has pull-out drawers to avoid the need for reaching or bending down.
Additional Considerations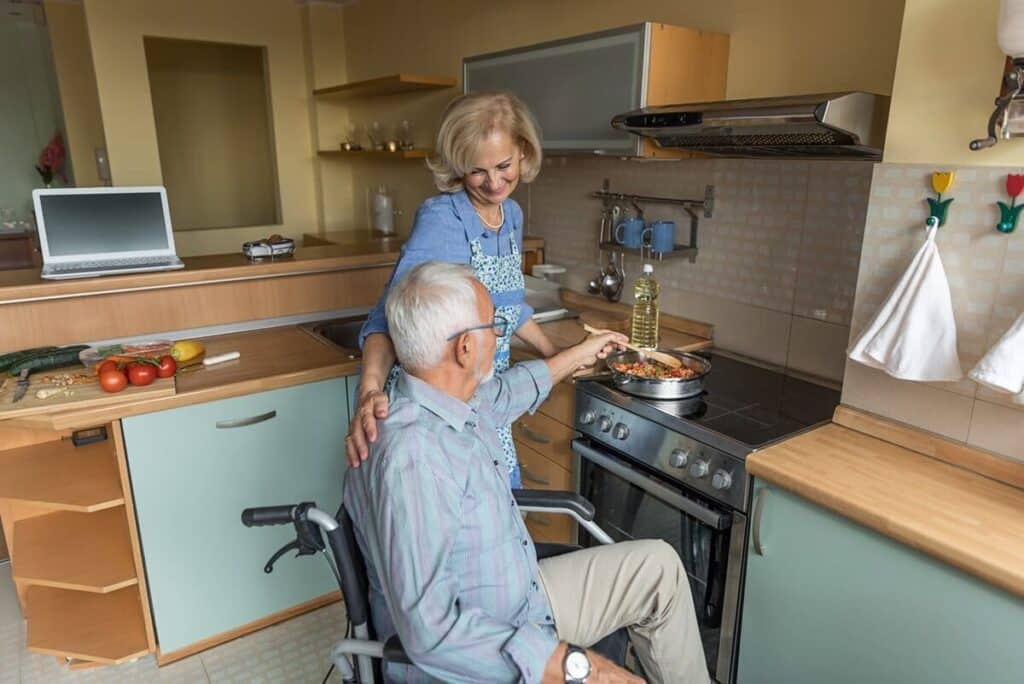 There are a few additional considerations to keep in mind when modifying your home for accessibility. Lighting is crucial, so make sure each room is well-lit and has easy-to-reach light switches. Consider installing motion-sensor lights in hallways and bathrooms to make it easier to navigate at night.
Another important consideration is emergency preparedness. Make sure your smoke detectors and carbon monoxide detectors are in working order, and consider installing a personal emergency response system that can be used to call for help in case of an emergency.
Benefits of Modifying Your Home for Aging in Place
Modifying your home to accommodate your changing needs as you age has many benefits. Here are some of the most significant benefits of creating a safe and accessible home for aging in place:
Increased Safety: Modifying your home can reduce the risk of falls and injuries, which is crucial as we age and become more vulnerable. Adding grab bars, non-slip flooring, and other safety features can help prevent accidents and provide peace of mind.
Improved Comfort: A home designed for accessibility is often more comfortable and convenient to live in. Adjusting the height of countertops and replacing low furniture can make daily activities more manageable and less strenuous on the body.
Cost-Effective: Modifying your home for accessibility can be more cost-effective than moving to a senior living community. It can also help you avoid costly medical bills that may result from falls or accidents.
Increased Independence: By creating a safe and accessible home, you can maintain your independence and continue to live on your own terms. This can help boost your confidence and self-esteem, improving your quality of life.
Enhanced Social Connections: When you're able to maintain your independence and stay in your own home, you're more likely to stay connected with friends, family, and your community. This can help combat feelings of loneliness and isolation, which are common among seniors.
Increased Property Value: Modifying your home for accessibility can also increase the value of your property. Features such as accessible entrances, grab bars, and widened doorways attract many buyers, including those who are younger and may not have accessibility needs yet.
Read More:
Anti-Aging Foods You Should Be Eating