What Every Woman Needs to Know About Aging Hair
Sign up for Prime Women's FREE WEBINAR with Better Not Younger.
Our bodies start to change in our 40s along with our hair, which tends to become drier, thinner, grayer, and more fragile. It can be extremely frustrating to deal with.

Find out why this is happening and what action you can take in order to do something about it.

Join our webinar with Better Not Younger founder, Sonsoles Gonzalez, and chemist Dr. Debra Lin to learn more about the changing needs of hair as we age along with tips on how to bring it back to life.
Join us Wednesday, May 26 at 10:00 a.m. CST for an exclusive 45-minute webinar.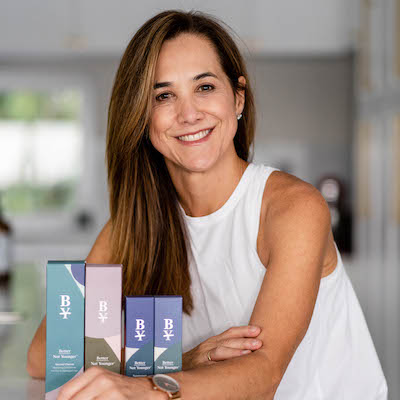 Sonsoles's vision for the company started when she started struggling to find products that worked for her changing hair. She saw an opportunity to create a brand for women that would reflect today's 40+ consumer who believed that beauty is not defined by age with products specially formulated to address the changes that womens' hair faces as they age. Sonsoles has drawn on all of her years of experience in beauty and haircare, and brought a team together that has over 150 years of experience within the industry from P&G to MIT, in order to make Better Not Younger the best possible treatment range for aging hair. Each product is thoughtfully formulated to address a particular aging hair, scalp or inner health need. And all their products are all 100% vegan, paraben-free, sulfate-free, and cruelty-free.