Fashion for the over 50 woman becomes even more critical than it was when we were younger. We've outgrown following the latest fads or chasing the newest trends each year. Now that we've matured, our wardrobe tends to reflect our more thoughtful approach to life. That doesn't mean our wardrobes need be boring, but it is does mean that our wardrobes should be as ageless as we are. When I think about the items in my closet I turn to most and consider wardrobe essentials, they are all classic pieces, e.g. a perfect pair of jeans that flatter my figure, turtleneck sweater or pullover, wool cashmere blazer (bought on sale), Paul Green black leather booties, and that soft leather hobo bag I carry everywhere.
Wardrobe essentials may vary for each of us depending on our lifestyle, body type, etc., but most women tend to wear the same things over and over. Determine what suits you best and then buy the best you can afford in your wardrobe essentials. Now is a great time because you most likely will find them on sale, particularly designer clothes. Below are some suggestions to get you started. Happy shopping!
---
THE PERFECT PAIR OF JEANS
Every woman needs at least one pair that fits her perfectly.
Read Flattering Jeans for Women Over 50 for tips on buying jeans and a whole range
of other styles and prices.
PAIGE
---
THE PULLOVER
For fall/winter, layering is essential and nothing beats a soft,
luxurious Wolford pullover. You'll wear it for years, no one beats Wolford'quality.
Read The Basics for an All Black Wardrobe for more options, necklines and price ranges.
Wolford
---
THE TAILORED BLAZER
A true wardrobe essential in every woman's closet is a blazer
Your best bet is black, navy or camel for the most versatility. You'll want to be able to wear it with jeans, pants, and dresses. This should be your biggest investment piece.
Loro Piana®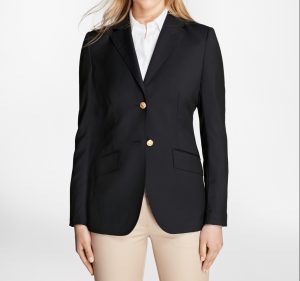 ---
THE BOOTIE
Your go-to shoe should be comfortable above all else.And you want a style that doesn't go out of style. It also helps if your bootie is an easy pull-on with the just right heel height at 1-3/4″.
---
THE HOBO BAG
This lush slouchy hobo is perfect for all but the dressiest of occasions. Also, designed for women with busy lives, interior zip pocket; three wall pockets; two pen pockets; three card pockets and even a key clip. Comes in tan and black.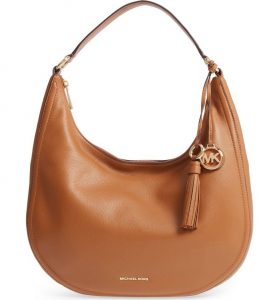 ---
MORE WARDROBE ESSENTIALS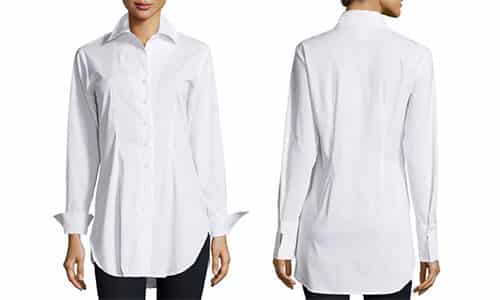 ---
---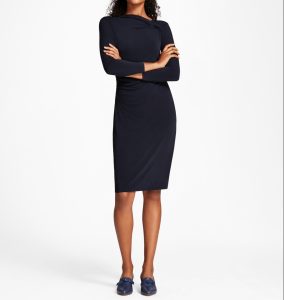 ---
SINGLE BEST PAIR OF PANTS TO OWN
These are technically leggings but fit more like pants.
You can't "wear them out" and they never lose their shape.
Saks sells them year-round – they're that good!