Immerse yourself in Santa Fe's unique boutique shopping experience that blends a dynamic culture and luxury. USA Today Travel readers named Santa Fe #1 for shopping. Shopping in Santa Fe is retail therapy that includes wandering in gallery-laden, shop-lined streets. Take a relaxing stroll with friends or a loved one and visit some of the finest shopping that Santa Fe has to offer. Consignment shops abound with fabulous luxury for less!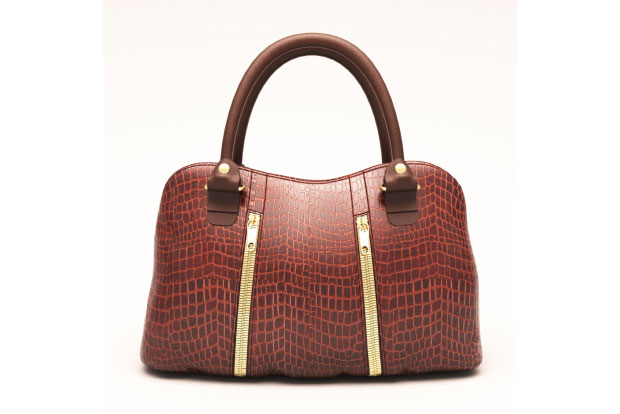 Looking for luxury for less? The Real Deal Collection is Santa Fe's most trusted international reseller of AUTHENTIC high-end and designer accessories. Trade-in, consign, sell, or purchase a gently used upscale piece. Shop here often – an ever-changing inventory means you never know what fresh, fabulous find you'll discover!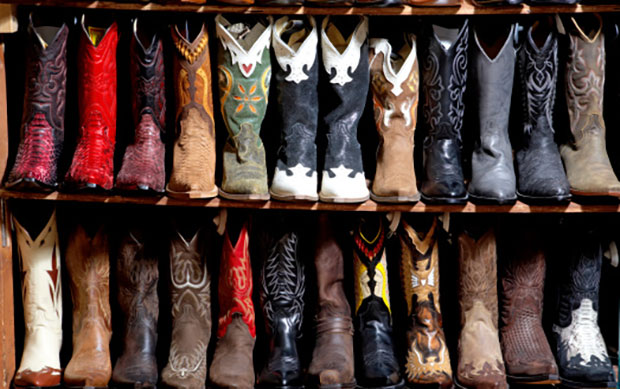 Fall in love with boots that are uniquely yours! Back at the Ranch has tons of styles to choose from Western-wear to custom orders; the sky's the limit in Santa Fe! This is the world's largest retailer of artisan-crafted custom cowboy boots. Embrace the historic traditions with a Western-chic look!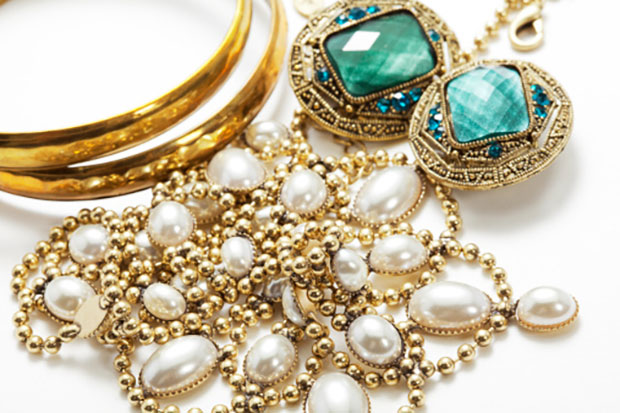 Things Finer at La Fonda on the Plaza
Inside the Historic La Fonda Hotel, you'll find a shop where exquisite craftsmanship and historical jewelry have been made for over 60 years. Things Finer houses and creates beautiful works of art that you will love to wear and exhibit. Buy, sell, and trade for treasures that that you'll cherish forever.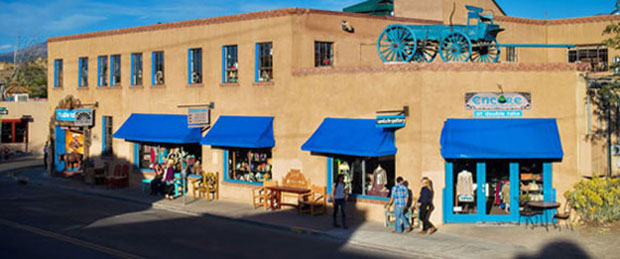 Do a double take! This consignment shop is part of Santa Fe's rich history. Opened in 1987 by Founder, Suzanne Wissman, gradually built her business into a widely recognized Santa Fe shopping destination. Now Double Take is 25,000 square feet and employs over 40 professionals that really make the Double Take something special. Come see for yourself; Double Take isn't just a consignment store, it's a Santa Fe shopping experience.
Aside from the fantastic shopping, there is so much to do and see in Santa Fe. Learn about the rich history that ties the people and culture to this extraordinary destination. Don't miss these Santa Fe Hot Spots and Exciting Events: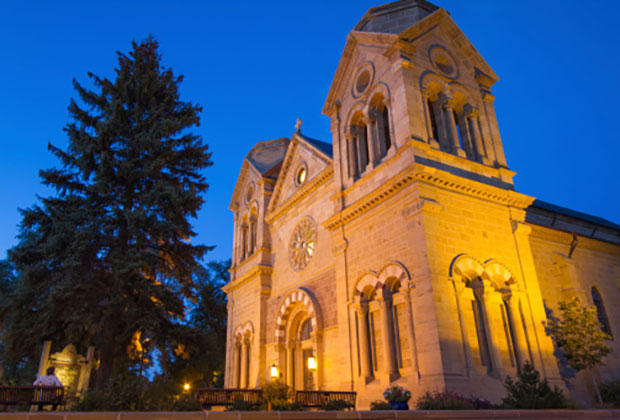 Santa Fe's Historic Plaza (anchored by the Cathedral Basilica of St. Francis of Assisi)
A museum dedicated to the works of Georgia O'Keeffe and the only museum dedicated to a renowned female artist.
Museum Hill
A crossroads of four world-class museums with new walking paths through the
Santa Fe Fiber Arts Festival – May 16-17
Santa Fe Opera – Season opens in June
Santa Fe Wine Festival – July 4-5
International Folk Art Market – July 10-12
Spanish Market – July 25-26
Behind Adobe Walls Home & Garden Tours – July 28
IAIA Indian Market – August 23-24
Santa Fe Yoga Festival – September 4-6
More About Santa Fe
Fun Things to Do in Santa Fe, New Mexico