All career chapters come to an end. But they also lead to exhilarating new beginnings. Endings are important, as we outlined in this recent article. The key is to anticipate change and make endings count — to maximize the space between the soon-to-be-past and the "what's next" that is yet to begin.
There are two categories of endings at work:  The Planned Phase-Out and the Prompt Exit. 
The first is mutually determined, planned in advance and staged over a period of time — possibly involving recruitment and on-boarding of a successor, as well as transitional or follow-up work after the handoff takes place. It may be triggered by a traditional succession planning model, mandatory retirement age or an employment contract that is coming to an end. 

The Prompt Exit has a shorter trajectory.

 

It may be driven by the organization — or the individual.
The Gold Standard
Anna Wintour, the longtime editor of Vogue, is re-defining the playbook of how to make endings count. In 30 years, she built a power base that spans the worlds of fashion, media, entertainment, the arts, business and politics. She is tastemaker-in-chief in her milieu. Meryl Streep played the character she inspired in The Devil Wears Prada.
A single speculating tabloid story ignited the buzz of her pending departure. Other stories erupted. Imaging a world without Anna. Gasp. 
Whether — or when — she steps down, Wintour will remain in the catbird's seat, due to her strong negotiating position to choose what's next.
Intrinsically linked to the brand.

Power of relationships that are loyal and beholden to her.

Millennial queen/kingmaker. As Condé Nast artistic director, she is selecting

NextGen leaders

of key media brands, e.g., Vanity Fair.

A foothold into politics/government, due to her contributions as a campaign fundraiser and bundler. 

A Hollywood rolodex that could easily lead to a Netflix or AmazonPrime deal.

Maintaining ties at the top in her native Great Britain.

 

Awarded DBE

from Queen Elizabeth.

 

BFF pose of the two of them,

side-by-side at London Fashion Week!
Global reach.

 

Elevated the concept of fashion to impact on commerce in key global markets. 
Watch and learn, ladies! On your own level,  you can look ahead, strengthen ties, plant seeds and package your assets to maximize your own endings at work
Local Legend
When Gloria Campos entered broadcasting there were no Hispanic news anchors at English-language TV stations.  She broke the glass ceiling and in 2014 ended a distinguished, 30-year career at WFAA Dallas, half of them as a nightly news anchor and trailblazer for other Latinos and Latinas.
She made the announcement on Twitter — setting off a month-long wave of well-deserved news and community tributes that chronicled her career, leadership and mentoring of others, including her successor Cynthia Izaguirre. It also triggered demand for a second act that included professional speaking, emceeing, moderating and voice-over work. 
Her last broadcast was a touching career retrospective. And a ratings blockbuster, no surprise.
"I signed my last contract specifically to end this way," Campos, said in a news interview at the time. "I've been planning this for probably five years. They've been very accommodating, and I get to go out on top, on my own terms."
Letting Go Gracefully
Companies today have critical gaps in their talent pipelines — due to two drastic downturns in the new millennium that halted hiring for several years. Making room for up-bound promotions inside organizations is critical for long-term business continuity, thus there is an impact on Prime Women and also 50+ men. 
(This may sound harsh, but it is a reality. Organizations don't disavow the value of seasoned experience and expertise, but they know they can access it on an as-needed, consulting or project basis.)
You can't hold on forever to a C-level role or sales ownership of juicy key accounts. Be realistic in anticipating change. Get creative in finding ways to extend your participation. Or make a clean break and discover what's next.
The Package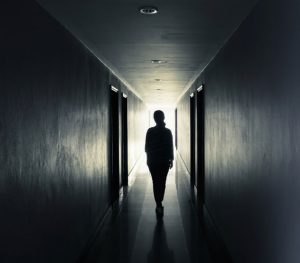 There are many reasons people are offered an opportunity to leave an organization — and most of the time, it's not personal. 
Declining categories. Market weakness. Changing trends. Cleaning up the balance sheet.Change-in-control. Right-sizing compensation levels. 
If you are highly-paid, overseeing a large budget or leading a team, don't be surprised if you are on the cost-cutting radar screen. Make sure you are ready to roll on a moment's notice. Envision the happiness of what's next!
(Scope this handy laundry list of exit tips, whether you are on the initiating or  receiving end.)
And, if you are offered a package to depart, don't look back. Move forward. 
Here is your negotiating capital for successful endings at work: High-achieving tenure. Key role. Identified with the brand. Ties with key constituencies. And my personal favorite: the power to refer business after you depart.