Looking for relaxation and rejuvenation? Getaway to Santa Fe! The city offers a variety of luxurious spas to unwind in—even taking inspiration from the Old West and the Far East.
4 Best Spas in Santa Fe
Here are a few of our favorite hot spots that will help you chill out:

Immerse your senses in Nature's elements; water falling, open sky, and Mother Earth's nurturing. The highly trained massage therapists are licensed practitioners who draw upon a variety of modalities form Swedish, Sports, Cranial-Sacral, and Energy Work to create a unique, personal experience. Winter Packages are going on now for the hotel, restaurant, and spa, so book now while these offers last!
The word "nidah" means "your life," which is exactly what the spa's many treatments and services have been designed to enhance. Treat yourself to a facial or blissful massage at Nidah at the Eldorado Hotel. This deluxe spa incorporates local ingredients like sage and lavender, chocolate, and even gemstones into their treatments. They offer Spun Gold facials, Couples treatments, and Hotel/Spa packages are available.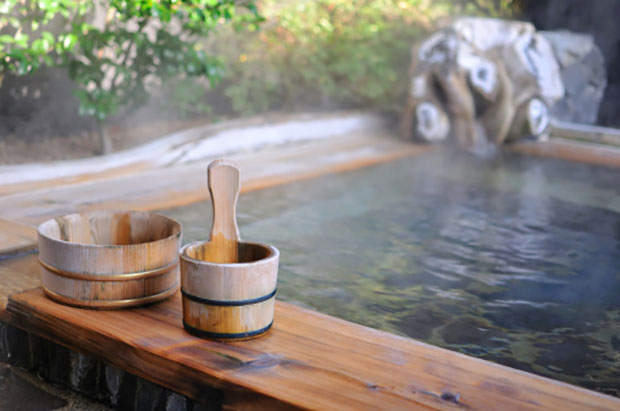 There is no better way to escape the winter chills than by spending your afternoon soaking in an outdoor wooden hot tub. This Japanese-style hot spring resort is tucked away in the beautiful Santa Fe National Forest and will make you feel like you're in the middle of nowhere. Find serenity and feel rejuvenated with an herbal wrap, a salt glow, or a therapeutic massage. While you're there, make sure to dine at Izaname Restaurant, serving exquisite Japanese-inspired small plates in a casual farmhouse setting.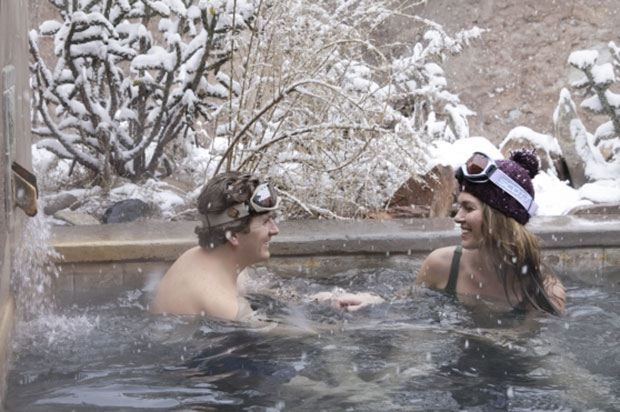 Although it translates literally to "eye," "ojo" is the word used here to indicate a spring; hence, Ojo Caliente means warm spring. These natural hot springs were known for their historic healing properties. They boast eleven mineral pools including a mud soak in a gorgeous canyon north of Santa Fe. You'll keep warm in by the outdoor fireplaces and breathe easy in the eucalyptus saunas. Experience complete relaxation from the full array of spa services that incorporate Ojo's private blend of wildcrafted herbs and oils. Here, you'll also find one of Santa Fe's top restaurants, The Artesian Restaurant, which incorporates seasonal Southwestern favorites and a variety of international fare.
Fun Things to Do in Santa Fe, New Mexico
Sensational Santa Fe – Shopping and Events You Can't Afford to Miss!