From fresh to decadent, you'll love the culinary delights that Santa Fe has to offer: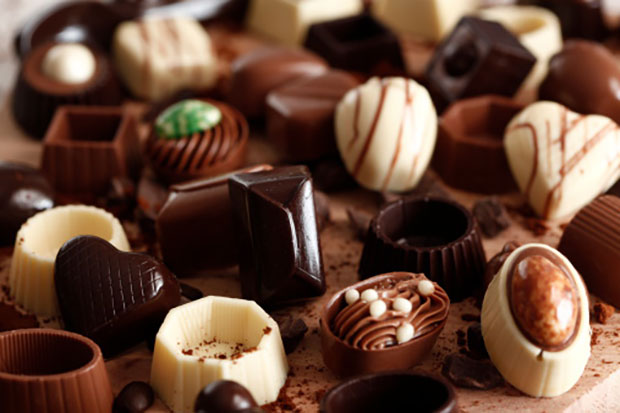 For chocolate lovers, there's no better way to see Santa Fe than through the tantalizing tastes of artisanal chocolates, made by gifted hands that bring out the very best flavors using an array of sweet treats and organic ingredients native to New Mexico, including chile, pinon nuts and lavender. Here is the list of sweet spots:
G. Higgins Confections
847 Ninita St. (at St. Francis Drive), Santa Fe, NM 87505
505.820.1315
View Map
G. Higgins Confections – North Side
130 Lincoln Ave Suite B, Santa Fe, NM 87501
505.820.6692
View Map
Kakawa Chocolate House
1050 East Paseo de Peralta, Santa Fe, NM 87501
505.982.0388
View Map
Ohori's Coffee Roasters
1098 1/2 South St. Francis Dr., Santa Fe, NM 87505
505.982.9692
View Map
Senor Murphy Candymaker
Factory: 1904 Chamisa St. or Retail Stores: Santa Fe Place Mall, 4250 Cerrillos Rd. & in the La Fonda Hotel 100 E. San Francisco St., Santa Fe, NM 87505
877.988.4311 | 505.988.4311
View Map

BODY
333 Cordova Rd. Santa Fe, NM 87505
505.986.0362
Healthy gourmet options are sure to satisfy your cravings without expanding your waistline. You can even feed your mind with their onsite yoga classes! BODY offers healthy, delicious, affordable foods that are wheat, dairy & sugar free, & selections for vegan, raw, & other diets. Chef Juan Carlos works wonders with a Café menu committed to organic ingredients, locally-procured whenever possible.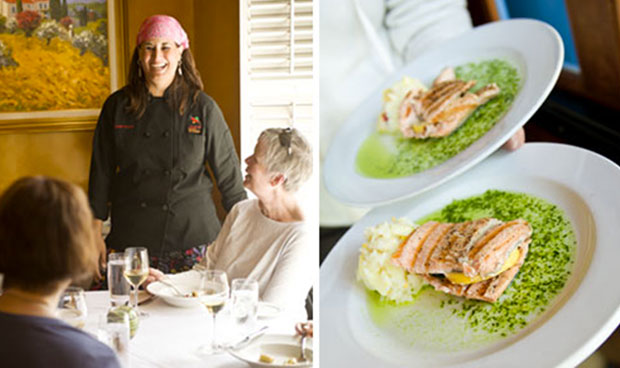 Seeing the town on foot can be foodie heaven, too, and Santa Fe has double the fun on offer. The Santa Fe School of Cooking Restaurant Walking Tours provides the perfect way to discover the city's restaurant scene. Strolling to the best restaurants, meeting the chefs, and sampling the flavors is entertainment and dinner in one fell swoop. This is the perfect way to try all of the flavors that this city has to offer!
Fun Things to Do in Santa Fe, New Mexico
Sensational Santa Fe – Shopping and Events You Can't Afford to Miss!