Cruising the Baltic Seas on the Silver Whisper is a treat for any Prime woman. All suites with balconies, only 382 passengers, gourmet meals, incomparable service and three days in St. Petersburg make for an unforgettable experience.
Silversea Cruise to St. Petersburg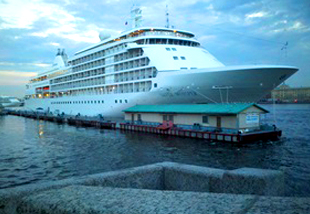 We set sail from Stockholm and a highlight of the city is the Vasa Museum. The warship Vasa sank on her maiden voyage in Stockholm 1628 and was salvaged in 1961. It's the only preserved 17th century ship in the world. The pic here is a replica of how the ship would have looked inside with the crew.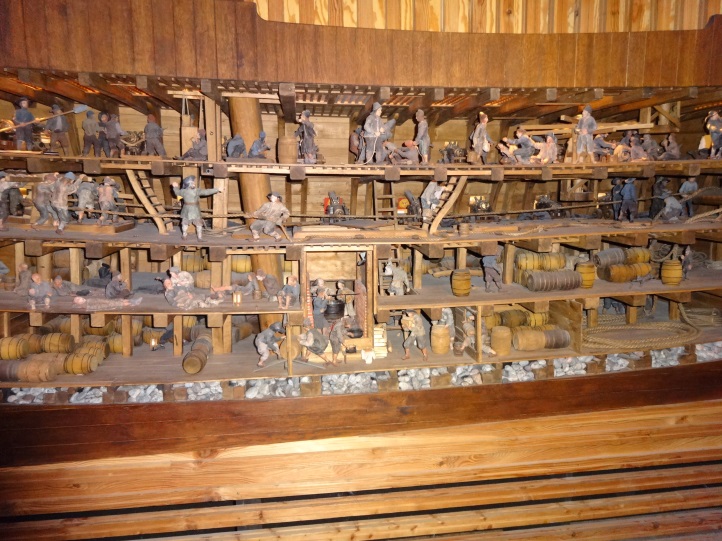 St. Petersburg White Nights
We booked in early June to take advantage of what the Russians call "white nights" in St. Petersburg. These are the incredible northern midsummer evenings when the high latitudes are bathed in an all-night glow. The view from our room was at midnight when we were docked at St. Petersburg.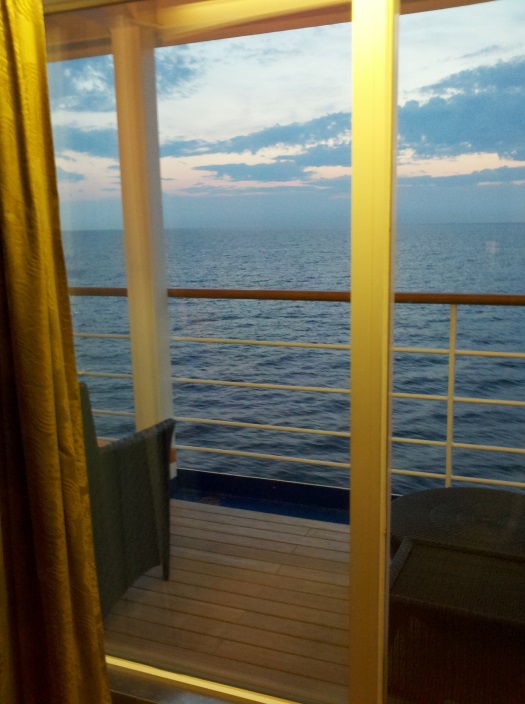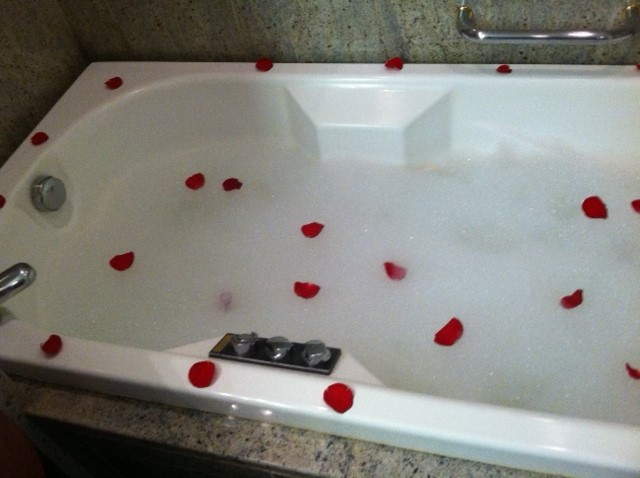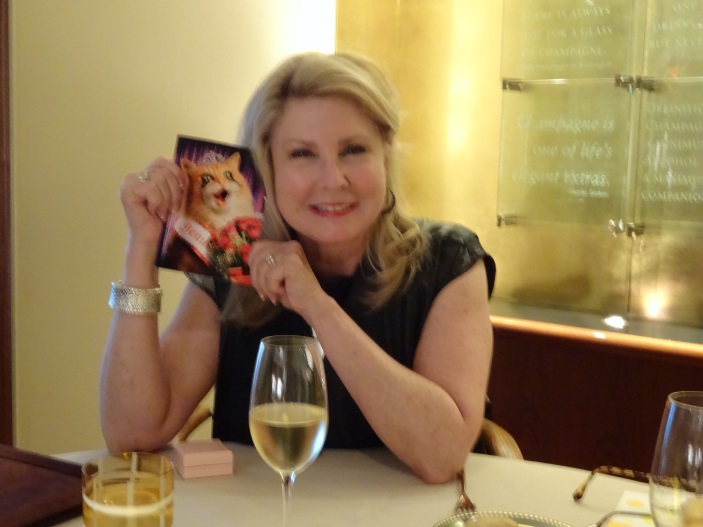 Silversea cruise line knows how to treat a girl right. Karyl returned to her room to discover her butler had prepared her bath in preparation for her birthday celebration at Le Champagne, the most elegant of the three fine dining restaurants aboard the Silver Whisper.
St. Petersburg Sightseeing
Karyl and I are posed next to the face of Jean Sibelius, the famous Finnish composer. It's around the corner from the monument to him (looked like giant organ pipes). It was a short stop in Helsinki but this beautiful park was a highlight.
The obligatory photo in front of St. Petersburg most famous statue, the Bronze Horseman.
Peterhof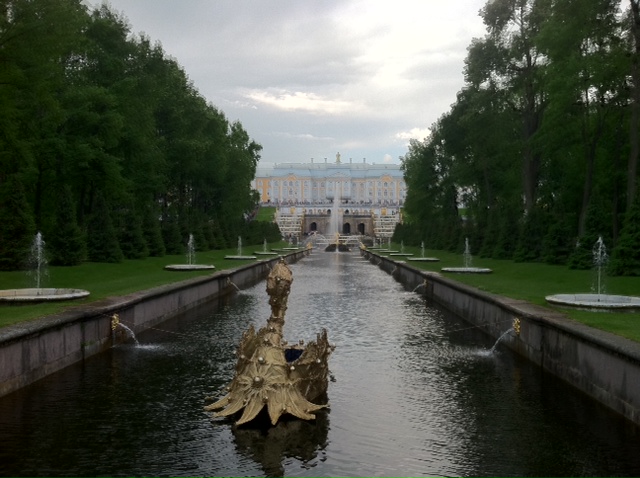 Peter the Great had a fitting palace for someone with the title "great." It's actually a whole series of palaces and gardens. Peterhof is sometimes referred to as the "Russian Versailles." I loved this beautifully ornate swan boat in the canal leading to the palaces.
The throne room at Catherine's palace was Karyl's favorite. She thought it befitting of her own royalness and the queen, she knows she really is.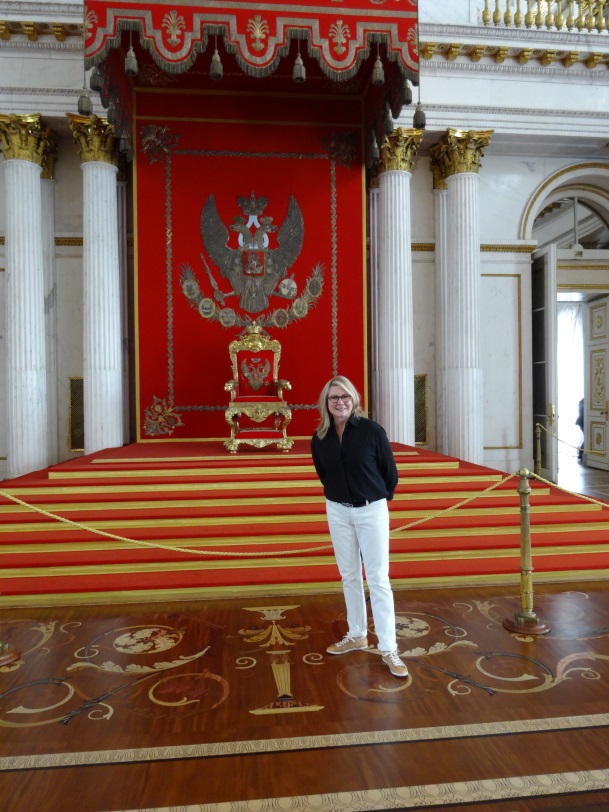 Mariinsky Theater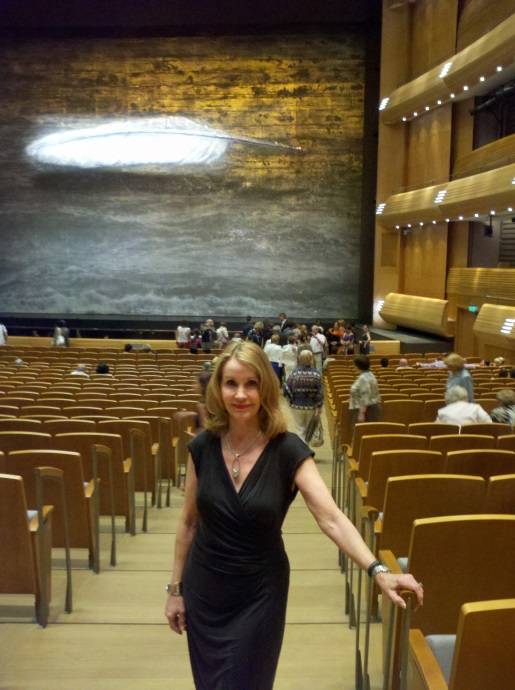 Here's me at the newly renovated Mariinsky Theater in St. Petersburg, where we saw the Russian Ballet Company perform Cinderella. The great thing about the Silver Whisper is because it's a small ship we docked right at the port and could walk to the theater. It was still daylight when we walked back to the ship at midnight, courtesy of White Nights! LOVED this cruise.