In 2020, I gave a 12-minute talk on body and facial rejuvenation options at the Prime Women Living Well event in Fort Worth. As a plastic surgeon, I do love the operating room. But it's not right for everyone, and I know that. So when you come to my office, my first question is, "What are your concerns? What do you want to see look different?" Starting with your concerns, you can find a personal option to make you look younger, whether that's just skincare, something non-invasive, or a surgical procedure.
JOIN US: THE NEXT LIVING WELL EVENT IS IN DALLAS
Skincare for Facial Rejuvenation
Just having the right skincare can make a difference in fine lines and wrinkles, giving you a more youthful appearance. It doesn't have to be medical-grade skincare, but that does often work better. In my office, we have EMd skincare, which I also use. I like medical-grade products because they don't just smell or feel good; they also do something for your skin. Whether you use medical grade or not, there are some essentials everyone should be using on their skin. Not only should you be using a cleanser, but you have to use retinol and sunscreen. And the good news is skincare only takes seconds a day but can make a big difference.
Facials, Microneedling, and Other Skincare Procedures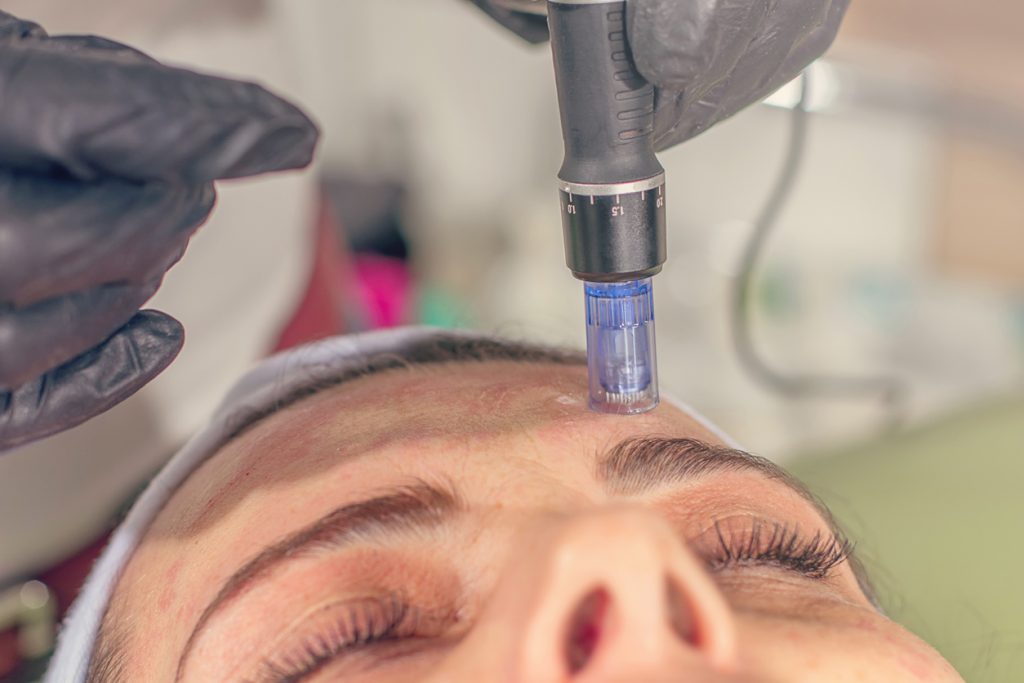 Other skin care procedures include HydraFacials®, which will cleanse, peel, and hydrate, among other benefits. It will make your skin look radiant. SkinPen® micro-needling is another option. It's based on the idea that anything that irritates the skin slightly will cause the healing process to begin. This boosts collagen and elastin. There's also the "vampire facial," or Platelet Rich Plasma, laser peels, and more.
Non-Invasive Fillers
Many people have heard about fillers, but a lot of people are scared of them. They don't want to look "done." First off, what are fillers? It's a very generic term, but really fillers can be fat, or it can be Restylane®, Juvederm®, Botox® or Dysport®. They are all comparable. They're all neuromodulators that soften the action of a muscle. Fillers typically have no recovery time, so you can be out and about right after the procedure, which is done in the office under topical anesthesia.
Liquid Facelift or Sculptra
Sculptra® has a similar effect to a filler over time, but it effectively plants collagen seeds. When you leave the office, you will look like you had a filler treatment but wake up the next day with the effects gone. That's because the fluid has been absorbed, and it is basically a look into the future. The material injected into the skin is actually a particle that builds collagen, which you lose as you age. It is injected with some fluid (which is what causes the full look right after) and anesthesia. Generally, this facial rejuvenation procedure is a series of injections, once a month for 3 or 4 months.
>READ: THE LIQUID FACELIFT: ARE FILLERS OR STIMULATORS RIGHT FOR YOU?
Laser Resurfacing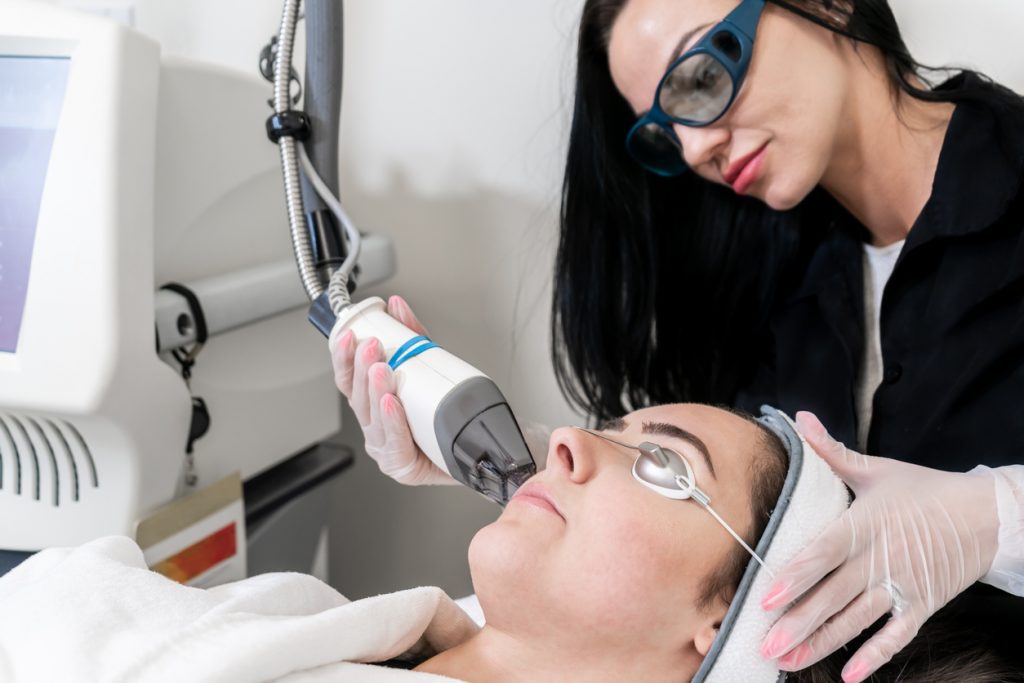 This is a very popular option. It can be anything from filtered light, like BroadBand Light®, which treats sun spots or brown spots to make skin look brighter. Fractional resurfacing targets fine lines and wrinkles, and it is like the SkinPen® but more aggressive. These are both non-surgical procedures. There is also ablative laser resurfacing, which is done in the operating room and helps deep lines and wrinkles.
Fat Grafting
Fat grating is the workhorse of body and facial rejuvenation these days. As I mentioned above, fat can be used in fillers. But it is also used for rears, known as the "Brazilian butt lift" that I like to call the "Fort Worth Fanny." Basically, fat grafting is low-volume liposuction with fat processed to inject as a filler. It has a longer-lasting correction, with retention estimated at 40-60% for years. Plus, the fat contains stem cells and growth factors that have a positive effect on the overlying skin over time.
At the end of the day, the story is there is something for everyone. And knowledge is power. This just barely scratched the surface of what we can do with different options. Focus on what your main concern is, and then do research to find the best choice for your body and facial rejuvenation.
Read Next:
The Turkey Neck: We Hate It, But Can We Fix It?
Plastic Surgery Trends: The Most Popular Plastic Surgeries Patients Are Requesting This Year
Microdermabrasion Vs. Chemical Peel: Which Is Better?