Women of all ages look at their bodies and wish for change, but that feeling quadruples when you reach the golden age of menopause. Each year cosmetic surgeons in this country perform almost 17,000 breast lifts, around 102,000 eyelid surgeries and 82,000 facelifts all for individuals over the age of 55, according to the American Society of Plastic Surgeons.
The average tummy tuck runs almost $6,000 and a butt lift $4,300 in the United States. Women looking retirement in the face have to ask themselves if having a flat stomach is worth making a dent in their savings.
What are the alternatives if you decide cosmetic surgery is for you, though? If you are paying attention to the world around you then the words medical tourism popped immediately into your mind.
What is Medical Tourism?
It's an umbrella term for going to another country to get a medical treatment that usually includes surgery. People go abroad for heart surgeries, organ transplants, fertility treatments and, yes, cosmetic procedures.
Typically, these treatments are available in less-developed countries at a better price. When it comes to plastic surgery, traveling would allow you to get more work done for less money.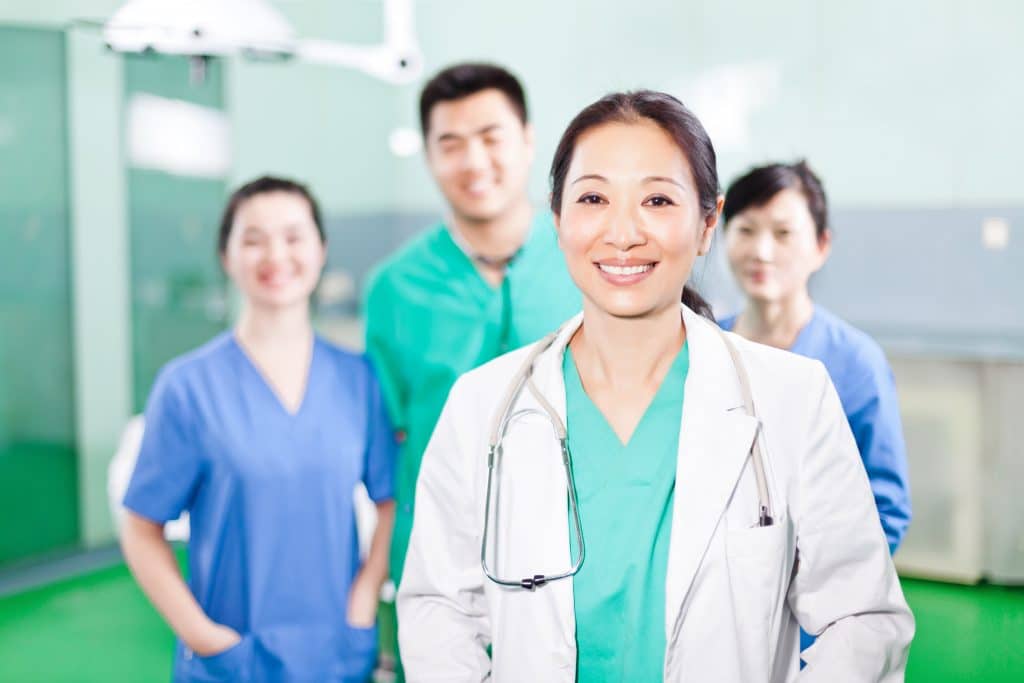 Thailand is one of the top destinations for medical tourism. It currently has 64 accredited hospitals and something simple like a facelift might cost as little as $2,000 U.S. dollars in one of them. The same procedure at home will run you over $7,000. Sixty percent of the surgeries done in Thailand are for patients from another country.
Spanish speaking countries such as Mexico offer good prices and less travel time. Columbia, in particular, has a growing medical tourism industry. A liposuction procedure will cost you anywhere from $4,000 to 8,000 in Miami but just over 1.300 nautical miles away in Columbia, it's an $800-$2,500 surgery. You are most likely to encounter English speaking staff in South America compared to someplace like Thailand, too.
What are the Other Top Cosmetic Surgery Locations?
Medical tourism is a fluid industry. More and more countries are seeing the monetary value of investing in it. Thailand has worked hard to improve its health development and it is paying off for them in many ways including bringing revenue into the country.
When you break it down, you see it's not just about the surgery for these countries. More people coming into the country enhances all service sectors from hotels, to restaurants and to entertainment.
In 2017, the top countries for cosmetic surgery were:
Malaysia
Brazil
Thailand
Mexico
Some up and comers to watch include:
The Czech Republic – Known for its Czech Spas where you get pampered and fixed at the same time.
Hungary – Primarily known for dental procedures like costly implants
Poland – One of the least expensive options. Average cosmetic procedures cost 80 percent less with a standard price of 910 U.S. dollars for one surgery.
Countries to avoid include the Dominican Republic. The Centers for Disease Control and Prevention (CDC) reports at least 52 patients developed serious infections from virulent bacteria after their cosmetic procedures on this tropic island.
The Pros of Medical Tourism
There are benefits beyond just cost, although pricing is at the top of the list of perks. On average, going to another country can save you from 30 to 80 percent. That's big because most health insurance policies will not cover cosmetic procedures.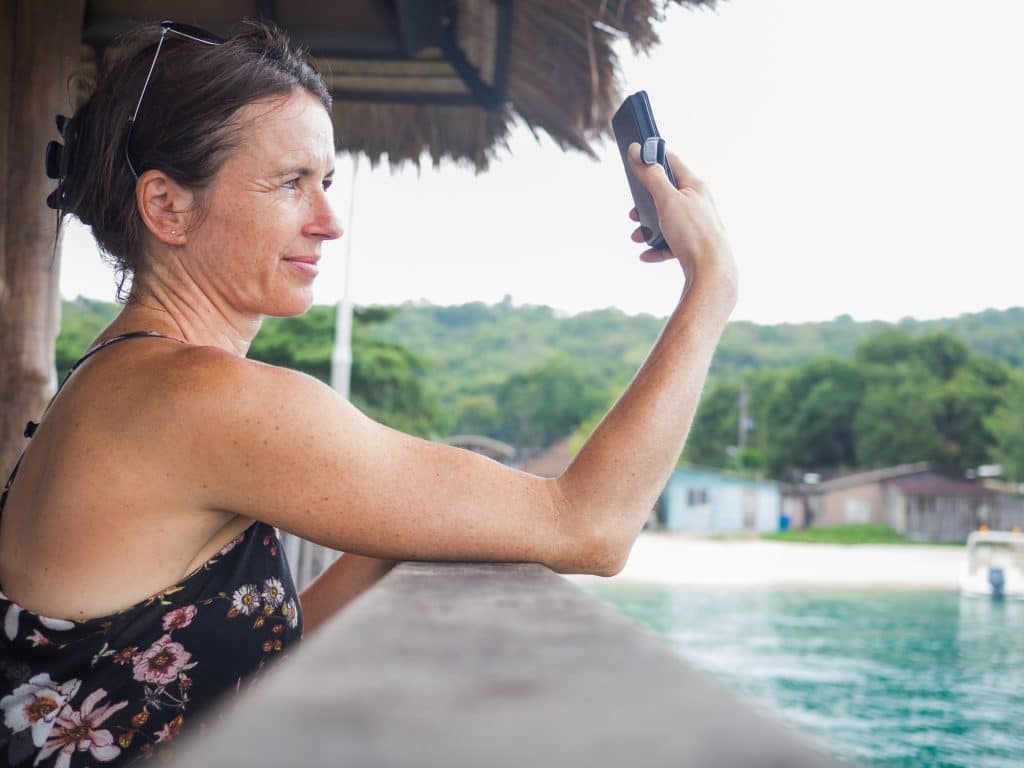 Listed second on the list is privacy. A woman can brag about her upcoming vacation to Thailand then come back looking and feeling 20 years younger and no one is the wiser. Often recovery is done at a posh hotel, too. No worries about family and friends dropping by out of curiosity more than concern.
Many surgeons that work in accredited hospitals in countries like Thailand train in the U.S. or another developed country. The only difference is they live and work abroad and charge less for their expertise.
The Cons of Medical Tourism
There are many benefits to foreign cosmetic surgery, especially for older women who don't necessarily want to advertise that they are having work done. There are some concerns about this approach, as well.
The CDC offers a list of risks to consider:
Difficult communication
Counterfeit or poor quality medication
Higher risk of antibiotic-resistant infection
Risk of blood clots when flying home
Potentially limited access to blood or safe blood
Limited follow-up care options
Potential of hidden costs
Add to this list the lack of recourse should something go wrong. It's not practical to think you can sue a doctor from Thailand for malpractice. There is also no one to call if you don't like what you see.
An older woman who wants to look and feel her best might not consider potential complications from surgery abroad. What happens if you develop an infection, for example? You can get treatment here in the U.S. but there is a possibility that your health insurance company will not pay for it.
It's a question you should ask your insurance provider before planning the trip. Some mainstream companies like Blue Cross offer incentives for medical tourism on covered procedures. They will not likely recommend it for cosmetic surgery, though, and you may be liable if something goes wrong.
Tips for Safe and Effective Foreign Surgery
If you are considering a trip abroad for cosmetic surgery, there are some things you need to think about first. Start with your health. Eighty percent of adults develop at least one chronic illness as they grow older including heart disease, diabetes, cancer or stroke. Talk to your doctor about traveling and whether you are healthy enough to consider plastic surgery. If you have diabetes or heart disease, the answer will likely be no.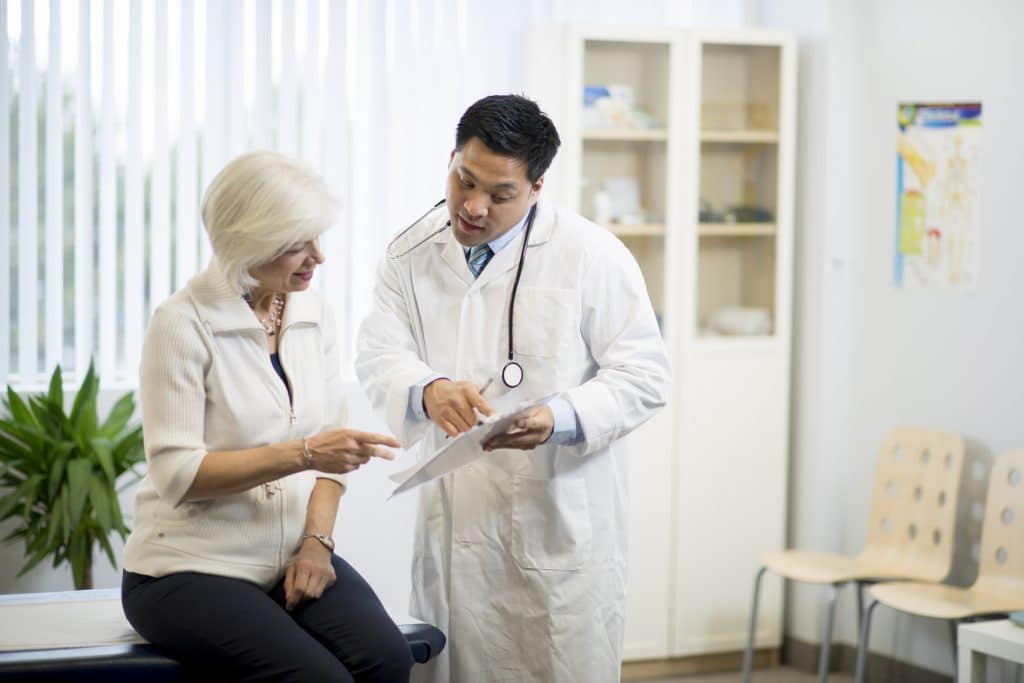 At the same time, ask yourself if you really want it done. You look in the mirror one morning and see a different body than you had 20 or 30 years ago. Is cosmetic surgery really going to fix that or look realistic for your age?
>READ: 5 METHODS TO LOOK YOUTHFUL WITHOUT SURGERY
If you can honestly answer yes then the next step is to find an accredited facility and provider. Places to check include:
Do a Google search on the hospital and provider, as well, to read online reviews.
Consider some other critical tips for planning your surgery:
Get quotes from a travel medicine provider — kind of like a travel agency. Ask plenty of questions about the quote like what does it cover? Make sure it includes everything including anesthesia, medication, nursing and supplies.
Get travel and lodging quotes, too. Compare them to a quote from a local surgeon to make sure you are really saving money. It's possible that by the time you add up all the expenses, traveling is not that much cheaper.
Work out the details at least four weeks in advance, too. That will give you plenty of time to cover making plans and to change your mind, too.
Call the providers office and the hospital to see how many people there speak English.
Gather up all the documentation you'll need such as medical history, primary doctor contact information and list of prescription meds. Keep those documents on you when you travel both ways.
It's an exciting idea — going to some exotic land to do something for yourself like plastic surgery abroad. Women of all ages want to feel confident and beautiful, especially when signs of aging began to pop up. If you are dead set that you need surgery to feel that way, medical tourism might get you there for less money.
>READ: AM I VAIN TO WANT COSMETIC SURGERY?
>READ: AGING GRACEFULLY: NON-INVASIVE, ANTI-AGING SCIENTIFIC BREAKTHROUGHS
>READ: BOTOX INJECTIONS. WORTH GETTING OVER THE FEAR?