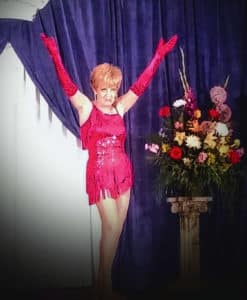 Prime Women asked, "Can you tighten loose skin?" Loose skin of the neck and face has been addressed, but what about loose skin of the upper arms, abdomen and thighs? While there are devices that claim to tighten loose skin in those areas, I have not been impressed with the results, especially in women over 60. The devices currently on the market require multiple treatments that can take one to two hours and come at a hefty price tag. With more time behind us than in front of us, why would we want to spend it hooked up to a machine that doesn't tighten loose skin or at least not permanently?
Can Loose Skin Be Tightened
So, can loose skin be tightened? Yes, I think it can – but not with machines. Ladies, I think it comes as no secret that the key to keeping your skin tight is to exercise and maintain a healthy weight. How do I know? As a Dermatologist, I see skin all day long. Women over 60 who have the tightest skin are those who exercise and maintain a healthy weight.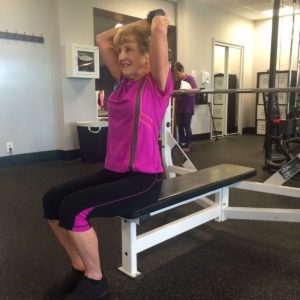 Case in point is my patient, Sandy McCravy. Sandy is 76 years young. Up until two years ago, she played tennis. Injury side lined her, and now her favorite activity is tap dancing. Sandy is active, and she is fit. How does she do it?
Dr. Rebecca Euwer (RE): Sandy, how do you stay so fit?
Sandy McCravy (SM): I am in the gym five days a week, Monday through Friday. You don't have to worry about how to tighten loose skin if you don't let it get loose in the first place!
RE: What is your routine?
SM: I work out with weights on Monday, Wednesday and Fridays for 45 minutes to an hour. I ride the bike for 30 minutes on Tuesdays and Thursdays. I stretch and practice balance after each workout.
RE: How did you develop your routine?
SM: A personal trainer got me started. He told me that, at my age, weights needed to be emphasized over aerobic exercise. He had me do the bike for only ten minutes and then do weight bearing exercises on Monday, Wednesdays and Fridays. He showed me what I needed to do, and now I do the routine on my own.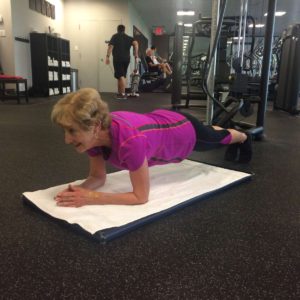 RE: Tell me about the balance exercises?
SM: I started out standing on one foot for 10 seconds and gradually increased the amount of time. Working on balance and stretching is important to prevent injury. Balance can be practiced while you are brushing your teeth or in the kitchen.
RE: What about stretching?
SM: I do stretches that I learned from yoga, Pilates and my chiropractor, whom I started seeing after an injury. The stretches I perform help my hips and knees. I do abdominal work, too. I spend an additional ten to fifteen minutes on stretches and abs after each workout. I also see a massage therapist once a month.
Sandy told me that she started her workouts to avoid injury and be able to stay active. In particular, she wanted to continue her passion of tap dancing, which she started at age 55. She is a member of the Dallas Tap Dazzlers.
Sandy's dedication to staying fit and working out has recently paid off big time. This month, she was crowned Ms Texas Senior America 2016. Not only did she win the crown, but she also won an award for Best Talent. She tap danced and sang. She looked fabulous in her gown and tap dance costume. At 76, she beat out women 16 years her junior (you have to be 60 to enter). She will represent Texas at the National Ms. Senior America pageant this fall. Congratulations, Sandy!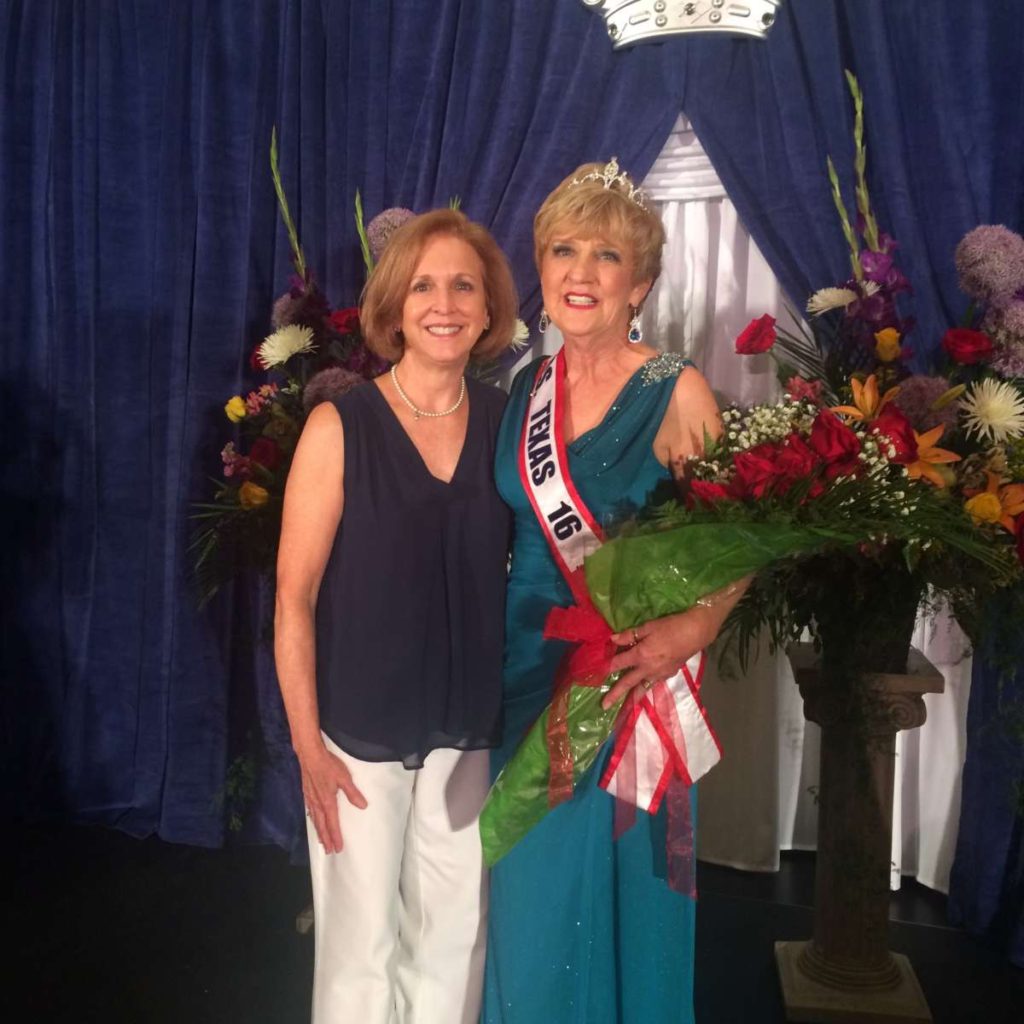 So, while we can't tighten loose skin we aren't destined to have loose skin. No, just look at Sandy!