If you've considered a tummy tuck or muscle repair, you may struggle to wrap your head around the costs. According to the American Society of Plastic Surgeons, the average cost of the surgeon's fee for a tummy tuck in the U.S. is $6,154. This doesn't include the other expenses of pre-operation medical exams for clearance, the operation room, the anesthesiologist, any medications you need, the follow-up care, clothing, etc. These costs quickly add up, which is why many people consider getting a tummy tuck in Mexico and other countries.
Crossing borders for medical tourism procedures may seem a little over the top for you, but it is actually quite common. Often in a FaceBook group, you'll even see a post along the lines of "Where can I get the best tummy tucks?" with a reply such as "In Mexico with Dr…."
While using a referral from an actual patient isn't the worst, determining where to go for the best tummy tuck in Mexico can be a subjective topic. The most important thing is to make sure you don't choose the cheapest location without any other considerations. Take time to review photos and read reviews. Always do lots of research before you make an appointment.
How to Find the Best Tummy Tuck in Mexico
Fortunately, when you're looking for the best tummy tuck in Mexico, you will find lots of highly qualified surgeons and quality healthcare providers. First, since the cost of surgery varies greatly from clinic to clinic, it's important to do your research. Find a surgeon who is experienced and reputable.
Reputability
Any reputable doctor and hospital should have a complete website profile. Be cautious of doctors who don't have any online presence and can't show before/after pictures of their work. Also, visit the Mexican associations for plastic surgeons to see if the doctor you're considering is listed as a member. The Mexican Council of Plastic, Aesthetic, and Reconstructive Surgery is the official board-certifying organization for plastic surgeons in Mexico. The Association of Plastic, Aesthetic, and Reconstructive Surgery is another organization that offers education and certification for Mexican plastic surgeons.
Equipment
Second, be sure the facility you choose has state-of-the-art technology and equipment. Just like in the U.S., you have the option of going into a hospital or an outpatient center. Research infection rates, follow-up procedures, whether you'll need emergency care, and everything else you'd inquire about with a plastic surgeon here in the U.S.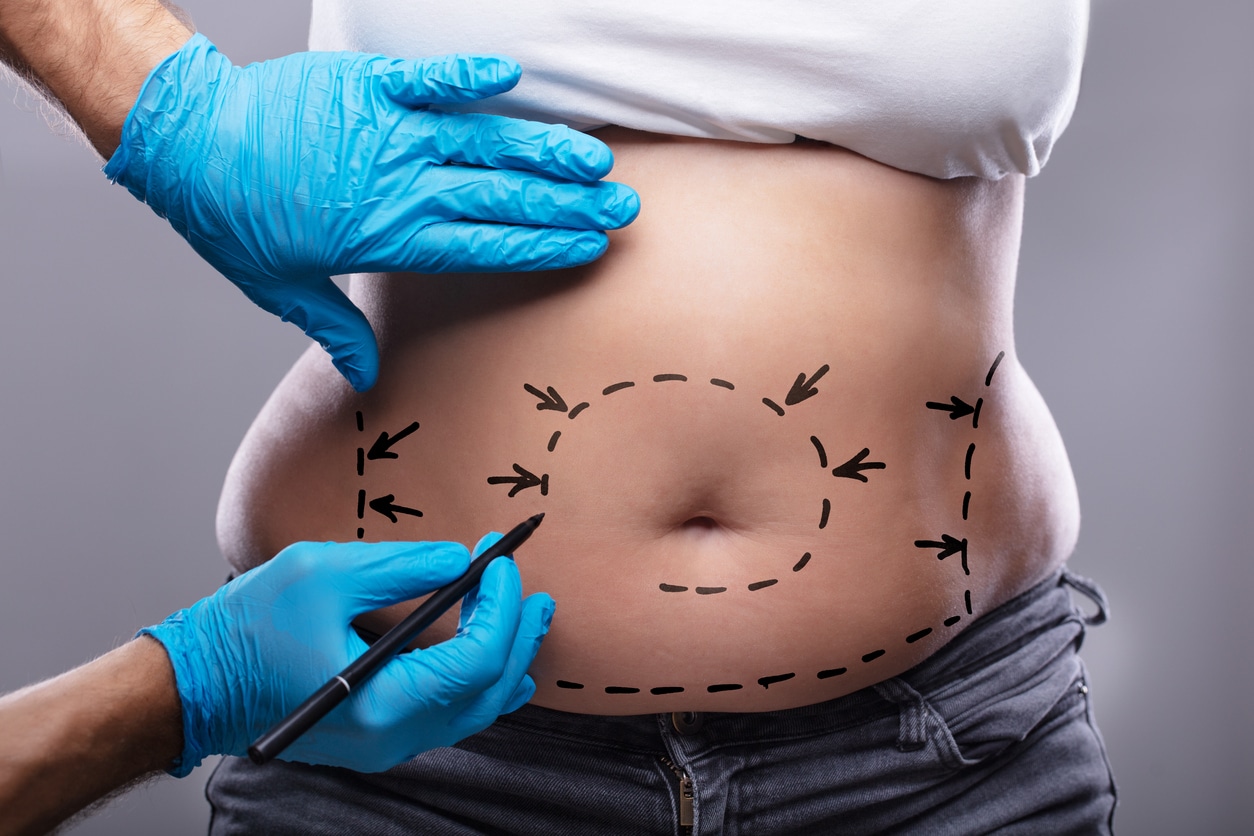 Benefits of Getting a Tummy Tuck in Mexico
Some of the overall benefits of having a tummy tuck in Mexico are:
The cost. For elective procedures, most people will have to self-pay, so going to Mexico is almost always going to be a cheaper option than going to a U.S. doctor
Many times the quality of physician training may be comparable to physicians in the U.S.
As a cash-paying patient, you don't have to worry about working with insurance and having to determine a co-pay or if other items are needed.
Your plastic surgeon doesn't have to adhere to the same regulations as found in the U.S. Unlike some states, you may not be limited to the same regulations for your procedures (i.e., the limit of removing 5 liters of fat via liposuction or suggested BMI limits for board-certified doctors).
Drawbacks of Getting a Tummy Tuck in Mexico
Along with the benefits, you'll also find that there are some drawbacks to having a tummy tuck in Mexico. Here are the most common ones.
Your insurance will likely not pay for services in Mexico. Even if part of your procedure is deemed medically necessary, they will likely not pay for any portion of the procedure.
You won't be able to have the same level of in-person follow-up care. Once you've returned home from a tummy tuck in Mexico, you'll be able to video chat with your plastic surgeon and their team. Still, you won't be able to go back to the clinic in Mexico for a checkup on your healing process without crossing the border.
You need a passport to travel to Mexico, and this is true even if you're driving across the border. If your procedure has any complications, your loved ones will have to get a passport to visit you if needed.
You're in a different country with different regulations. If you have any difficulties, you are not a citizen of Mexico and will have to abide by their rules. This goes for the cost of hospital treatments, travel due to COVID, any legal matters, etc.
Where to Get the Best Tummy Tuck in Mexico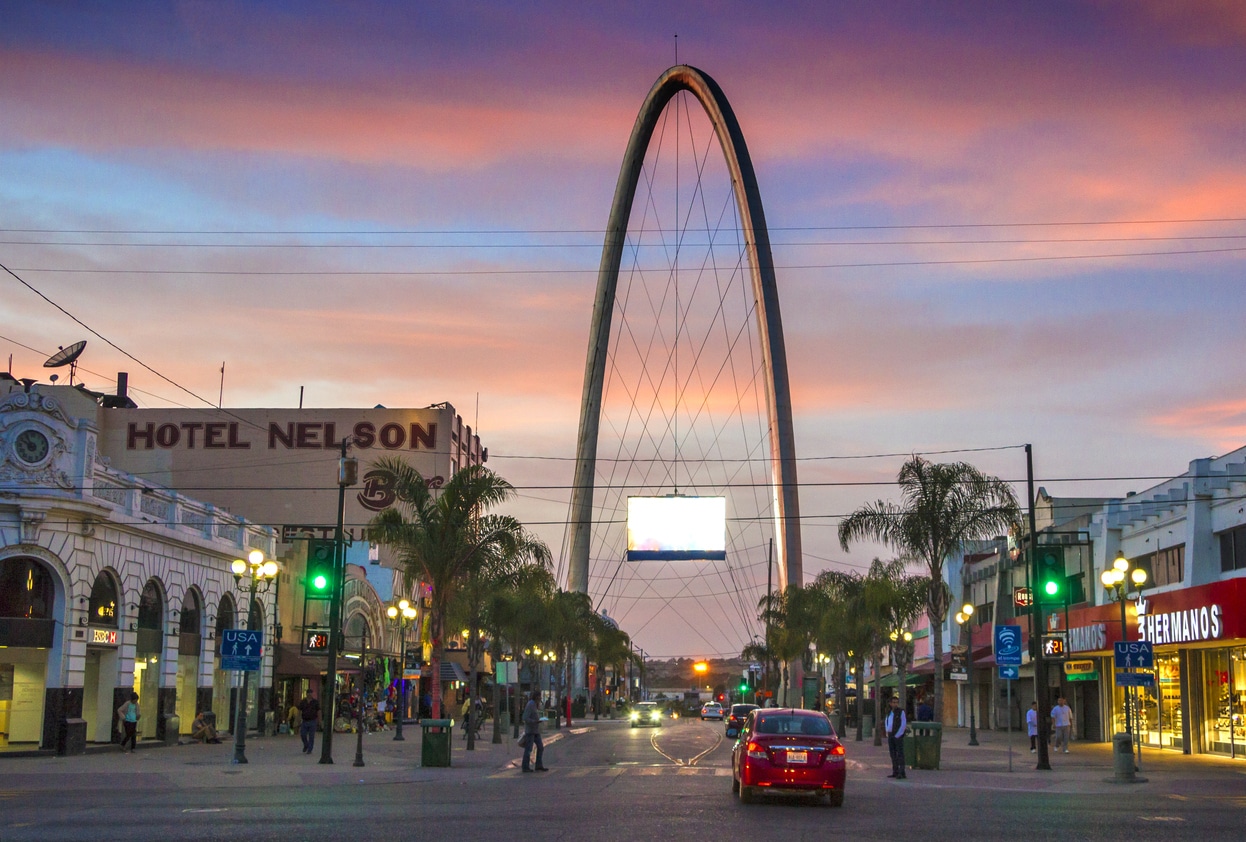 Tijuana, Baja California, Mexico
Tijuana is one of the most popular locations to get a tummy tuck in Mexico. Just a quick search of "tummy tuck in Tijuana" will bring up several facilities for your research. Medical tourism is a well-known and established industry here, and there are many surgery centers and hospitals in the area, with several hundred cases being completed every year. It's very likely that everyone you'll interact with will speak English.
Tijuana is one of the most visited border cities in the world, and it's conveniently located close to the U.S. for ease of travel. You can fly into San Diego and drive right across the border. You also have the option to drive to Tijuana from your home if you'd like or if you're close enough. While it's rare, note that there have been instances of the U.S./Mexico border being shut down for an extended time. If you're driving back and in a car, you might be caught in this traffic and experience a delay.
Cancun
While it's a spring break vacation spot, Cancun is also becoming known for its plastic surgery centers. Unlike Tijuana, it doesn't have the same number of plastic surgeons conducting medical tourism yet. However, it's an ideal place for the tourism part of medical tourism. You can choose to spend a little extra time before or after your procedure on a vacation and actually say that your vacation took years off your looks. You'll have plenty of luxury locations to choose from as you recover, not to mention beautiful weather.
Because Cancun is a known vacation destination, there are lots of affordable flights (when compared to flying to other Mexican cities). This might mean that you may also be able to return in person for a consultation and follow-up appointments.
Tummy Tuck in Mexico City
While not a medical tourism hotspot, Mexico City is a major cosmopolitan city with lots of highly qualified plastic surgeons. It will still have a reduced cost for the overall procedure, with many qualified physicians. As a bonus, there will be several options for high-level trauma facilities in case of any complications because it is such a large city.
The truth is that getting the best tummy tuck in Mexico isn't substantially harder than getting one in your hometown. All that matters is that you do your research, and you'll be fine wherever you go!
Read More:
Foreign Cosmetic Surgery: Is It the Right Choice for You?
4 Weighted Ab Workouts We Love
Lose Weight and Get Healthier with Habit Stacking